Trump Was Prepared to Make GOP 'Suffer His Wrath' Ahead of Capitol Riot, Lawsuit Claims
In making his case that President Donald Trump and those close to him incited the Capitol riot, Representative Eric Swalwell pointed to a comment a "Stop the Steal" organizer made that the former president was in "fighter mode" on January 6.
Swalwell, who served as a House impeachment manager, is suing Trump, Donald Trump Jr, Rudy Guiliani and Representative Mo Brooks for inciting the violence that broke out at the Capitol on January 6. He's the second congressman to file suit against the former president, and in the event that it goes forward, court proceedings could unveil evidence that didn't come out during Trump's trial in the Senate.
The lawsuit cites numerous reports surrounding the events of the Capitol riot, including an interview "Stop the Steal" organizer Ali Alexander did with Breitbart News Daily.
"The president's mood is he's in fighter mode and today will determine which Republicans are going to suffer his wrath going forward," Alexander said on the January 6 edition of Breitbart News Daily.
Alexander went on to say that he received a call from Trump Jr.'s girlfriend, Kimberly Guilfoyle, the night before the rally and that "the family is not stopping." The organizer added that the Republican Party could accept that it's the party of Trump or "accept its fate as the dead party."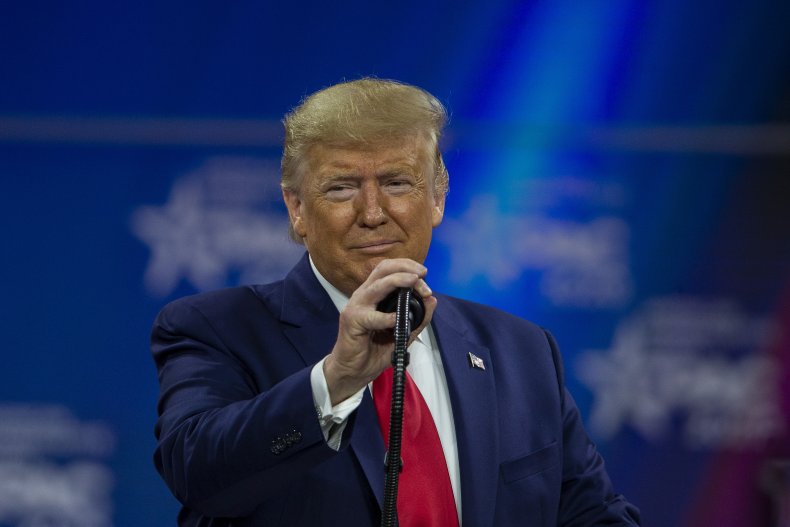 The lawsuit also cited a call that Trump reportedly had with House Minority Leader Kevin McCarthy during the riot. The president's faced heavy criticism, including from members of his own party, for not doing enough to stop the violence once it began and for ignoring pleas from members of Congress to tell the rioters to step down. In a call with McCarthy, Trump told him, "I guess these people are more upset about the election than you are."
McCarthy was among the more than 100 Republicans who objected to the Electoral College results in Pennsylvania and Arizona when the Senate reconvened hours after the mob was subdued. Despite Trump's calls for former Vice President Mike Pence to step in and overturn the results, he opted to stay out of the debate and without enough congressional support for objecting to the results, Congress certified President Joe Biden's victory.
Trump's referred to Republicans who wouldn't object to the results as "weak" and in the aftermath of his historic second impeachment, he promised to back primary challengers to Republicans when necessary. He's already made good on that promise in the campaign against Representative Anthony Gonzalez, who voted to impeach him.
Jason Miller, the former president's spokesperson, dismissed the notion that Trump bore responsibility for the Capitol riot, which claimed five lives. As he did with the first lawsuit filed against Trump, he called Swalwell's lawsuit a "witch hunt" and an attack on "our greatest president."