Trump Was Right To Recognize Moroccan Sovereignty Over Western Sahara | Opinion
The Trump administration has achieved yet another success in brokering peace between Israel and the Islamic world, with the recent announcement of normalized relations between Israel and Morocco. The U.S. benefits greatly from good relations between two of its long-standing Middle East allies—and as part of the arrangement, the U.S. agreed to recognize Moroccan sovereignty over the disputed territory of Western Sahara. There is nothing unusual about adding "sweeteners" to such deals: The Carter administration, for example, made Egypt one of the largest non-NATO recipients of U.S. aid as a result of the Camp David Accords between Cairo and Jerusalem.
But the Western Saharan recognition has come under attack from those who had long supported unsuccessful policies for resolving the conflict. Former National Security Advisor John Bolton and Former Secretary of State James Baker both penned op-eds lambasting President Trump's move. These criticisms claim that the recognition is a radical departure from both U.S. policy and international law norms. Neither claim has any basis.
First, some background. Western Sahara had never been an independent state; rather, it was a Spanish colony until 1975, when Spanish rule crumbled at the end of the Franco regime. Morocco promptly took control of Western Sahara as the Spanish were on their way out, leading to a three-way conflict with Mauritania and the Algeria-backed Polisario guerrilla group. Morocco prevailed and has administered the territory as its "southern provinces" ever since.
The United Nations has described Morocco's presence as an "occupation" in a couple of resolutions. But much of the international community, including the United States, has taken a more ambiguous position, describing the territory as "disputed" between Morocco and the Polisario, which claims to govern an independent state that it calls the Sahrawi Arabic Democratic Republic.
The double-barreled attack on the deal by Baker and Bolton seems designed to give an opening for the Biden administration to renege on the deal, and to cite senior Republican officials as support. But Baker and Bolton are hardly disinterested in this matter. Baker had served as a UN special envoy for the Western Sahara issue and was the author of the latest failed peace plan for the area: a "two-state solution" known as the Baker Plan. Bolton worked for Baker on these issues at the State Department.
Baker resigned 16 years ago, frustrated that no diplomatic arrangement between Morocco and the Polisario could be achieved. Now, he rejects attempts to move forward. If a referendum were unrealistic back then, it is even more so now. But Baker would prefer to have the region stuck in diplomatic limbo forever than to have the U.S. move forward from failed peace efforts. Ironically, his position is similar to those of Middle East peace processors, who continue to cling to the wreckage of the Oslo Accords because they defined their entire professional careers around that paradigm.
Baker's principal objection is that the recognition is a "retreat from principles of international law and diplomacy." He does not make specific legal arguments, but refers generally to a prohibition on acquiring territory by force. But that rule only applies to taking territory belonging to another sovereign entity, which Morocco did not do. Spain left the territory, and no new state had been established there.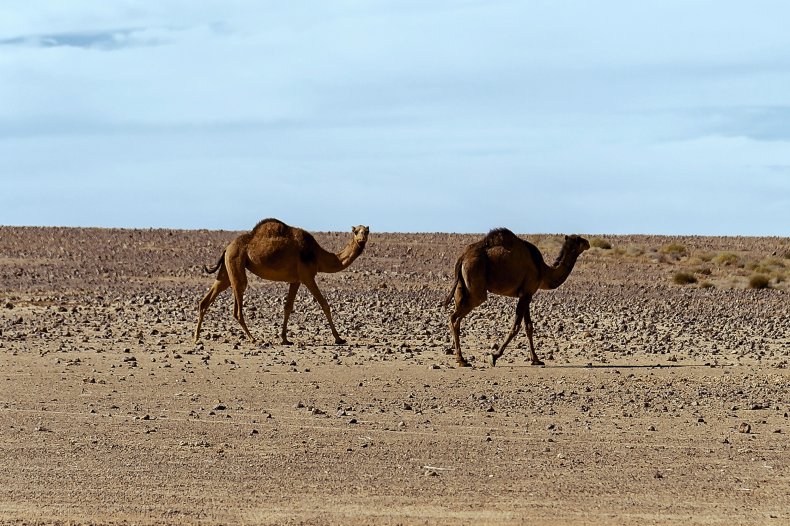 Recognizing Moroccan sovereignty does not invite or legitimize territorial conquest. The category of cases involving territories with no clear sovereign is small and closed, as they all emerged out of chaotic decolonization in the 1960s and 1970s. Indeed, in other similar post-colonial disputes—from West Irian to eastern Jerusalem—the U.S. has recognized the sovereignty of the long-standing governing power (Indonesia and Israel, respectively).
It is also inaccurate to say that U.S. diplomacy and international law strictly forbid recognizing forcible territorial changes. On one hand, international law opposes aggression, and is loath to reward it. On the other hand, diplomacy deals in reality, not just ideals. While recognition of such territorial changes might not come speedily, it is unrealistic to expect that the sovereignty of the country actually governing a territory could be denied indefinitely.
Indeed, the same year Morocco took the Western Sahara, the entire country of South Vietnam was overrun by North Vietnam; the U.S. does not continue to recognize South Vietnam as a separate entity or contest Hanoi's sovereignty there. Similarly, the U.S. and the rest of the world recognized other forcible territorial changes, such as the 1962 seizure of Portuguese Goa and other territories by India. In these cases, the gravitational pull of reality was too great to resist.
Nor is the recognition of Moroccan sovereignty a radical departure from prior U.S. policy; rather, it is a prudent development of it. The U.S had never rejected Moroccan territorial claims, and had indeed spoken favorably of a plan put forward by Rabat that would keep Western Sahara under its sovereignty but with significant autonomy reserved for the Sahrawi—precisely what Trump formally endorsed. The Saharawi autonomy/Moroccan sovereignty conception was endorsed by State Department officials in the Bush administration. Then, in a 2013 joint statement with the Moroccan king, no less an admirer of international law than President Obama himself said, "the United States has made clear that Morocco's autonomy plan is serious, realistic and credible."
That view was reiterated by the State Department officials in 2016, after the UN secretary general referred to Western Sahara as "occupied" before quickly apologizing and claiming he had not spoken deliberately.
Bolton admits that peace efforts have been "30 years of UN failure," and he admits that even the career bureaucrats of the State Department opposed Baker's initiative. That should leave Biden less than excited by the invitation to reverse Trump's recognition and return to 30 years of failure—which would be made worse by a then-justly outraged and deceived Rabat.
Bolton also chides Trump for "imperiling even long-standing alliances" and "destroy[ing] commitments," but then he invites Biden to do exactly that, by betraying U.S. commitments to Morocco. The president-elect ought to reject such foolhardy advice.
Eugene Kontorovich is a professor at George Mason University's Antonin Scalia Law School, where he heads the Center for the Middle East and International Law.
The views expressed in this article are the writer's own.