Trump Was Told 'To Go F*** Himself' By Frank Sinatra, His Former Manager Says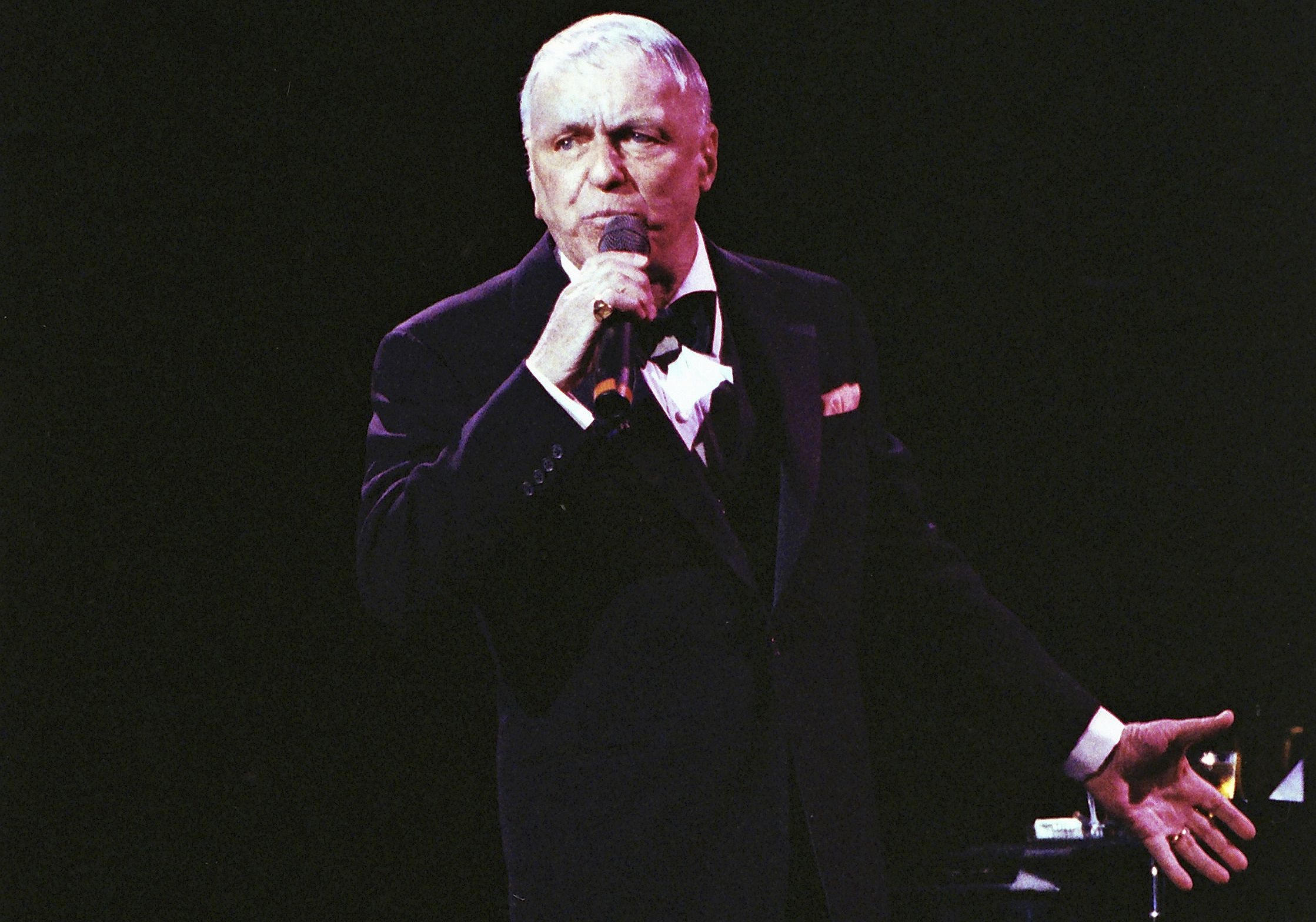 Add Ol' Blue Eyes to the list of people who are anti-Trump.
When Donald Trump ruffled the famous Frank Sinatra's feathers, he had his manager tell him to go f*** himself, The Daily News reports.
Eliot Weisman, the former manager of the American singer from 1975 to 1998, recounts the time the singer was going to perform at the opening of Trump's Taj Mahal in Atlantic City in 1990 in his new book, The Way It Was, set to be released on October 24.
The former manager said they had a deal currently in place with the casino's new operator, Mark Grossinger Etess, who died in a helicopter crash before they could finalize negotiations. Trump then stepped in to help Sinatra and Weisman finish the arrangement Etess had previously started.
Before his meeting with the now 45th President of the United States, Weisman said singer Paul Anka warned him at Etess's funeral he was going to learn during the meeting the meaning of Trump's then new book, The Art of The Deal.
According to Weisman, Trump started off the new negotiations saying Sinatra was too expensive for the cost of the 12 dates the singer was supposed to perform, saying he was "a little rich" for the price. Weisman said Trump also decided he was going to drop former Rat Pack member Sammy Davis Jr, who was dying of cancer at the time, and pop duo Stevie and Eydie, who were the other acts involved in the original deal.
When Trump asked who Stevie and Eydie were, Weisman became furious and alleges he tried to choke Trump with his own tie. Luckily for The Donald, Weisman's son, who was also at the meeting, was able to stop Weisman before he could do any damage.
Weisman recalled the meeting and told Sinatra by phone everything that happened. The singer was not amused and Sinatra gave Weisman two choices: to tell Trump he should go f*** himself on Sinatra's behalf, or to give Trump's phone number to the American pop singer so he could personally call Trump himself to tell him to go f*** himself.
Upon returning to Trump's office after the phone call, Weismann told gladly told Trump, "Sinatra says go f*** yourself!"
Weisman said the deal never happened with Trump. Sinatra ended up playing a few gigs at the Sands in Las Vegas instead.
It seemed as if the former businessman missed out. Despite the dispute that went down, Trump still seems to be quite the Sinatra fan. His first dance during the Inaugural Ball was to the 1969 classic Sinatra hit, "My Way."