Watch Donald Trump Live Stream From Nashville Rally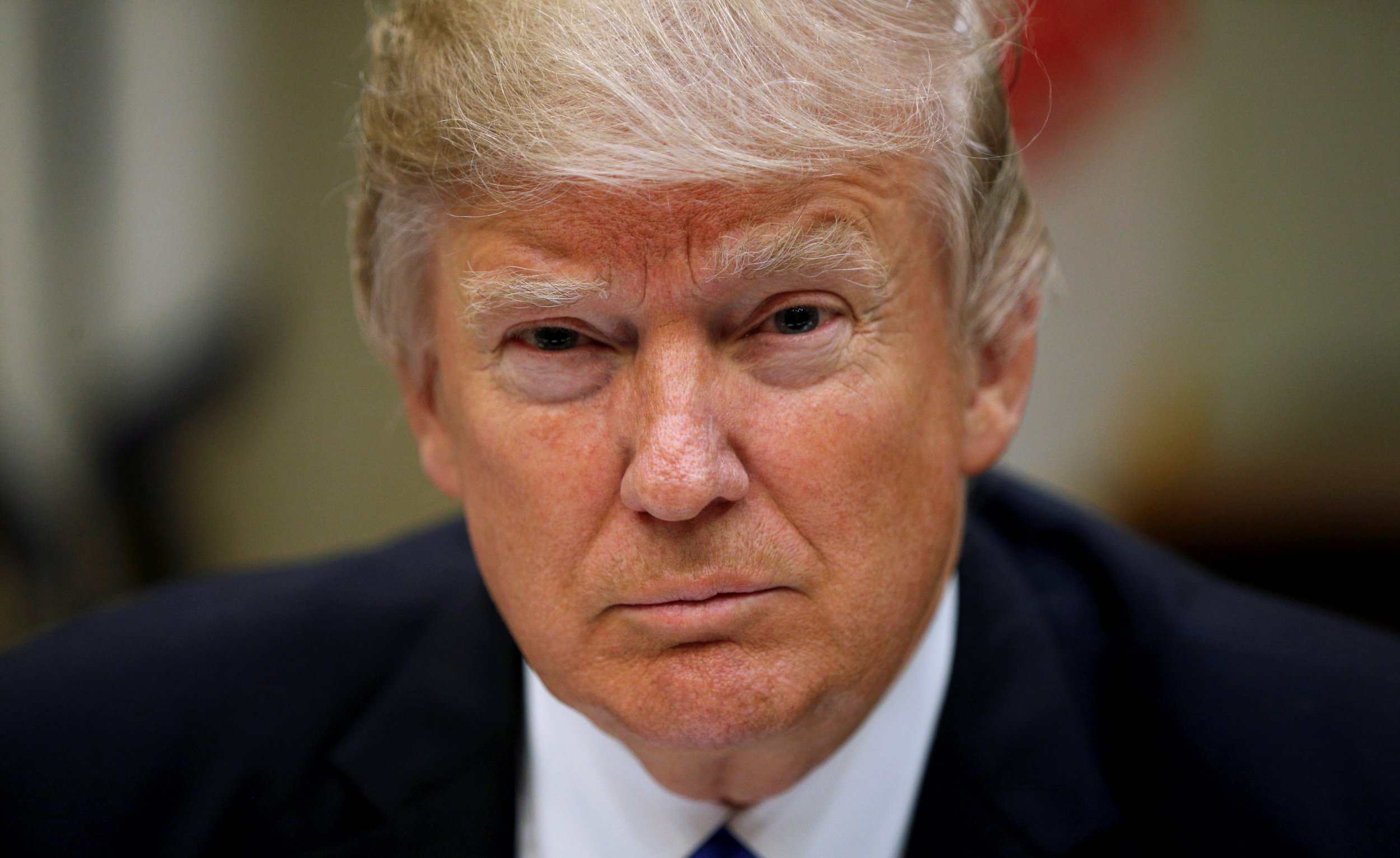 President Donald Trump was scheduled to speak at a rally Wednesday night in Nashville, Tennessee—almost exactly 24 hours after MSNBC host Rachel Maddow broke the news that she had obtained several pages of his 2005 tax return. Trump was set to take the stage at 7:30 p.m. EDT at the Nashville Municipal Auditorium.
Want to watch Trump's Nashville speech as it happens? Check out a live stream from the event on C-SPAN here or an unofficial broadcast below:
The recently sworn-in commander-in-chief chose to visit the so-called Music City Wednesday in honor of the 250th anniversary of former President Andrew Jackson's birth, according to the Washington Post. Jackson, who led the U.S. between 1829 and 1837, was born in South Carolina but is buried in Nashville, where he owned a plantation called The Hermitage. Trump is a known fan of Jackson, who has a controversial legacy due to his slave ownership and his role in removing Native Americans from their lands. The current president even has a portrait of Jackson in the Oval Office.
After stopping at the Hermitage, Trump was due to address his fans at the auditorium. There, he was expected to touch on a few issues, among them health care and school choice, a source close to Trump told the Tennesseean.
House Republicans recently unveiled their replacement for the Affordable Care Act, the Obamacare legislation they have long vowed to repeal. The American Health Care Act has already drawn criticism from Republicans as well as Democrats, especially given an estimate from the Congressional Budget Office this week that showed 24 million more Americans could be uninsured by 2026 under the new plan, CNBC reported. House Speaker Paul Ryan has said he's refining the bill, but he also placed some of the responsibility on Trump.
"Obviously, the major components are staying intact, because this is something we wrote with President Trump, this is something we wrote with the Senate committee," Ryan said Wednesday. "This is the plan we ran on all of last year."
Trump's Wednesday-night speech was also likely to address his leaked 2005 tax return, which showed the president paid $38 million in taxes on his $150 million income. The White House appeared to confirm the veracity of the documents, saying "it is totally illegal to steal and publish tax returns," but Trump himself called the return "fake news" in a tweet.