Trump Watched Fox News as His World Burned With Paul Manafort Indictment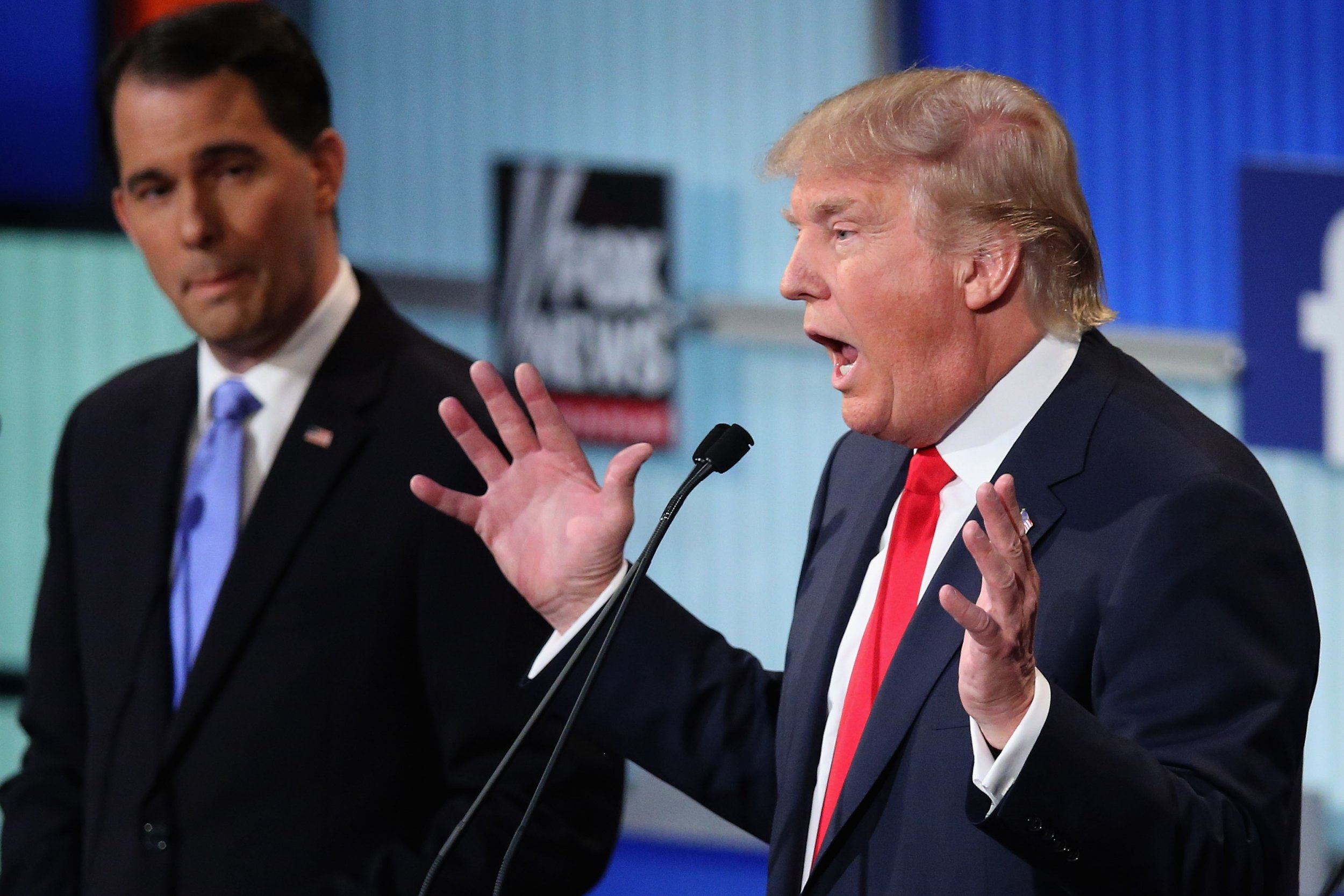 Updated | President Donald Trump watched Fox News Monday as Paul Manafort turned himself in to special prosecutor Robert Mueller.
Perhaps that's why he didn't immediately post on Twitter about the widely expected indictment of his former campaign manager. As news emerged Monday morning about the charges against Manafort, including conspiracy to launder money, funneling millions to foreign bank accounts and working as an agent of Ukraine, Trump initially remained silent on Twitter. Well, for the most part.
"Great job by MichaelCaputo on @foxandfriends," Trump tweeted.
Michael Caputo is a former senior adviser to the Trump campaign. He accused the Hillary Clinton campaign of collusion with Russia on Fox & Friends, just minutes before Manafort would turn himself in on charges that also included conspiracy against the United States, as part of the ongoing investigation over the Trump campaign's ties to Russia.
"It sounds like a lot of collusion to me," Caputo said on Fox & Friends about Clinton. "You call it opposition research only when it has Democratic fingerprints on it. When the Republicans were meeting with sources who claimed to have bad information on Hillary Clinton, that was collusion."
Fox & Friends discussed Trump's Twitter feed around 7:30 a.m., remarking that the president wanted the Clinton campaign investigated for spending money on a dossier against him, and downplayed the Mueller indictment.
Trump's first Twitter post came around 7:50 a.m., signaling the president watched the morning show as news emerged that Manafort would turn himself in to the FBI. Around 7:55 a.m., The New York Times published its account that Manafort would turn himself in to Mueller, and news networks quickly followed.
The Fox & Friends hosts covered speculation around Manafort around 7:57 a.m. but said the charges could be "a mountain or a molehill." Manafort reportedly left his apartment around 8:05 a.m. to surrender to the FBI, reported CNN. He entered the FBI field office in Washington, D.C., around 8:15 a.m.
Related: Read full text of Robert Mueller's indictment of Paul Manafort and Richard Gates
Fox News reported around 8:18 a.m. that Manafort would turn himself in to Mueller. The network's Griff Jenkins remarked, "This is going to be a significant development, if it is true, because it tells us where this investigation and this special counsel is headed."
The president regularly watches Fox & Friends and highlights its news on his Twitter feed with complimentary remarks and thanks. Caputo tweeted after the news broke and Trump praised him, beating Trump to acknowledging the story. Caputo said, "The only collusion I see is between the Democrats and Russian spies. @foxandfriends @foxnews."
Trump tweeted around 10:25 a.m., posting, "Sorry, but this is years ago, before Paul Manafort was part of the Trump campaign. But why aren't Crooked Hillary & the Dems the focus????? ....Also, there is NO COLLUSION!"
The indictment from Mueller covers "between at least 2006 and 2015," according to the full text of the document. It alleges that Manafort and an associate, Richard Gates, acted as unregistered agents in Ukraine. The guilty plea from George Papadopoulos, a young foreign policy adviser to the Trump campaign, means collusion has been confirmed by at least one member of the campaign.
This article has been updated to reflect tweets posted from Donald Trump.