'Trump Is Weak': Lincoln Project Video Shows Conservative Veteran Making Case for Biden
A new video released by the Lincoln Project shows a conservative American combat veteran who criticizes President Donald Trump and makes the case for presumptive Democratic nominee Joe Biden for president.
The video, titled "Conservative" begins with Dr. Dan Barkhuff introducing himself as an "ex-Navy SEAL, turned emergency room physician and the founder for Veterans for Responsible Leadership."
According to the Veterans for Responsible Leadership website, the group was "formed as a result of a realization among veterans of all branches of service that our days of service continue. We are concerned with the lack of integrity, sobriety, and civility of many of our elected officials. We promote those values so as to develop and foster a nation and world of which we can be proud."
"I'm an American combat veteran and a conservative," Barkhuff continues in the video. "I don't agree with Joe Biden on many issues, but one thing we agree on is that we are a nation of laws and the Constitution is a sacred document."
The video then goes on to show photos of the Constitution and Barkhuff's time as a member of the U.S. military, while he says, "It's a document that I fought for and some of my friends died for. Protecting our freedoms and the rules of the game is a fundamentally conservative act."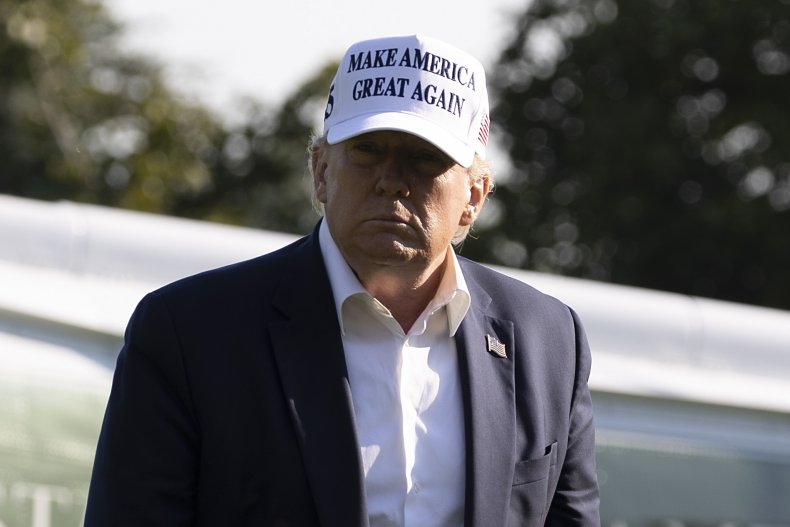 As the video continues, Barkhuff begins to discuss Trump's time in office and how he believes Trump has shown no sign of respect for the Constitution.
"President Trump shows no such respect for the Constitution. He and his cronies disrespect freedom of assembly, due process and state's rights," Barkhuff says in the video as pictures of recent protests are shown in the background, following the death of George Floyd.
"Joe Biden will conserve the Constitution. He will conserve the rule of law, he will conserve the American dream, as we've promised it to our children," Barkhuff adds.
"Trump is weak. Trump is not conservative, but he's the most easily fixable problem in America today," Barkhuff continues in the video. "A vote for Joe Biden in this election is a vote for our Constitution."
In a statement sent to Newsweek via email, Erin Perrine, director of press communications for Trump's campaign wrote, "this is the swamp—yet again—trying to take down the duly elected President of the United States. President Trump is the leader of a united Republican Party where he has earned 94% of Republican votes during the primaries—something any former president of any party could only dream of."
Newsweek reached out to Biden's campaign for comment but did not receive a response in time for publication.