Trump Denies Jim Webb Under Consideration for Pentagon Chief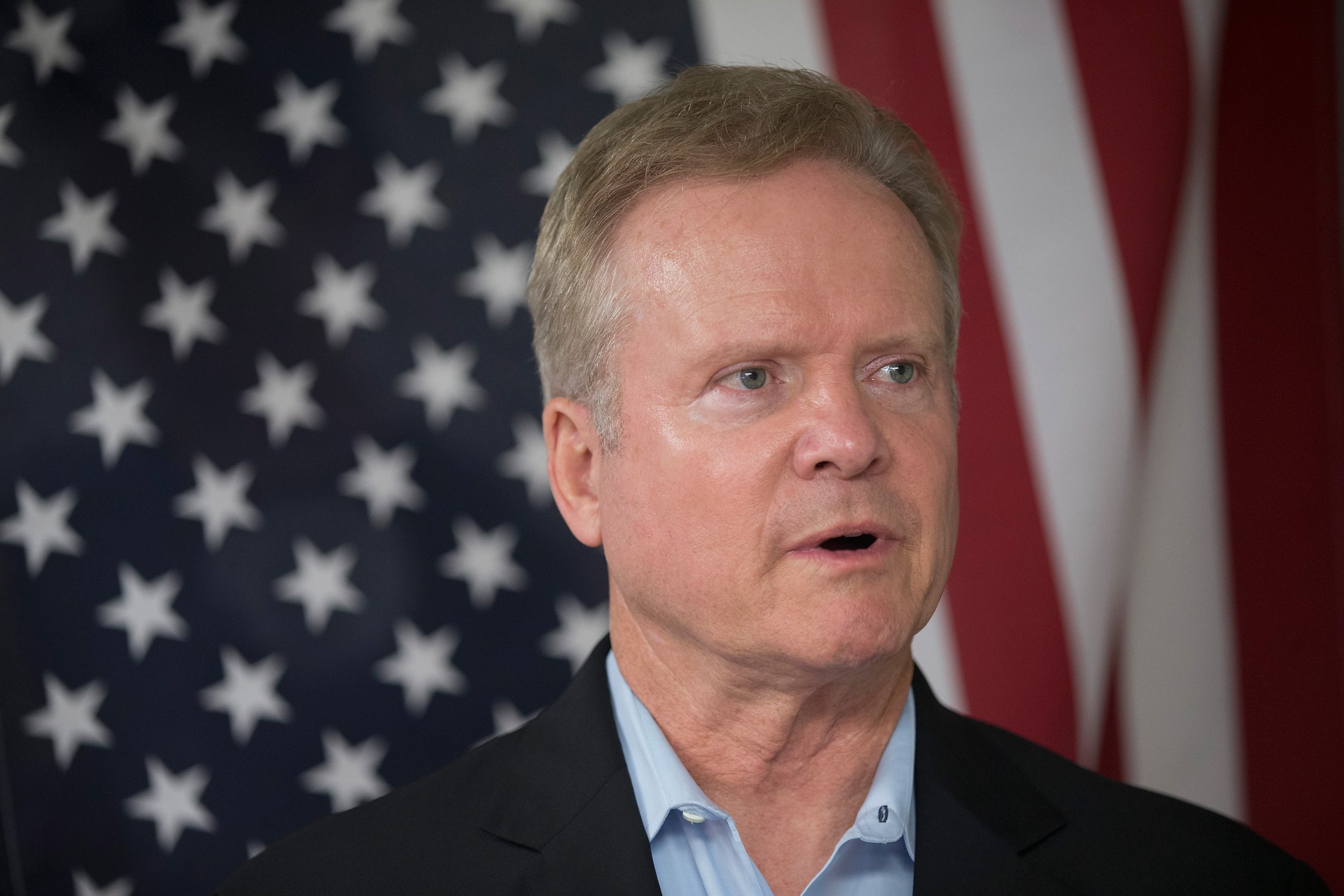 President Donald Trump denied that Jim Webb is under consideration for defense secretary on Thursday, following multiple reports that the former Virginia senator was a leading candidate to replace Jim Mattis as Pentagon chief.
"The story in the New York Times regarding Jim Webb being considered as the next Secretary of Defense is FAKE NEWS," Trump wrote on Twitter. "I'm sure he is a fine man, but I don't know Jim, and never met him. Patrick Shanahan, who is Acting Secretary of Defense, is doing a great job!"
Trump was referring to a story published Thursday in the New York Times that cited multiple administration officials as saying Webb's name was circulating among White House staff as a possible candidate. The Times also reported that representatives for Vice President Mike Pence and Mick Mulvaney, the acting White House chief of staff, had reached out to Webb about the job.
A populist-oriented Democrat, Webb has long been critical of the Washington foreign policy establishment, particularly with respect to military interventions in the Middle East. He opposed the U.S. invasion of Iraq before it began, and he has called for a retrenchment of American commitments in the region in order to commit resources to contain a rising China.
Webb's foreign policy views align more closely with Trump's than most candidates from mainstream Republican circles. And while Webb has not publicly revealed if he voted for Trump, he did have kind words to say about Trump's victory in the presidential election.
"I would like to salute Donald Trump for his tenacity, for the uniqueness of his campaign," he said at a foreign policy conference in November 2016.
The idea of Webb taking over at the Pentagon has gained purchase among some Trump supporters, especially those who back president's inclination to wind down U.S. military commitments in the Middle East and elsewhere.
News of Webb's candidacy was first reported Dec. 31 by The American Conservative, a magazine that favors a non-interventionist foreign policy. Prominent Fox News Host Laura Ingraham, who is influential with Trump, also backed Webb for defense secretary, writing on Twitter that "his foreign policy views line up better with @realdonaldtrump and are not Bush 3.0."
But Trump appears to be in no hurry to find a permanent replacement for Mattis at the Pentagon. Acting Defense Secretary Patrick M. Shanahan, who took over on New Year's Day, could stay in the role indefinitely, the White House has said.