Trump White House Staff and Guests Banned From Using Personal Phones in West Wing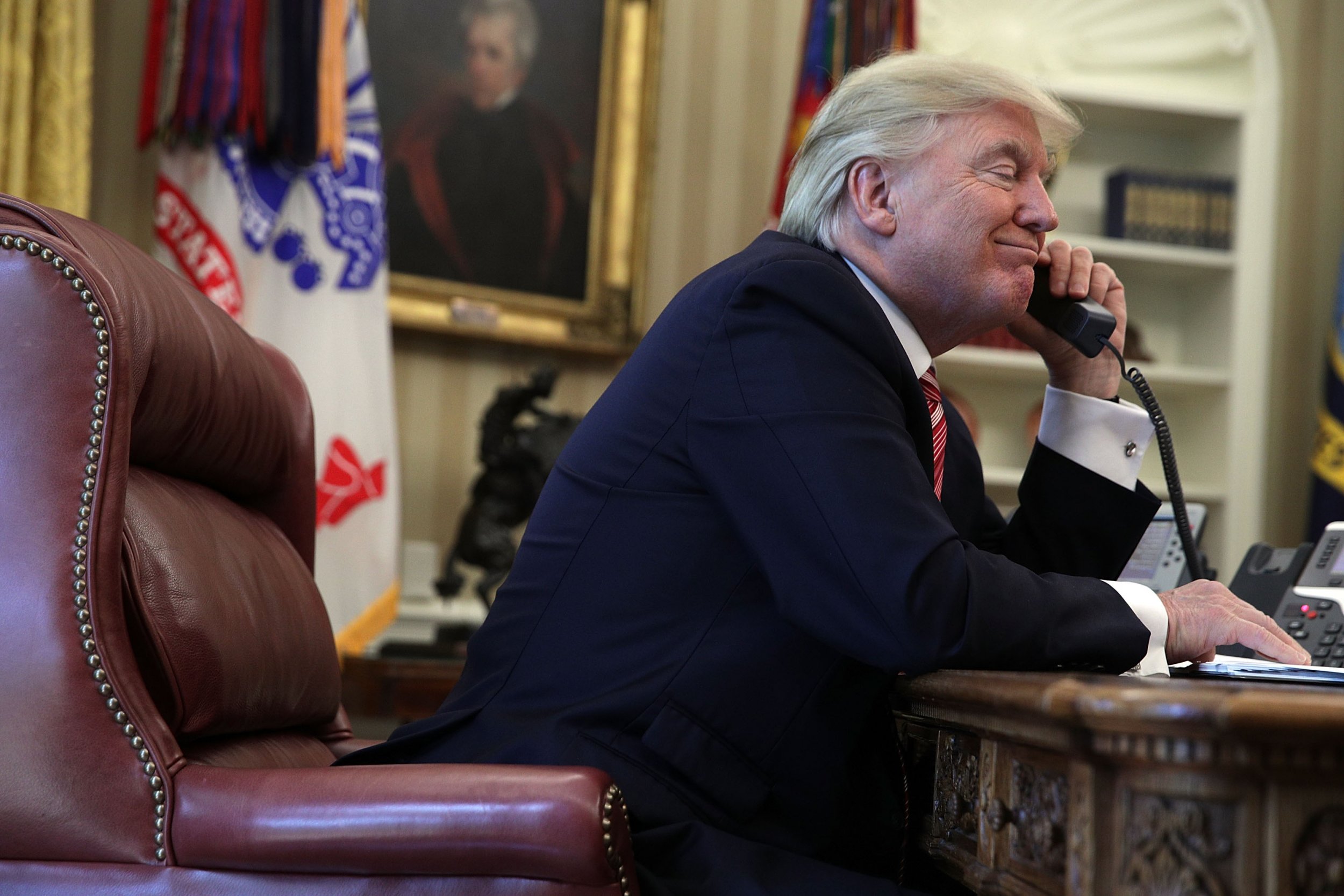 White House workers and guests will be banned from using their personal cell phones in the West Wing as of Friday, officials said, in a move cited as a security concern.
"The security and integrity of the technology systems at the White House is a top priority for the Trump administration and therefore starting next week the use of all personal devices for both guests and staff will no longer be allowed in the West Wing," said White House Press Secretary Sarah Huckabee Sanders in a statement.
White House aides claimed to Bloomberg that the new rule is not related to concerns about information leaked to the press, even as the White House continues to deal with the fallout of stories leaked about the Trump family and administration in excerpts from Michael Wolff's tell-all book Fire and Fury.
"Staff will be able to conduct business on their government-issued devices and continue working hard on behalf of the American people," said Sanders.
Some White House aides have voiced opposition to the ban, complaining that they couldn't send personal messages and texts to their families and loved ones on work phones. Similar concerns about the staff's ability to contact family member surfaced when the White House was floating the idea of a personal phone ban in November 2017. Gmail and Google devices are already banned on staff computers.
The ban was imposed by White House Chief of Staff John Kelly, whose personal cell phone was previously compromised. White House tech staff said that there had been a breach in the security of Kelly's cell phone during his service as the secretary of Homeland Security as early as December 2016. Officials pointed to the Trump's transition office in Washington as a possible site of the breach where they said sensitive information on the phone may have been accessed by foreign governments or outside sources.
Despite the ban, President Donald Trump himself reportedly sends tweets from his personal Android, and even told world leaders from Canada and Mexico last year to contact him on his cell phone.