Trump White House Christmas Celebrations Include 31,000 Cookies, 12,000 Ornaments and 53 Trees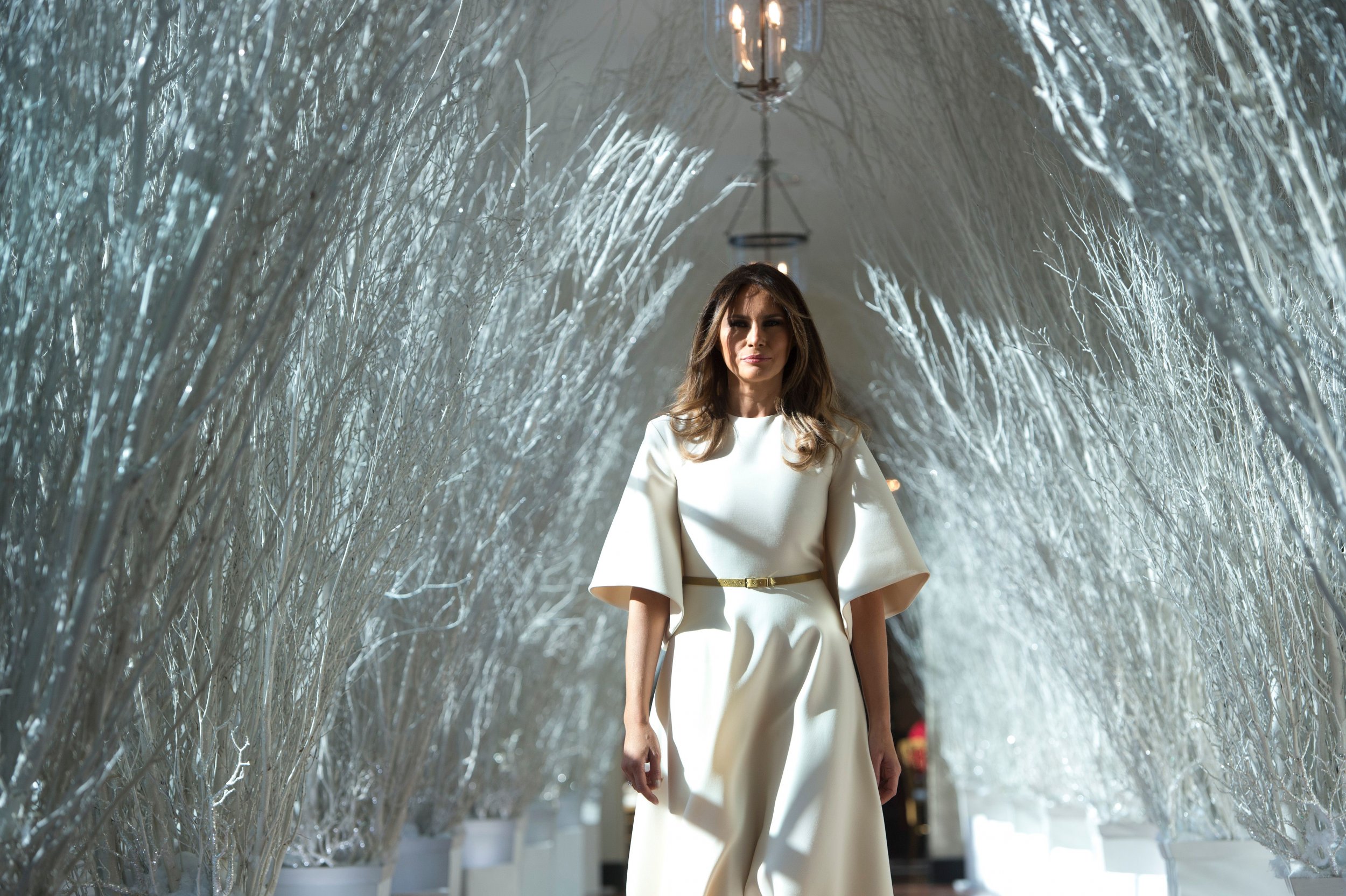 President Donald Trump's lavish Christmas at the White House for politicos and invited guests takes a small army to stage.
White House staffers and more than 150 volunteers wrapped 180,000 feet of lights around 53 Christmas trees and hung more than 12,000 ornaments, first lady Melania Trump's office said. They placed 71 wreaths on the doors and windows of the presidential mansion. Pastry chefs made and decorated 31,000 Christmas cookies and built a 350-pound gingerbread replica of the White House adorned with candy.
"A special thank you to all the amazing volunteers who made this year's @WhiteHouse #Christmas decorations a success," the first lady tweeted last week.
Preparations took 1,600 hours.
"I told you that we would be saying 'Merry Christmas' again, right?" the president said late last month during a speech in Missouri aimed at selling the Republican tax plan.
Ironically, it's not clear which pots of taxpayer money are being used or how the White House is paying for Trump's holiday extravaganza. Trump administration officials did not disclose how much all the decorations cost but said the amount was comparable to administrations past.
Melania Trump, who designed the "Time-Honored Traditions" theme at the White House, began planning in June. The Blue Room has the official White House Christmas Tree adorned with gold and blue ornaments with the seals of all the states in the U.S. and its territories. A tree in the Red Room holds cookie ornaments and is encircled by peppermint candies and sweets.
She "has seen to every detail," the first lady's press secretary Stephanie Grisham told ABC News.
The Christmastime production is used to entertain thousands of Americans, who receive a color brochure featuring the theme and signed by the president, first lady and their son, Barron Trump.
About 25,000 politicians and political supporters are invited to receptions with buffets and open bars, around 20 of which the first lady will host and attend with the president.
Campaign supporters, interest groups and volunteers get to attend about 100 open houses, typically without food or drinks or the president and first lady.
"To suggest that there are a hundred open houses—I don't know how you physically do that," Anita McBride, who was chief of staff to first lady Laura Bush, told ABC News.
Former President George W. Bush hosted 25 to 30 open houses and 12 to 15 receptions each year, according to McBride. Former President Barack Obama held 16 to 20 holiday receptions annually, according to Deesha Dyer, who was the social secretary during the Obamas' last two Christmases at the White House.