Who Is Trump's Doctor, White House Physician Ronny Jackson?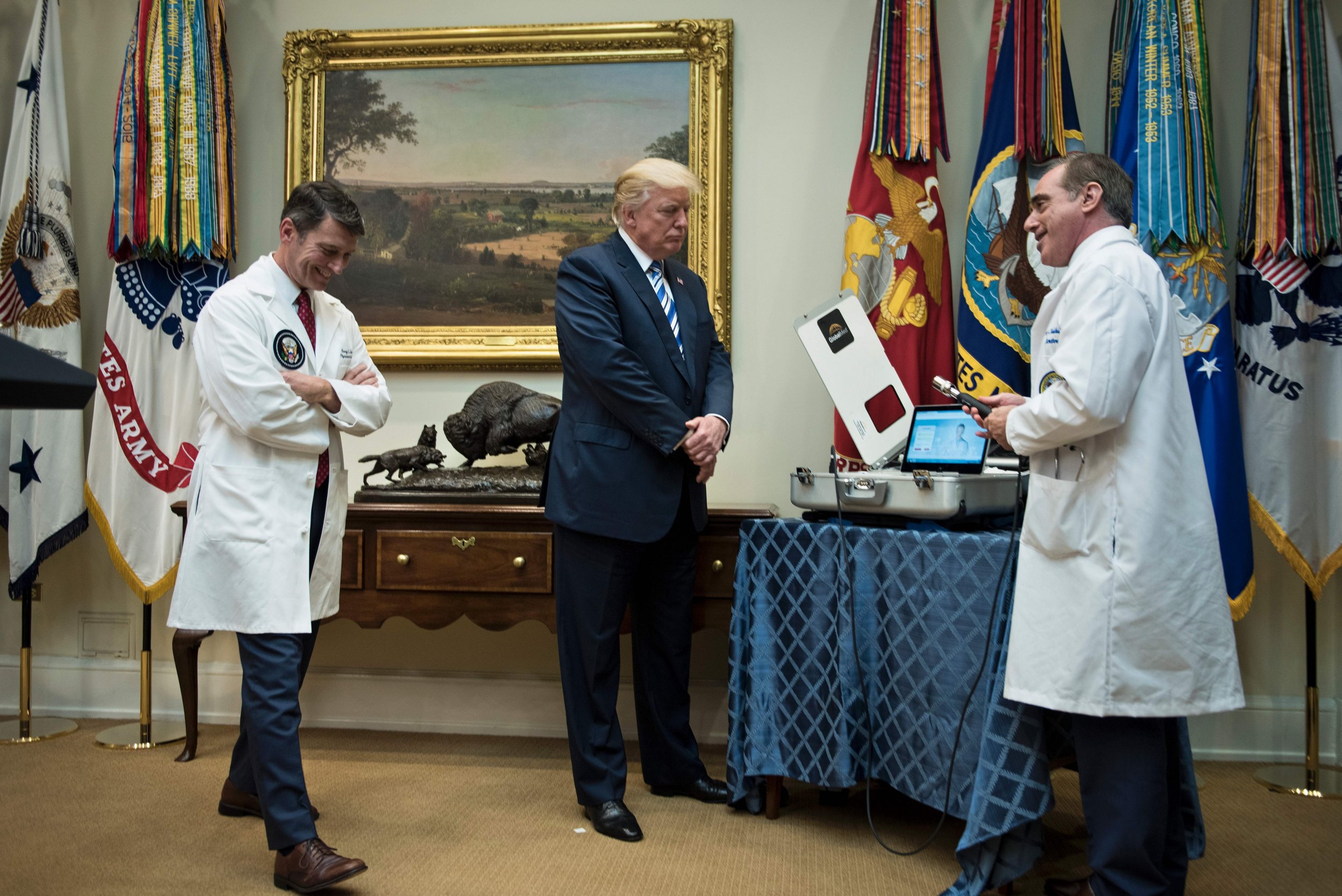 When President Donald Trump heads to Walter Reed National Military Medical Center for his first formal medical exam as commander in chief, Dr. Ronny Jackson will be the one overseeing the physical.
Jackson, a rear admiral in the Navy, holds the title of physician to the president. Physicians have provided care to presidents since George Washington was in office, and Congress created the formal title of White House physician in 1928. Now the position is part of the White House Medical Unit, founded in 1945, which falls under the White House Military Office.
Related: Will Trump's first presidential physical evaluate his mental health?
Jackson is from Levelland, Texas, and studied marine biology at Texas A&M University. He went on to medical school at the University of Texas Medical Branch and began active duty in the Navy in 1995. He completed his residency in 2004.
He was later deployed as the emergency medicine physician in charge of resuscitative medicine at Iraq's Taqaddum air base, as part of Operation Iraqi Freedom. A year after that, while Jackson was still in Iraq, the George W. Bush administration selected him to be a White House physician under Air Force Brigadier General Richard Tubb. In 2013, former President Barack Obama appointed him to the top role, and he remained when Trump took office. He lives in Silver Spring, Maryland, and has three children.
As the White House doctor, Jackson is responsible for attending not only to the president but also to the first family, the vice president, White House staff and people visiting the White House, including heads of state and civilian guests. "Presidents, visiting dignitaries, kitchen help and...tourists get the same treatment," Dr. Connie Mariano, who was the physician to former President Bill Clinton, recalled in her 2010 book, The White House Doctor: A Memoir.
Mariano has described her White House operation as having been "like a mini urgent-care center," one that consisted of five military doctors, five nurses, five physician assistants, three medics and three administrators. At that time, the office was situated on the ground floor of the White House, across from the president's private elevator. (It was not immediately clear if it has moved since then.) The unit travels with the president, and Air Force One reportedly has medical equipment and an operating table and lights.
The physician would advise on questions about invoking the 25th Amendment, which transfers presidential power if the president is incapacitated. Critics of Trump have suggested it be invoked regardless of medical necessity.
Obama underwent four periodic physical exams as president. After Jackson last examined Obama, in February 2016, the memo he prepared included the president's height, weight, body mass index, resting heart rate, blood pressure, pulse oximetry and body temperature. The memo also included laboratory results; past medical, surgical and social histories; medications and immunizations.
White House press secretary Sarah Huckabee Sanders has said the physician will probably follow the model for Obama when examining Trump.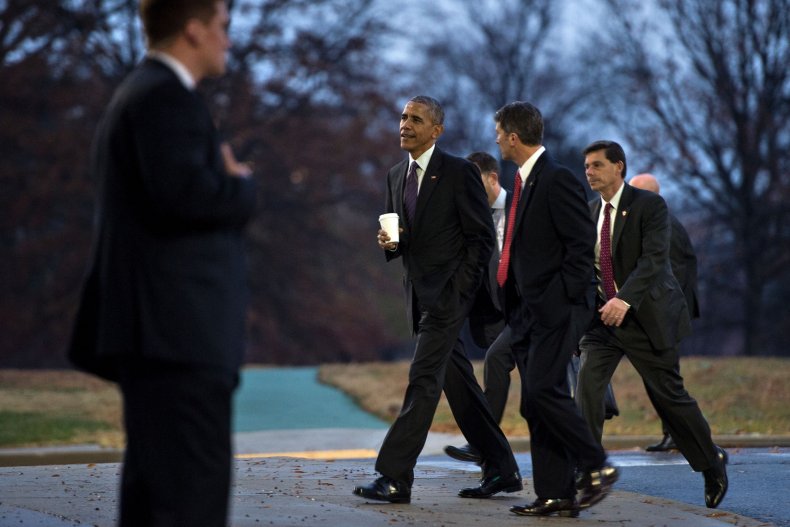 Jackson's assessment of Trump will likely differ from that contained in a letter his presidential campaign released in 2015 from Harold Bornstein, his personal physician. "If elected, Mr. Trump, I can state unequivocally, will be the healthiest individual ever elected to the presidency," Bornstein wrote. The doctor also said Trump had "only positive results," which in the medical world typically confirms the existence of a condition, though the doctor did not intend it that way.
At 70, Trump was the oldest person elected to office. (He is now 71.) The president is known for his unhealthy eating habits, including a penchant for fast food from McDonald's. In Let Trump Be Trump: The Inside Story of His Rise to the Presidency, former campaign officials Corey Lewandowski and David Bossie wrote that the president's order would include two Big Macs, two Filet-o-Fish sandwiches and a "chocolate malted."
"Some of the time, especially when he was pleased with his performance at a rally or event, he'd say, 'Do you think I deserve a malted today? I think I deserve one,'" the authors wrote.
Jackson could oversee a neurological examination of Trump, as he did for Obama. Critics of the president—along with some lawmakers and even medical professionals—have suggested the exam review his mental health. But Trump has tweeted, "Throughout my life, my two greatest assets have been mental stability and being, like, really smart." He added that he is "a very stable genius."
Jackson will provide information publicly following Friday's exam.