Drain the Swamp, One Year Later: Is Trump Draining or Drowning?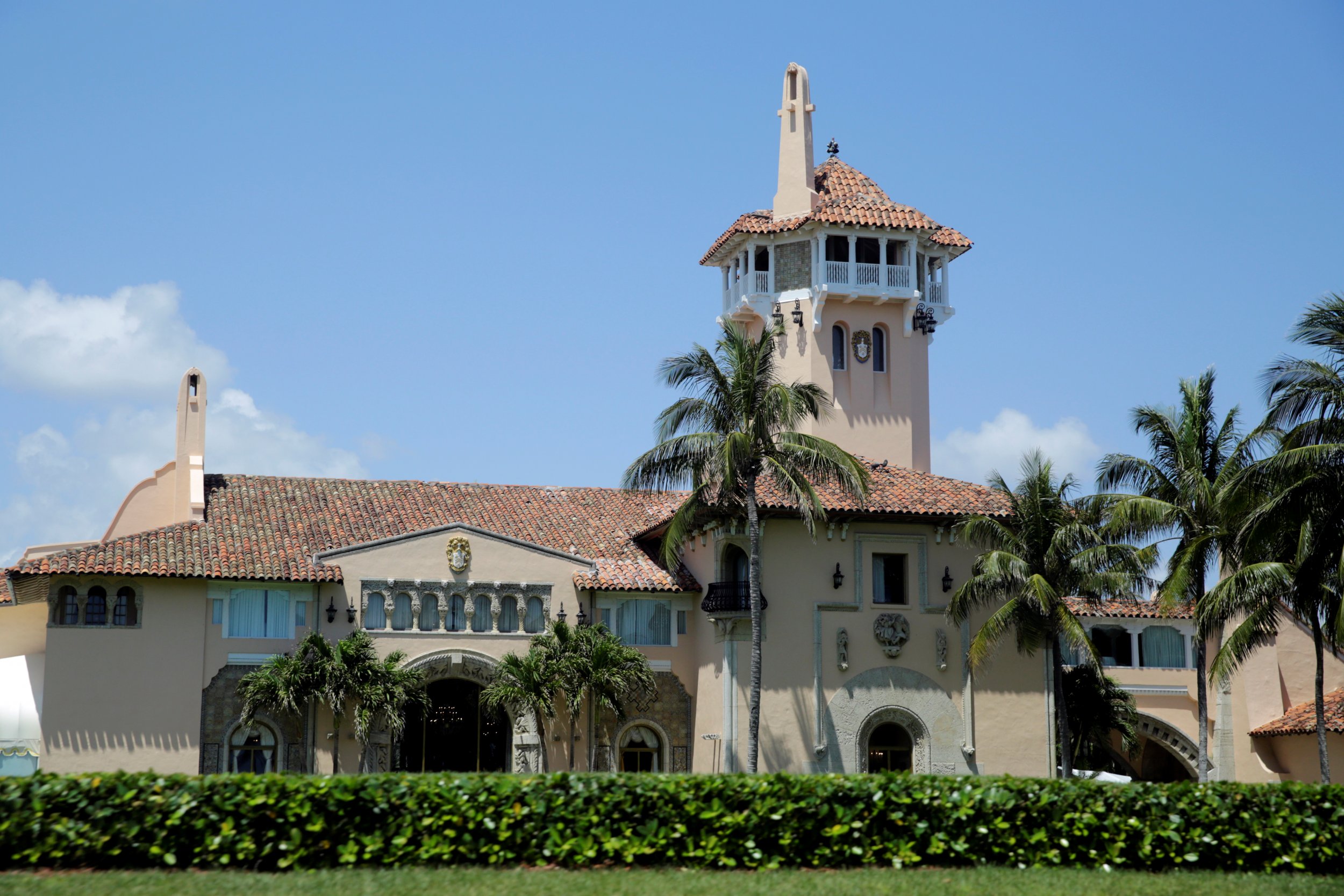 It was late October 2016, and Donald J. Trump was losing. That day, the 17th, CNN declared that he was "running out of ways to win," citing a new poll that had his Democratic rival, Hillary Clinton, leading by 8 percentage points. Earlier that month, the Access Hollywood tape had shown Trump bragging about sexual assault. Congressional Republicans did the denounce-and-distance dance. There was talk of a Clinton rout. She was going to take Arizona!
That day—exactly a year ago tomorrow—the Trump-Pence campaign announced in a press release that "it was time to drain the swamp in Washington, D.C." The release listed five ways Trump would "make government honest once again," mostly by restricting the reach of lobbyists into the federal apparatus.
The suggestion was that special interests held inordinate influence over Capitol Hill, which is why Washington was hopelessly ineffective. Washington was hopelessly ineffective, but it was hard to blame lobbyists for the gridlock. While President Barack Obama was perhaps not the scourge of K Street he'd once promised to be, his administration was hardly a cesspool of influence-peddling.
Trump promised to "drain the swamp" at a rally that day in Green Bay, Wisconsin, the first time he did so during the campaign. He did it the next day, October 18, in Colorado Springs, Colorado. In Fletcher, North Carolina, he called Clinton "the most corrupt person ever to seek the office of the Presidency." He alluded to unflattering revelations from WikiLeaks, which had posted her hacked campaign emails: "We've just learned she tried to get $12 million from the King of Morocco for an appearance—more pay-for-play." Then he promised, once again, to drain the swamp.
Exactly a week after the appearance in Fletcher, the swamp spilled over its banks when FBI Director James B. Comey announced in a letter to Congress that federal agents had found emails from Clinton's private email server while in the course of an investigation into Anthony D. Weiner, the former New York congressman with a fondness for exchanging sexually explicit messages with women he met online. Weiner's wife was Huma Abedin, a longtime Clinton aide.
This was a gift, and Trump was not going to squander it. "Hillary Clinton's corruption is on a scale we have never seen before," he said that day in New Hampshire. Later, in Maine, he said Clinton's use of a private email server—which Comey had already decreed did not merit criminal charges—was the "biggest scandal since Watergate."
Watergate, the scandal that brought down Richard M. Nixon, has indeed been a frequent topic since Trump moved into the White House, but not because of Clinton's digital improprieties. The alleged improprieties, rather, are Trump's own: the firing of Comey over the investigation into Russian meddling, to which former Director of National Intelligence James R. Clapper, Jr., said "Watergate pales" in comparison; violation of the constitution's emoluments clause through the president's continuing ties to the Trump Organization's hotels and resorts, which has resulted in a federal lawsuit a friendliness to corporate interests that, while legal, some believe is contrary to his populist campaign promises; the use and abuse of private and governmental airplanes by several of his cabinet secretaries, at least five of whom are under investigation.
If this isn't a rule of politics, it should be: When the guy who went to prison for Watergate is lecturing you on ethics, you definitely have a problem.
To supporters, that problem is largely one of image, compounded by Trump's inexperience with politics. Christopher Ruddy, a longtime friend and supporter who runs the conservative news organization Newsmax, says that Trump "took a lot of hits and lot of financial risk" by entering politics, and that some of the current conflicts stem from Trump's background in the business world. He says, moreover, that the "purified" vision of the conflict-free public official, which Ruddy ascribes to consumer advocate and onetime presidential aspirant Ralph Nader, is simply "ridiculous," and has been from the inception of the republic.
Critics, however, are unlikely to be assuaged. Zephyr Teachout, a law professor at Fordham University and the author of Corruption in America, says that Trump's "presidency is in so many ways not just a horror but a tragedy" because it undermines the norms of civil society. Walter M. Shaub, Jr., who ran the Office of Government Ethics until resigning in protests over the summer, agrees. "I don't believe the public knew what it was getting," he said.
And yet it is not accurate to say that Trump entirely abandoned the pledge he made a year ago today. On January 28, he signed Executive Order 13770, which curtailed the back-and-forth between Capitol Hill and K Street that has long frustrated good-government advocates. One senior White House official told me that "substantively, this President's EO is far more sweeping" than what Obama had in place, pointing to new restrictions on lobbying for foreign governments.
One person close to Trump recalls the president complaining about the executive order, which would presumably cut off a lucrative post-government option for those leaving his administration: "I do this, nobody's gonna work for me!"
Again, Trump critics are unpersuaded. Among them is Obama's ethics lawyer, Norman L. Eisen, who practically laughed when I asked him to describe the ways in which the executive order was deficient. The main problem with EO 13770, Eisen told me, is that it effectively allows for anyone to receive a waiver from its pledges. That waiver can be granted retroactively as well. Shaub, the former OGE head, publicized what he saw as the Central Park–sized loophole before leaving his post. (Obama also faced criticism for the use of ethics waivers.)
"They've made a mockery of the executive order and of ethics in general," Eisen says.
What's most remarkable about Trump's ethical challenges, whether they be real or imagined, is how much the master of image failed to see that the image of a successful businessman does not easily translate into one of a scrupulous public servant, at least not without a few tweaks. You can go from The Apprentice to The West Wing, but you might want to change the theme music.
For some reason, Trump never grasped that, perhaps because he is 71 and doesn't think he has to. So he fires Comey, which makes it seem like he has something to hide about Russia, even if he doesn't. He hosts foreign dignitaries and congressional leaders at his resorts, Mar-a-Lago and Bedminster, and if it doesn't occur to him that these are marketing opportunities, his critics see nothing but the corruption he promised to eliminate.
"Drain the swamp" was a powerful campaign slogan, an image that had visceral appeal to the American voter. But it may also have lead Trump into the classic salesman's trap: overpromise, underdeliver.