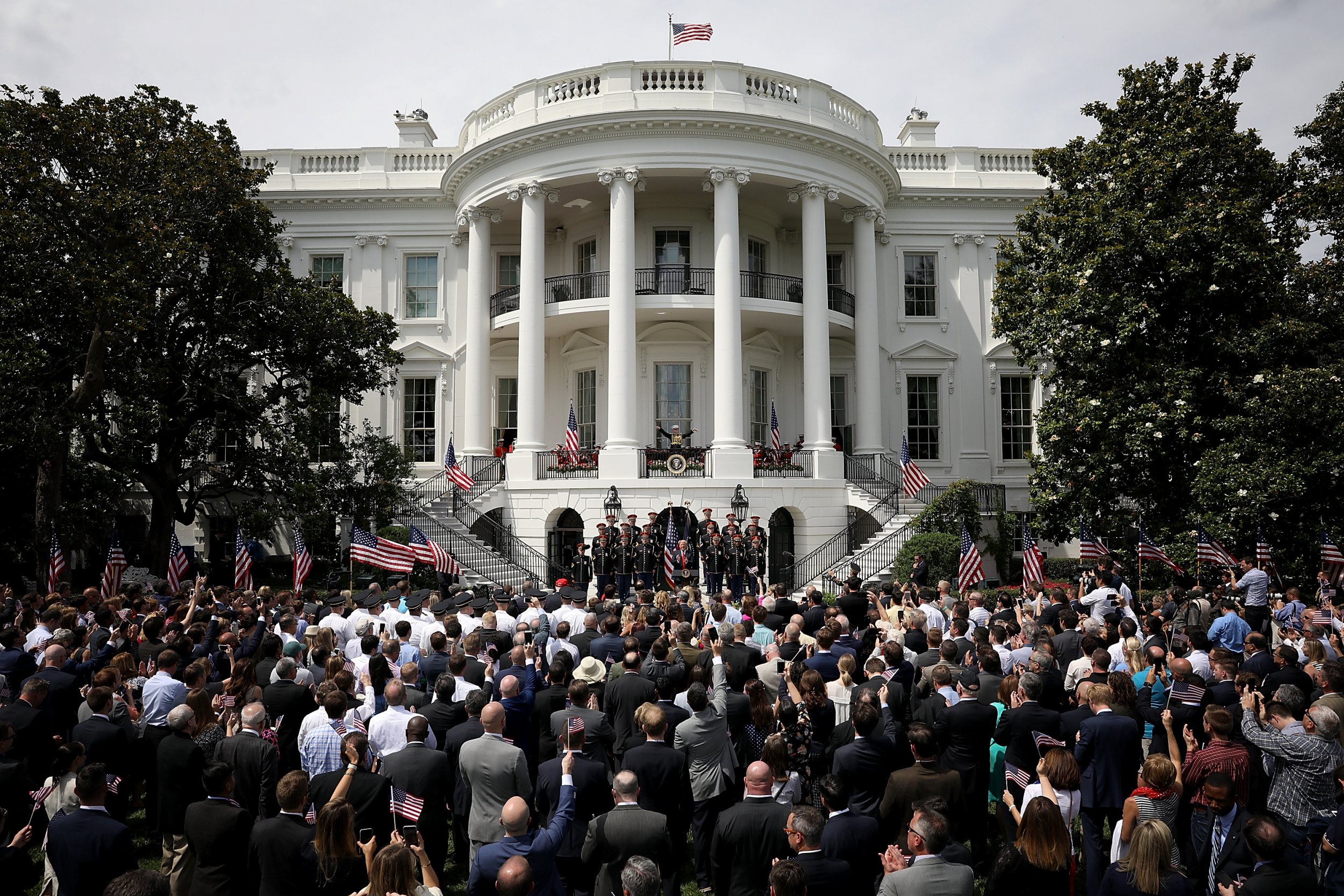 The White House has reportedly planned a job fair seeking the "most competent conservatives" as the Trump administration deals with a steady stream of staff heading for the exit doors, reportedly including high-ranking officials.
Dealing with heavy turnover across the administration, an email blast went out to Republicans Wednesday advertising it's "Executive Branch Job Fair" for positions across the board, including at Treasury, Defense, Homeland Security and several others, Politico reported Thursday citing the email and a flyer.
"There are positions currently open and we are looking for the most competent conservatives to recommend," the flyer for Friday's event read.
The Conservative Partnership Institute, started by the former president of the conservative Heritage Foundation, will host the event at the Dirksen Senate Office Building.
"CPI's mission is to support conservatives in Washington and we are excited about giving hundreds of qualified, experienced conservatives an opportunity to meet with Trump administration officials and learn about career opportunities," Rachel Bovard, Conservative Partnership Institute senior policy director, told Politico.
The fair seeks conservative candidates to potentially fill roles as low as junior staffers to as high as assistant secretary spots, and the report notes such a fair has rarely, if ever, been used by previous administrations. Normally, White House jobs are coveted, but the Trump administration has dealt with historically high turnover as it hits the 18-month mark in office.
Word of the job fair came shortly after a report that White House press secretary Sarah Huckabee Sanders and deputy press secretary Raj Shah were planning to leave their roles. Sanders has told friends she plans to leave, according to CBS News, while Shah has yet to pick an end date.
Sanders pushed back on the report but did not appear to completely deny it. She asked on Twitter Wednesday night if CBS knew "something I don't know about my plans and future?"
"Does @CBSNews know something I don't about my plans and my future? I was at my daughter's year-end Kindergarten event and they ran a story about my "plans to leave the WH" without even talking to me. I love my job and am honored to work for @POTUS," Sanders tweeted.
In his first year, President Donald Trump dealt with 34 percent turnover of his top-line staff, far higher than previous administrations in their first term dating back to late President Ronald Reagan, according to the Brookings Institution's turnover tracker.
Now in the middle of his second year, Trump's most senior staff is experiencing turnover at a rate of 17 percent. That includes such high-profile departures such as former communications director Hope Hicks, National Security Council spokesperson Michael Anton, White House senior adviser Jared Kushner's communication's aide Josh Raffel and several others.