Trump White House Lacks 'Moral and Ethical' Leadership, Says Former CIA Chief John Brennan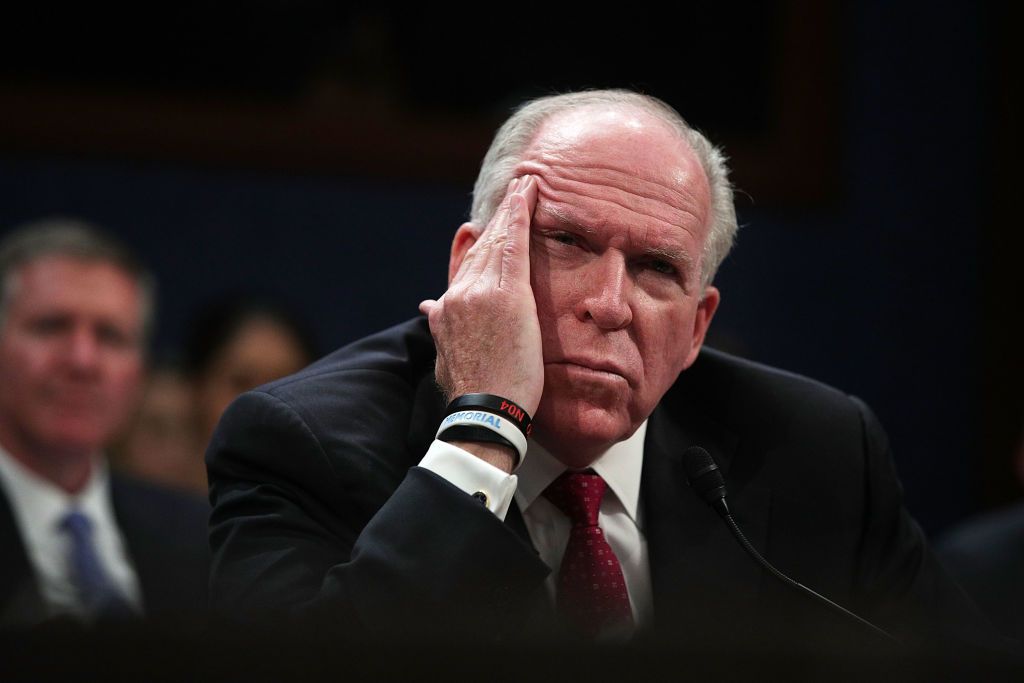 Former CIA Director John Brennan spoke out early Thursday about what he said is an "absence of moral and ethical leadership" in the White House in the wake of the FBI's condemnation of a controversial memo drafted by House Republicans.
The memo, drafted by the chairman of the House Intelligence Committee, Devin Nunes, and his staff, is said to make a case that the FBI and the Justice Department improperly surveilled Donald Trump's campaign as part of the Russia investigation.
On Wednesday, the FBI said in a statement it has "grave concerns about material omissions of fact that fundamentally impact the memo's accuracy." Trump-appointed FBI Director Christopher Wray has told the White House that the memo amounts to a false narrative, according to Bloomberg.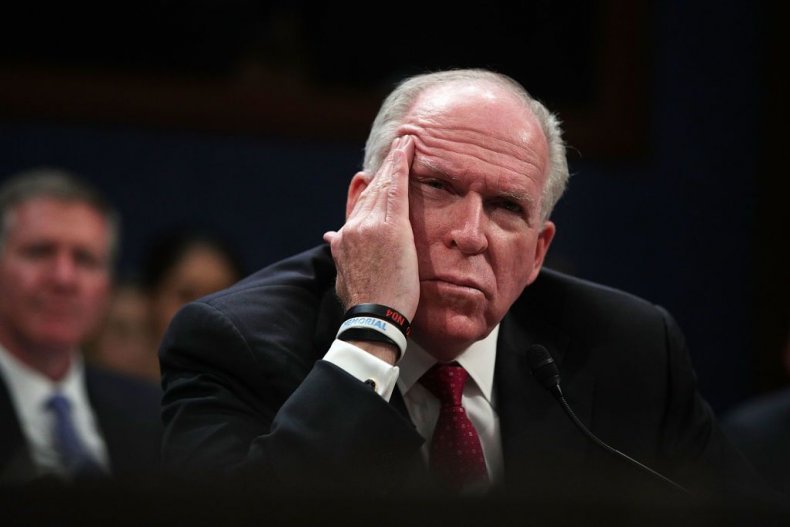 Get your unlimited Newsweek trial >
"I had many fights with Congressional Dems over the years on national security matters. But I never witnessed the type of reckless partisan behavior I am now seeing from Nunes and House Republicans," Brennan wrote on Twitter early Thursday. Brennan spent 25 years in the CIA and served as acting director of the National Counterterrorism Center under President George W. Bush.
Brennan added that an "absence of moral and ethical leadership in [the White House] is fueling this government crisis."
After Trump's State of the Union speech on Tuesday, he was heard telling a member of Congress that he "100 percent" backed releasing the four-page memo, which Democrats have called a partisan document.
Get your unlimited Newsweek trial >
Related: Trump aide Hope Hicks allegedly pledged emails about Trump Tower Russia meeting would 'never get out'
"Oh yeah, don't worry, 100 percent," Trump told Republican Representative Jeff Duncan after he asked the president if he would "release the memo."
"Can you imagine that? You'd be too angry," Trump followed up.
The FBI and Department of Justice have been under attack by the president and Republicans in recent months as special counsel Robert Mueller's investigation into whether the Trump campaign aided Moscow's election meddling has begun to focus on the president's closest aides and advisers. The probe is also looking at whether Trump obstructed justice and attempted to stymie an investigation.
The attacks have focused on perceptions of bias at the FBI. Last week, several Republicans claimed there could be a "secret society" trying to hobble the president inside America's top law enforcement agency.
Brennan has been critical of Trump's response to a CIA and FBI report published early last year that concluded that Russia interfered in the presidential election. Trump says the multiple investigations by Congress and the FBI, which the report spawned, are a political "witch hunt" started by Democrats because Hillary Clinton lost the election.
Brennan testified in Congress last May that he first became aware of the Kremlin's election meddling in the summer of 2016.
Last November, Brennan joined former Director of National Intelligence James Clapper in pushing back against Trump after the president called them "political hacks." Both former intelligence officials insist that Russian disinformation campaigns and hacking continue to pose a threat to American elections.
This week, Trump-appointed CIA Director Mike Pompeo said in an interview with the BBC that he has "every expectation" Russia will try to interfere in the midterm elections this fall.
Pompeo said the U.S. will push back, adding that "the impact they have on our election won't be great."
Trump White House Lacks 'Moral and Ethical' Leadership, Says Former CIA Chief John Brennan | U.S.