Trump White House Official Who Wrote Op-Ed Will Be Revealed, It's Just a Matter of Time, Forensic Linguists Say
The White House is in crisis mode after a senior official in the Trump administration anonymously wrote a scathing op-ed bashing the president that The New York Times published on Wednesday.
"There is a quiet resistance within the administration of people choosing to put country first," the author writes, noting that some working in the White House are trying to keep the presidency on track despite Trump's "instability."
But forensic linguists say it's only a matter of time before the author is revealed, as experts in both academia and private practice are trained to decipher anonymous writers.
"We take the questioned document and compare it to known exemplars," Robert Leonard, a linguist at Hofstra University, told The Washington Post.
People on social media are already guessing, based on linguistic tics, who might be behind the scathing article. Suggestions have included White House chief of staff John Kelly and even the president's daughter Ivanka.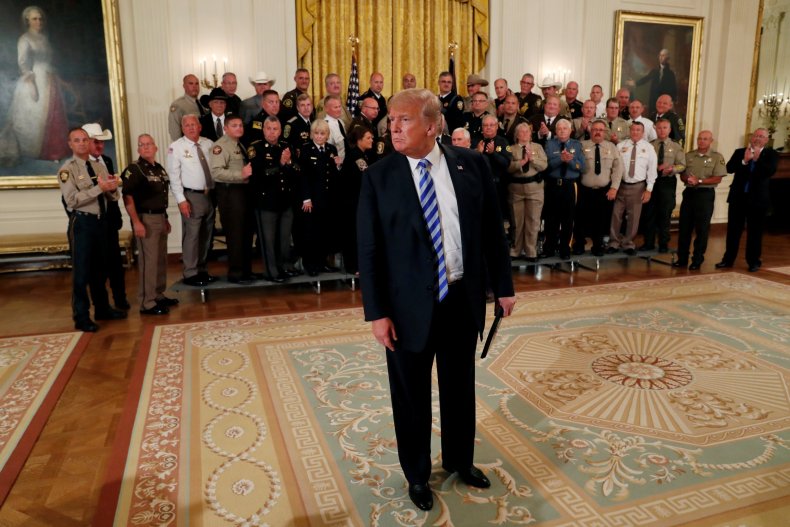 One trending hashtag on Twitter suggested the anonymous writer was Vice President Mike Pence because of the use of the word lodestar in the op-ed. The author writes near the end of the piece that while Washington no longer has Senator John McCain, it will "always have his example—a lodestar for restoring honor to public life and our national dialogue. Mr. Trump may fear such honorable men, but we should revere them."
The odd word is often used by Pence, as is documented in a lengthy Twitter thread showing the vice president saying lodestar in a speech at the United Nations in 2017 and at a Tokyo event in early 2018.
A spokesman for Pence denied on Thursday that he was the anonymous author. Secretary of State Mike Pompeo also issued a public denial.
Linguists say it could be more difficult to identify the writer because of the editing process that may have been involved with the op-ed before it was published.
"It's like mixing fingerprints or DNA," Leonard said. "You don't always know who the real author is."
The task could be even more difficult: White House leakers told Axios earlier this year that they often use the phrases and words of other colleagues when writing reports to "throw the scent" off themselves.
Trump has slammed the op-ed, accusing the Times of using a "phony source" and questioning the existence of the "gutless anonymous" writer. In another tweet, the president declared that he is "draining the swamp, and the swamp is trying to fight back. Don't worry, we will win!"