Did Trump Know About Democratic Email Theft? Full Timeline of President's WikiLeaks Comments
Special counsel Robert Mueller is looking into whether President Donald Trump knew about the theft of Democratic emails during the 2016 presidential election before it was publicly known, NBC News reported on Wednesday.
Mueller has asked witnesses about the emails published by WikiLeaks and the timeline for when Trump came to know about WikiLeaks's plans to publish them, according to NBC News. Trump has denied allegations that his campaign coordinated with WikiLeaks on the release of the emails.
Though the NBC News report did not say how Mueller's witnesses answered such questions, Trump commented extensively on the email leak during the campaign. Below is a timeline of those comments.
April 2016
A professor named Joseph Mifsud told George Papadopoulos, then a foreign policy adviser on Trump's campaign, that the Russians possessed "thousands of emails" containing political "dirt" on Clinton, according to Papadopoulos's guilty plea in the special counsel investigation.
June 3, 2016
When coordinating a meeting between Trump campaign officials and the Kremlin-connected lawyer Natalia Veselnitskaya, Rob Goldstone, a music publicist, emailed Donald Trump Trump Jr. that the Russians "offered to provide the Trump campaign with some official documents and information that would incriminate Hillary and her dealings with Russia and would be very useful to your father."
"If it's what you say I love it especially later in the summer," Trump Jr. responded.
July 23, 2016
Trump tweeted about WikiLeaks's release of thousands of Democratic National Committee emails the previous day. "The Wikileaks e-mail release today was so bad to [Bernie] Sanders that it will make it impossible for him to support her, unless he is a fraud!" Trump tweeted. The dump included negative comments about Senator Bernie Sanders, who had endorsed his primary opponent, Hillary Clinton, less than two weeks earlier.
July 27, 2016
At a news conference where reporters asked about the WikiLeaks dump, Trump seemed to call on Russia to find emails the FBI could not recover during its investigation of Clinton's use of a personal server while serving as secretary of state. "Russia, if you're listening, I hope you're able to find the 30,000 emails that are missing," Trump said.
September 26, 2016
Questioned at the first presidential debate about the hacking of the DNC, Trump said, "It could be Russia, but it could also be China. Could also be lots of other people. Could also be somebody sitting on their bed that weighs 400 pounds, ok? You don't know who broke into DNC. But what did we learn with DNC?" He went on to reiterate the Sanders claims.
Five days earlier, Donald Trump Jr. had first corresponded with WikiLeaks via Twitter, The Atlantic reported last November. He would correspond with WikiLeaks again through that platform on October 3, according to the report.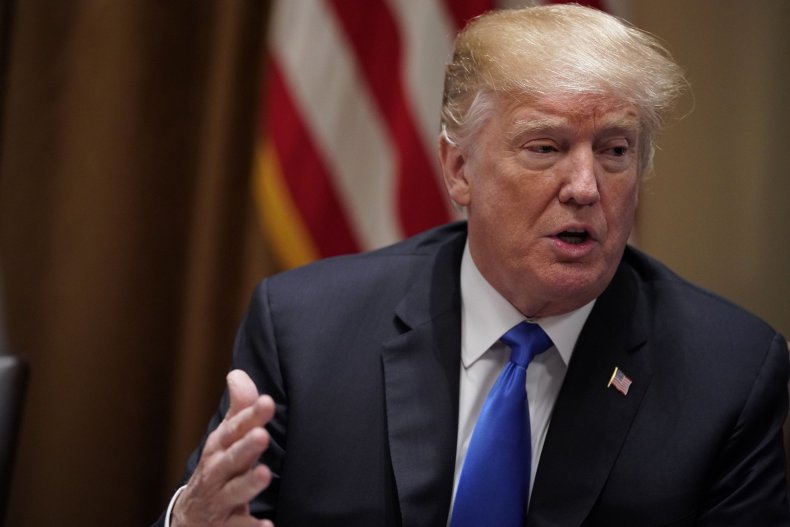 October 9, 2016
The moderator of the second presidential debate cited WikiLeaks in a question. Clinton responded, "The Kremlin, meaning [Russian President Vladimir] Putin and the Russian government, are directing the attacks, the hacking on American accounts to influence our election. And WikiLeaks is part of that."
"[Clinton] doesn't know if it's the Russians doing the hacking," Trump responded. "Maybe there is no hacking. But they always blame Russia."
October 11-12, 2016
WikiLeaks began publishing emails from Clinton campaign chairman John Podesta's email account on October 7, hours after the release of an unflattering Access Hollywood tape featuring Trump. Trump weighed in on the emails a few days later. "I hope people are looking at the disgraceful behavior of Hillary Clinton as exposed by WikiLeaks," he tweeted. "She is unfit to run." At the time, Brian Fallon, a Clinton campaign spokesman, accused WikiLeaks founder Julian Assange of "colluding with Russian government to help Trump."
The next day, Trump again tweeted about the release: "Very little pick-up by the dishonest media of incredible information provided by WikiLeaks. So dishonest! Rigged system!"
Also that day, Trump spoke about WikiLeaks at a campaign rally in Ocala, Florida: "The Hillary Clinton documents—have you been seeing this, what's going on—released by WikiLeaks make more clear than ever just how much is at stake in November and how unattractive and dishonest our country has become."
Roger Stone, who was a political adviser to the elder Trump, communicated with WikiLeaks around that time, according to The Atlantic.
October 16-17, 2016
"We've all wondered how Hillary avoid prosecution for her email scheme. Wikileaks may have found the answer. Obama!" Trump tweeted.
Trump shared the link to a Bloomberg story based on the Podesta email dump. "WikiLeaks proves even the Clinton campaign knew Crooked mishandled classified info, but no one gets charged? RIGGED!" he wrote.
October 21-27, 2016
In late October, as WikiLeaks continued releasing troves of Podesta emails, Trump tweeted five times over the course of a few days about the dump. In one tweet, he cited a report from The Daily Caller, a right-leaning publication, claiming that Clinton received $12 million in a quid pro quo scheme.
November 1, 2016
Trump's final tweet citing WikiLeaks by name linked to The Washington Times. "WikiLeaks emails reveal Podesta urging Clinton camp to 'dump' emails," he tweeted. "Time to #DrainTheSwamp!"