Trump Administration Millionaire Wilbur Ross Doesn't 'Quite Understand Why' Federal Workers Need Food Banks During Shutdown
Amid the longest-ever shutdown of the U.S. government—and some 800,000 federal workers going without paychecks—Commerce Secretary Wilbur Ross said he didn't quite understand why some people going without pay have begun to rely on food banks to get by.
It's worth noting that Ross has been estimated to be worth as much as $2.7 billion, although Forbes had to correct its figures to show he is actually worth about $700 million after the outlet determined he had lied. Asked by CNBC Thursday about unpaid workers needing to use food banks, Ross was perplexed by the idea and wondered why they didn't just take out a loan.
"Well, I know there are [federal workers using food banks] and I don't quite understand why," Ross said on CNBC. "Because as I mentioned before the obligations that they would undertake say borrowing from a bank or credit union, are, in effect, federally guaranteed. So the 30 days of pay that some people will be out, there's no real reason why they shouldn't be able to get a loan against it."
People were quick to point out that Ross didn't seem to be very connected with the issues faced by regular workers. CNBC's Carl Quintanilla pointed out that, even if workers did take out a loan, they'd have to pay interest.
"I thought that was painful," CNBC host Jim Cramer added. "I like him very much. How could he be that out of touch with people who live, you know, paycheck-to-paycheck? How could be that out of touch?"
That wasn't the only comments Ross made on TV on Thursday. He said it was disappointing that air traffic controllers were calling out sick. When it was pointed out that some of them weren't able to support their families on no pay, he pushed back.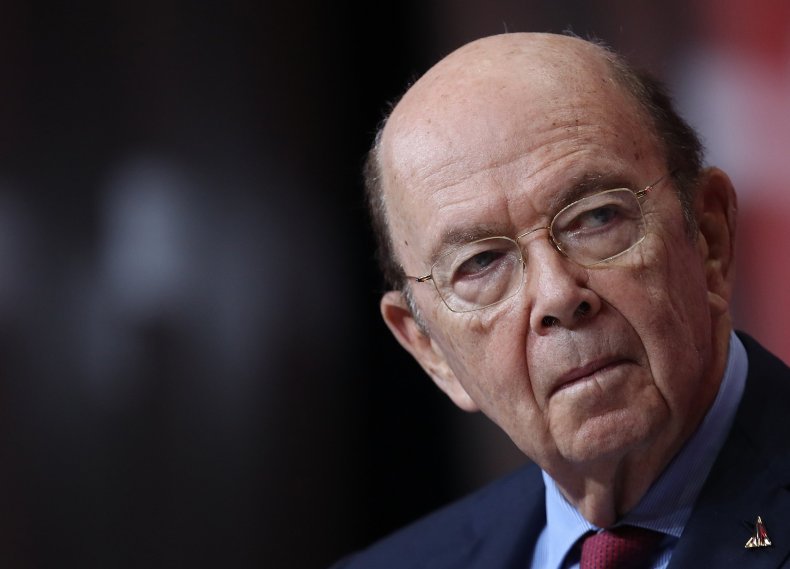 "Well, remember this, they are eventually going to be paid," Ross said. "The president signed that into law.
The shutdown has dragged on for more than a month, sparked by President Donald Trump's refusal to sign a stopgap spending bill over his demand for funding for his long-promised border wall.
Democratic leaders were quick to jump on Ross's comments.
"Wilbur Ross is a billionaire," tweeted Senate Minority Leader Chuck Schumer, for instance. "And this is billionaire Wilbur Ross saying he doesn't understand why federal workers not getting paid during the #TrumpShutdown don't just take out loans *to feed their families*. Unreal."