Trump Will Defecate on NATO Like a Seagull, Says Fox News Editor, As President Rants in Brussels
President Donald Trump was described by a Fox News political editor Chris Stirewalt as being like a seagull who will fly into NATO and "defecate over everything."
Speaking on Tuesday evening, ahead of the president's planned visit to Brussels this week, Stirewalt suggested there was no way to stop Trump from pursuing his own agenda.
"Quit kidding yourselves," Stirewalt said in a message aimed at Republicans.
"You will not stop Donald Trump from undermining NATO… and you will not stop him from realigning U.S. foreign policy to be more favorable towards Russia. He is going to do it," he continued.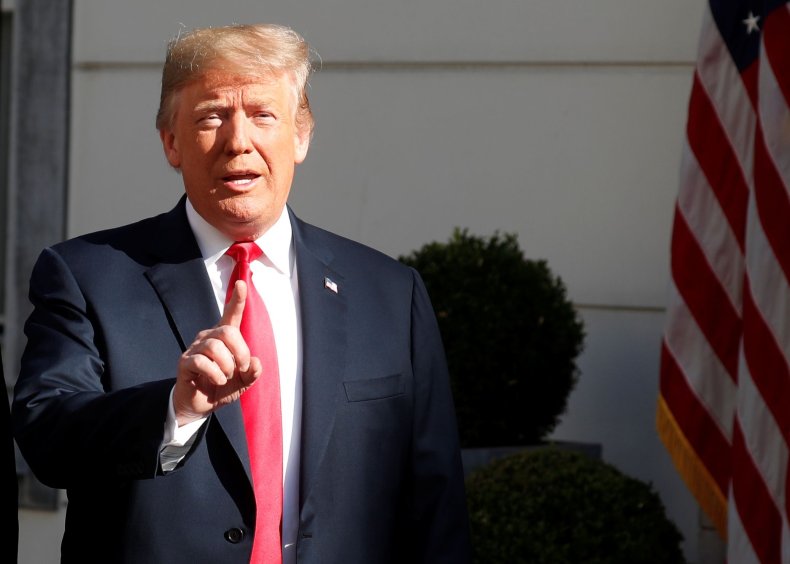 "And the Republicans who say, 'Well, we have a broad foreign policy apparatus and we forced him to impose these sanctions and we forced him to do these things,' he's going to fly into Brussels like a seagull. He is going to defecate all over everything, squawk and fly away is what he's going to do in Brussels," Stirewalt added.
His comments come shortly after the president himself hit out at NATO in a tweet on Tuesday, prior to departing for his panned trip.
"Getting ready to leave for Europe. First meeting – NATO. The U.S. is spending many times more than any other country in order to protect them. Not fair to the U.S. taxpayer. On top of that we lose $151 billion on trade with the European Union. Charge us big tariffs (& barriers)," he wrote.
And speaking at a press conference in Brussels ahead of the two-day summit on Wednesday, Trump launched into a rant, commenting that Russia enjoyed undue influence over Germany thanks to "inappropriate" oil and gas deals, CNBC reported.
"Germany is totally controlled by Russia … They will be getting between 60 and 70 percent of their energy from Russia and a new pipeline, and you tell me if that is appropriate because I think its not," the president said.
"I think it is a very bad thing for NATO and I don't think it should have happened and I think we have to talk to Germany about it. On top of that, Germany is just paying a little bit over 1 percent [on defense]… and I think that is inappropriate also," he added, doubling down on previous complaints that the U.S. is spending more on defense than other NATO countries.