Before the coronavirus, political engagement was already elevated. The 2018 election saw the highest midterm turnout rate since 1914. Off-year state and special elections saw turnout well above typical levels. Other indicators of political interest in surveys spiked, too, like small donor activity and political news consumption.
It is hard to fathom that just six years ago, voter turnout was at a modern low. Turnout in the 2014 midterm election was the lowest since 1942.
The only major change in our politics from 2014 to 2018 is President Donald Trump. Whether you love him or hate him, he inflames passions and divides the country with his antics and policies unlike any political figure.
But then the coronavirus hit, sickening over a million Americans, killing tens of thousands and plunging the economy into a disaster rivaling the Great Depression.
Now, in addition to a referendum on Trump's presidency, our very well-being, both physical and economic, are on the ballot. It's not an exaggeration that the 2020 presidential election will be the most important election in our lifetime.
So the question is whether election officials can meet what will be an extraordinary demand for ballots, particularly mail ballots, in November.
Running an election with the normal number of polling places is not an option. There is a dearth of willing poll worker volunteers, more than half of whom are at least 60 years old and most vulnerable to the virus. Wisconsin reported election officials had difficulty obtaining enough personal protective equipment for their polling places, a situation that will likely continue through the fall.
Five Western states—Colorado, Hawaii, Oregon, Washington and Utah—and counties in a couple of others should be in good shape. These states conduct their elections mostly by mail by sending a ballot to every registered voter. They offer in-person voting for those who need to vote that way, but relatively few people choose this option, so election officials should be able to successfully manage social distancing protocols. California and New Jersey have recently switched to "all-mail" voting for November, and more states are considering doing the same.
Twenty-nine states, including all the battleground states, will offer a mail ballot in November to any eligible voter who wants one. People in these states don't need a reason or excuse to vote by mail. These "no-excuse" states differ from the all-mail ballot states in that voters must submit a request for a mail ballot before election officials will send them one.
A U.S. Census Bureau survey reported only a quarter of these "no-excuse" states' voters requested a mail ballot in 2018. Several questions must be answered to determine if election officials can scale up to voting mostly or entirely by mail.
How many voters know to request their mail ballot?
How many will do so by the request deadline, which falls before Election Day?
Can election officials successfully manage a large volume of requests flowing into their offices?
Can the U.S. Postal Service move request forms and mail ballots fast enough to meet election deadlines?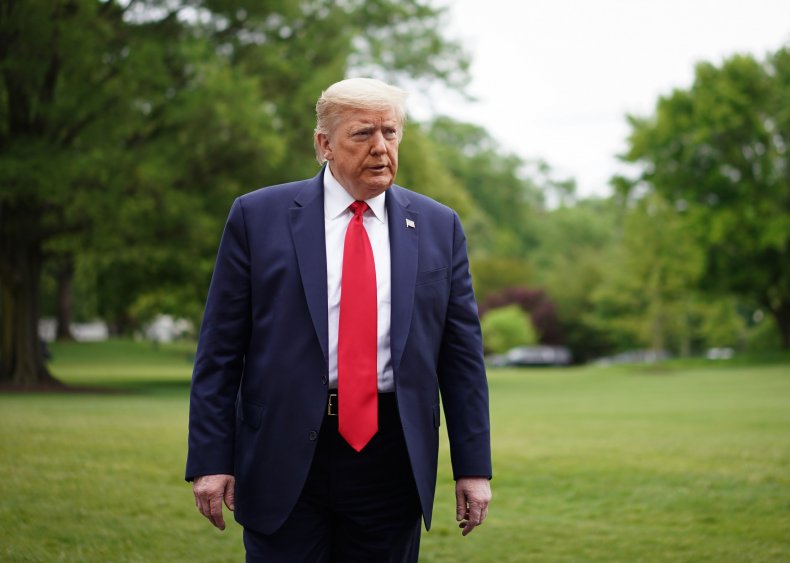 In 2016, the federal government reported election officials rejected over 300,000 mail ballots for some deficiency. Voters unfamiliar with the process could generate a million problematic request forms or mail ballots in 2020. Can already overburdened election officials help fix all problems with request forms or ballots?
I haven't mentioned the 14 remaining states requiring a voter to have a specific excuse to request a mail ballot. Many are allowing social distancing as a valid excuse to vote-by-mail in primary elections—but have not adopted it for November. And even if they do, these states' election officials have even less experience with mail balloting. The Census Bureau reported only 7 percent of their voters cast a mail ballot in 2018.
Election officials have had their first tests of running mail ballot elections in primaries, and the results so far suggest higher than usual voting interest and that election officials and the Post Office have mostly been able to deliver. Wisconsin reported cases of election officials unable to process all ballot requests, of voters having difficulties, and the Postal Service moving slower than usual. Perhaps these issues can be resolved by November, when substantially higher turnout will stress the system even more.
What needs to happen?
The request step is costly and unnecessary. If we're going to encourage people to vote by mail, follow the lead of the all-mail ballot states and send every registered voter a ballot.
If you must request a mail ballot, please do so as soon as you can. That's right—in some states you can request your mail ballot for the 2020 presidential election today.The sooner election officials process your request, the more time they have later to manage the election.
It is mostly too late to throw more money at this problem, aside from shoring up the Postal Service. Parties and campaigns need to step in to assist voters with request forms and assist those who have problems with their ballots.
Lastly, and this is very important, please follow all the mail ballot instructions carefully. If you fail to do so, you may inadvertently suppress your own vote.
Michael McDonald is an associate professor of political science at the University of Florida who specializes in elections. He directs the U.S. Elections Project, which produces what many consider to be the official turnout rates for the United States.
The views expressed in this article are the writer's own.