Trump Will Only Testify Before Mueller if Questions are 'Limited in Scope'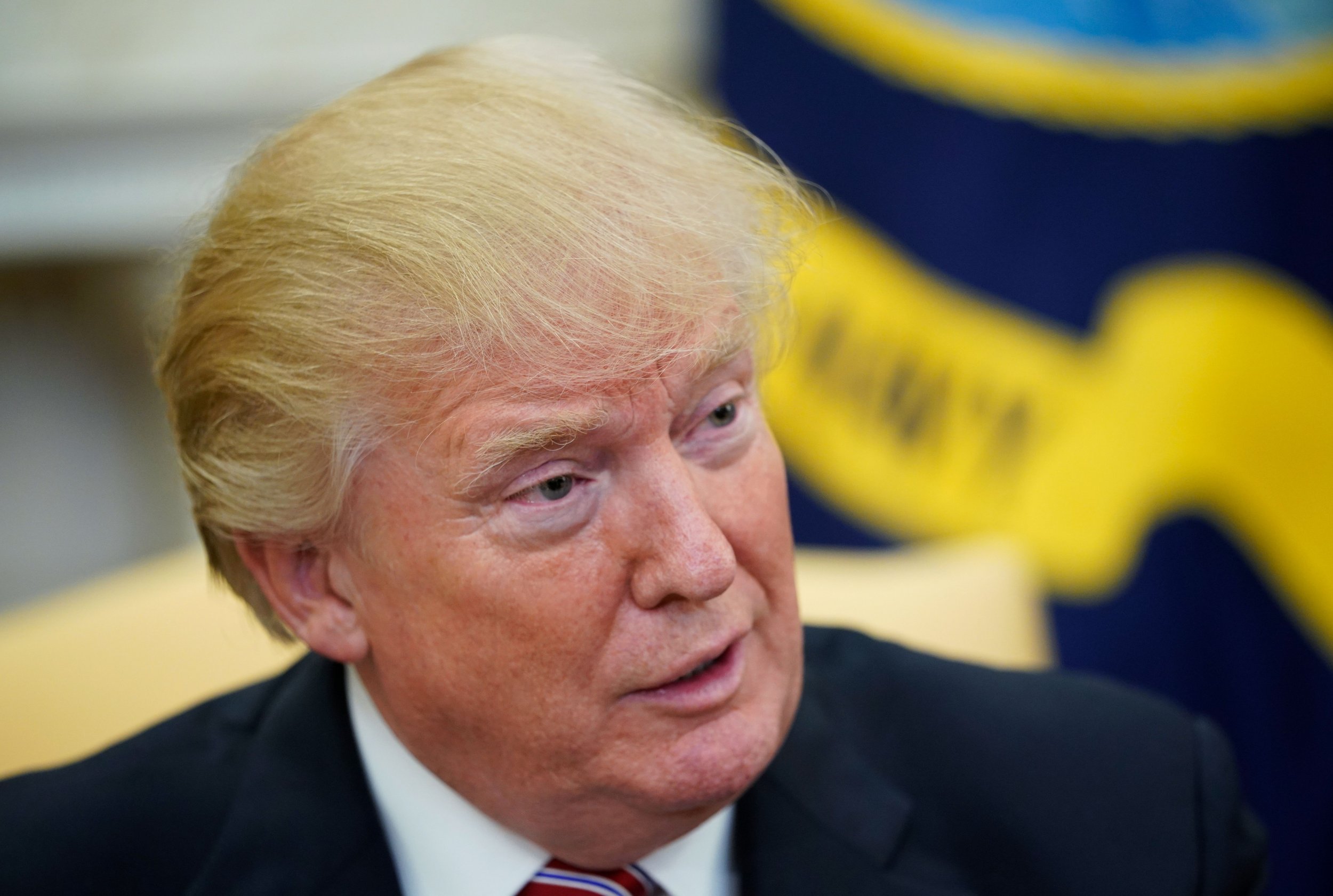 Trump's legal team are willing to consider allowing the president to be interviewed by Robert Mueller's investigation into alleged Russian collusion if the questions are "limited in scope," a source close to the president's legal team told the Wall Street Journal.
Trump's lawyers are considering allowing him to testify before Mueller as long as the questions "don't test his recollections in ways that amount to a potential perjury trap," according to the source cited in Sunday's report.
Other options include Trump responding to Mueller's questions with written answers.
CNN reported late January that Trump's legal team argued that Mueller had not met the high threshold required to interview a sitting president in person. Trump has previously said he is willing to be interviewed by Mueller, claiming he would "love to" be interviewed by the special counsel "subject to my lawyers."
Mueller is investigating whether the Trump campaign colluded with Russia in a bid to secure victory in the 2016 presidential election, and also whether the president obstructed justice with actions including the firing of FBI Director James Comey, who launched the Russia probe.
Trump has described the Russia investigation as a "witch hunt," and denied accusations of collusion and obstruction.
Last week, Mueller indicted 13 Russians for allegedly involvement in a multi-pronged campaign to undermine the U.S. 2016 election. Several former Trump campaign officials have also been indicted by the Mueller probe.
On Friday, former deputy campaign manager Rick Gates pled guilty to charges of conspiracy and lying to investigators as part of a plea deal.