Donald Trump Will Pardon Paul Manafort 'I Don't Have Any Doubt,' Says Former CIA Director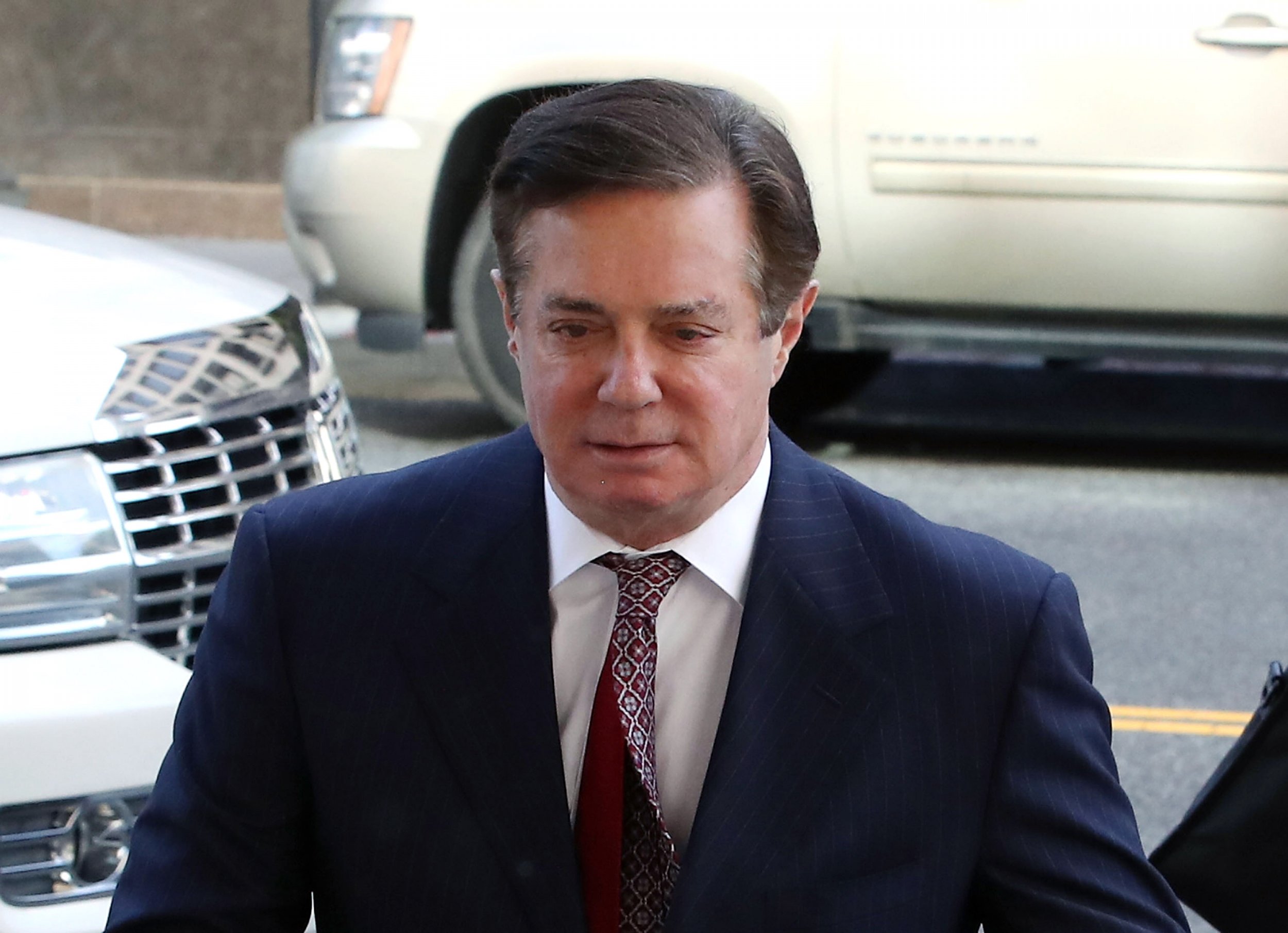 Ex-CIA director John Brennan on Monday said he had no doubt President Donald Trump would pardon his former 2016 campaign chairman Paul Manafort, who was recently sentenced to 47-months in prison and awaits further sentencing this week.
"I don't have any doubt that Mr. Trump is going to pardon Paul Manafort at some point," Brennan said during a segment on MSNBC's Meet the Press Daily. "The question is when."
He added: "I do believe that Paul Manafort will be able to get out of the federal charges because what does Donald Trump have to lose if he pardons him?"
The former CIA director, who's a frequent critic of Trump, pointed to how "highly" the president speaks of Manafort and his repeated assertions that special counsel Robert Mueller's investigation is merely a "witch hunt" to reinforce his prediction.
"He feels as though this whole investigation has been a lark and a witch hunt. And so why would Donald Trump allow him to stay in jail if those were his views?," Brennan said. "Anything is possible with Donald Trump... He uses these powers as he wants to and as he believes is going to help him personally."
"I think Donald Trump is ultimately going to pardon him," he repeated.
Last week, U.S. District Judge T.S. Ellis sentenced Manafort to 47 months in prison for committing bank fraud and avoiding taxes, a decision that fell far short of what was expected and recommended in a sentencing guideline that called for roughly 20-years of prison time. Despite this, the sentence still marked the longest given to any defendant in the Mueller investigation to date.
Although Manafort told the judge that "saying I feel humiliated and ashamed would be a gross understatement," he didn't offer an apology for his crimes.
Commenting on Manafort's sentence, Trump continued to slam Mueller's investigation as a "witch hunt hoax" and claimed the judge stated "that there was NO COLLUSION with Russia.
"Both the Judge and the lawyer in the Paul Manafort case stated loudly and for the world to hear that there was NO COLLUSION with Russia," the president tweeted Friday. "But the Witch Hunt Hoax continues as you now add these statements to House & Senate Intelligence & Senator Burr. So bad for our Country!"