Trump Will Pay a High Price for His Bromance with Putin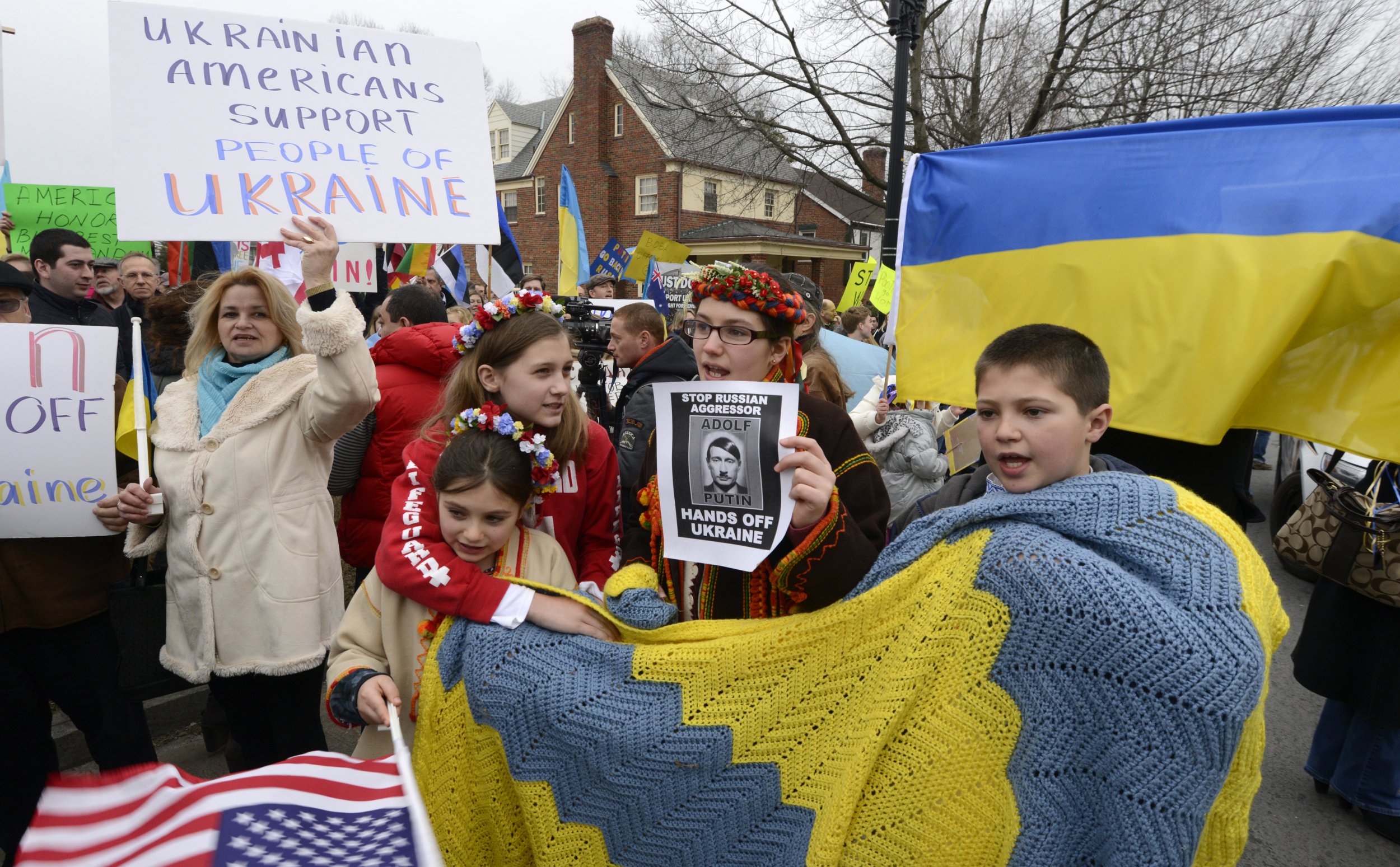 This article was first published on the American Enterprise Institute site.
In July, during the Republican Convention, I pointed out that Donald Trump's questioning whether he would come to the defense of Central and Eastern European countries if Russia attacked them—and his changing the GOP platform to strip out the provision of defensive weapons to Ukraine—could cost him millions of once-solid Republican votes in key swing states like Ohio, Pennsylvania, Michigan and Florida.
Well, it's happening. On August 23, The New York Times reported that "Ukrainian-Americans, Long Fond of the G.O.P., Greet Donald Trump With Despair":
As a proud Ukrainian-American, Taras Szmagala has worked for decades to elect Republicans, the party he associates with freedom. He ran an ethnic outreach program for Richard M. Nixon's 1972 campaign and advised President George Bush as the Soviet Union crumbled, when Ukraine became an independent nation.

Mr. Szmagala, 83, will mark Wednesday's 25th anniversary of statehood at a parade and festival on Saturday in this Cleveland suburb, where the blue and yellow flag of Ukraine flies along the main thoroughfare in "Ukrainian Village."

But there is a pall over the festivities. His name is Donald J. Trump.

Ukrainian-Americans have felt at home in the Republican Party since Franklin D. Roosevelt and Stalin divided control of Europe at Yalta. But across the United States—and especially in swing state Ohio, where Mr. Trump became the party's nominee—they are watching the 2016 presidential race with a mix of confusion and fear.

"The party's dead as far as I'm concerned," Mr. Szmagala declared.

As if Mr. Trump's admiring statements about President Vladimir V. Putin of Russia and his questionable explanation of events in Ukraine were not tough enough to stomach, then came news that Paul Manafort, until last week Mr. Trump's campaign manager, was tangled up in a corruption inquiry and designated to receive millions in secret cash payments from the party of a pro-Russian leader he had helped to elect.

All summer, Ukrainians—many of them already wary of Hillary Clinton, the Democratic nominee—have been obsessing over American politics. The Ukrainian Weekly, a New Jersey-based newspaper that has been carefully tracking the threat of a Russian invasion of Ukraine, is awash in political commentary, including a rebuke of Mr. Trump by the country's ambassador to the United States.

"A vote for Trump is a vote against Ukraine!" wrote one longtime Republican from Morristown, N.J., in a letter to the editor.
The Times points out that there are nearly 1 million Americans of Ukrainian descent in cities like Philadelphia, Detroit and Cleveland—critical places Trump will need to win in November. In a close election, those votes could be the difference between victory or defeat.
And it is not just Ukrainian-Americans who are troubled by Trump's Putin bromance or denigration of NATO. So are Polish-Americans, Czech-Americans, Slovak-Americans, Slovenian-Americans, Romanian-Americans and Hungarian-Americans, as well as Lithuanian-, Latvian- and Estonian-Americans.
Many of these communities lobbied heavily for NATO expansion, and the decision to bring former Warsaw Pact nations into the alliance was a cherished victory.
Here are some numbers:
Ohio has a Polish-American population of about 433,016, a Czech-American population of about 491,325, a Slovak-American population of about 157,125, a Ukrainian-American population of about 47,228 and a Lithuanian-American population of about 23,970.
Pennsylvania has about 824,146 Polish-Americans, 243,009 Slovak-Americans, 240,405 Czech-Americans, 122,291 Ukrainian-Americans and 78,330 Lithuanian-Americans.
Michigan, another swing state Trump says he can win, has about 854,844 Polish-Americans, 284,272 Czech-Americans, 46,350 Ukrainian-Americans, 30,977 Lithuanian-Americans and 28,049 Slovak-Americans.
Florida has 429,691 Polish-Americans, 323,210 Czech-Americans, 42,754 Ukrainian-Americans, 38,724 Lithuanian-Americans and 29,714 Slovak-Americans.
And there are many more people from other Central European communities across the U.S.
If Trump loses narrowly in these states and thus loses the presidency, it won't be because of the #NeverTrump crowd.
It will be because of his decision to abandon the Reagan legacy, and his alienation of millions of voters who can't abide a president who seems to love an authoritarian Russia more than the democracies that recently escaped her occupation and domination.
Marc A. Thiessen is a resident fellow at the American Enterprise Institute.