Trump Will Win 2020 Election by 400 Electoral Votes, Bannon Claims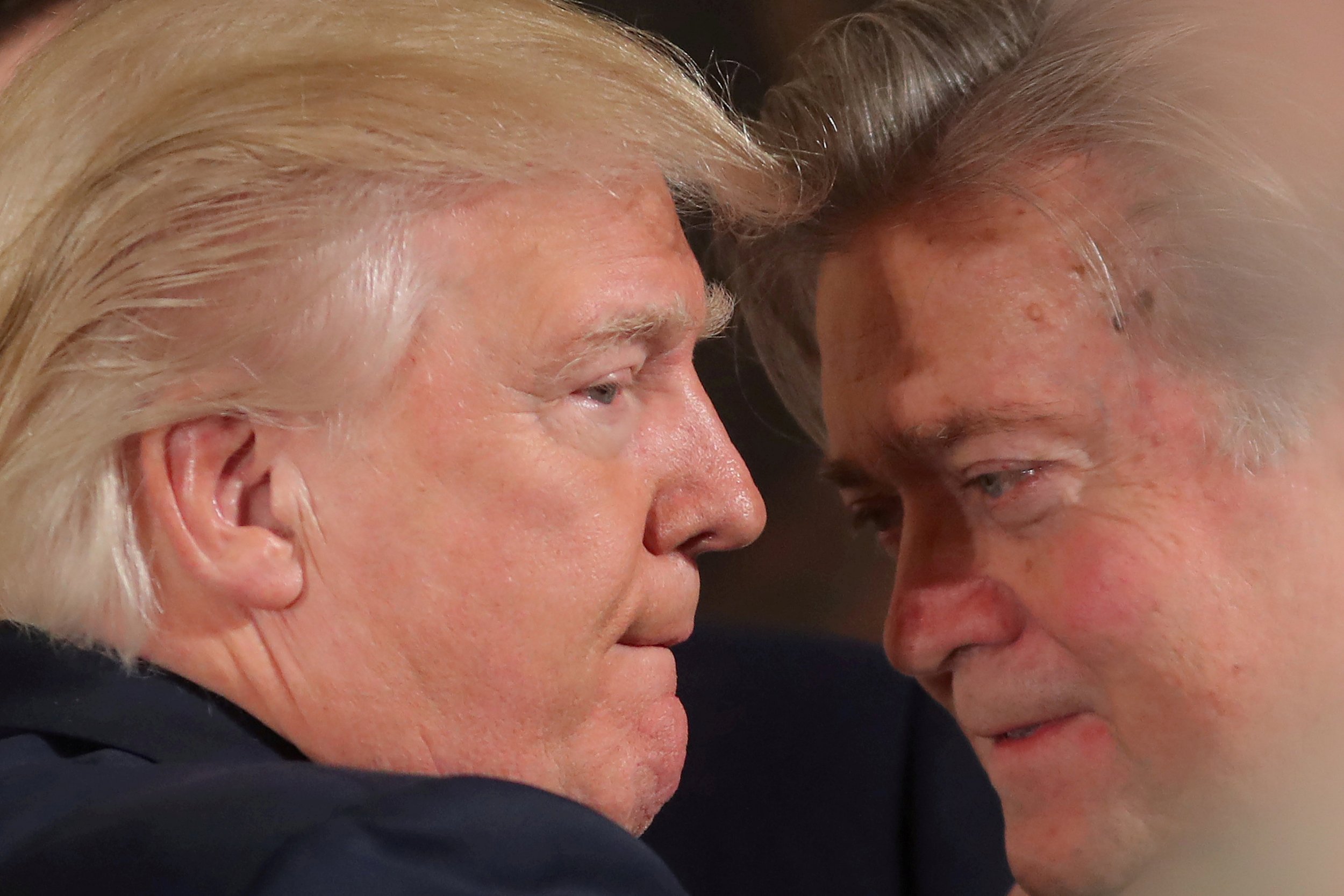 Steve Bannon has a message for "the good folks at Vanity Fair", stating Donald Trump will "not only finish his term" but gain a landslide 400 electoral votes in the 2020 presidential election.
Speaking at the controversial Family Research Council's Values Voter Summit, Bannon hit back at a report from Vanity Fair that suggested he did not have any faith that his former boss would finish out his first term.
The former White House chief strategist said on Saturday in comments carried by ABC News: "The populist, nationalist, conservative revolt that's going on, that drove Donald Trump to victory, that drove Judge Moore to victory, that will drive 15 candidates to victory in 2018, and well, I hate to break the news to Graydon Carter and the good folks at Vanity Fair, but yes, President Trump is not only going to finish this term he's going to win with 400 electoral votes in 2020."
A win of such magnitude would better Trump's 2016 win by almost 100 electoral college votes; the Republican in 2016 gained 304 votes to his rival Hillary Clinton's 227 votes.
Vanity Fair this week quoted two sources close to Bannon as saying the Breitbart executive privately believed the president had a less than 30% chance of completing his first term, in comments Bannon appeared to deny as he addressed the anti-LGBT group's annual summit.
President Trump himself addressed the Values Voter Summit a day prior to Bannon, on Friday, in what was a first for a sitting president and prompted criticism from the Southern Poverty Law Center, which classifies the Family Research Council as a hate group.
Trump's speech played heavily to the Christian, conservative crowd, as he made comments stating: "We know that it's the family and the church—not government officials—who know best how to create strong and loving communities."
He added: "We are stopping cold the attacks on Judeo-Christian values."
As well as pledging that Trump would see a massive victory in 2020, Bannon also encouraged the crowds at the conference to back the president, telling them: "The president needs our support more than ever."