Trump Will 'Work Very Hard' for Stimulus to Boost Economy, Commerce Secretary Ross Says
U.S. Secretary of Commerce Wilbur Ross said Friday that President Donald Trump realizes that America needs a greater economic boost and is determined to achieve it.
"The president knows we need more stimulus, and he's going to work very hard to achieve more stimulus to get the economy back to where it was," Ross told Fox Business. "Back to his great successes pre-coronavirus."
The first stimulus package, the Coronavirus Aid, Relief and Economic Security (CARES) Act, cost $2.2 trillion and was signed into law by Trump at the pandemic's peak in March.
A proposed second round of financial aid, the Health and Economic Recovery Omnibus Emergency Solutions (HEROES) Act, has an even larger budget and is expected to hit the Senate floor for debate on Monday. The $3 trillion package was passed by the House back in May, with details still to be finalized.
"The $600 supplemental [employment benefits] is about to end," Ross said. "We need to do something to replace that. I think it's a fine-tuning detail, whether it's tax cuts or it's direct paychecks to people."
The second package is expected to help the millions who were excluded from the first round of direct payments, known as "stimulus checks."
Trump has demanded that a payroll tax cut be included in the next package, an idea that has been met with opposition on both sides of the aisle. A payroll tax cut would benefit working Americans, but the country is seeing unemployment claims continue to exceed 1 million a week.
Ross said it is more important for the Senate to agree on boosting the economy than the specific details of how the federal funds will be allocated.
"The important thing is that both Larry [Kudlow] and Secretary Mnuchin agree we need to do more," the commerce secretary said, referring to Trump's top economic adviser and the Treasury secretary, respectively. "The exact details—how much, what form and how it goes—much less important than the agreement we must do more, because a lot of things are coming to an end."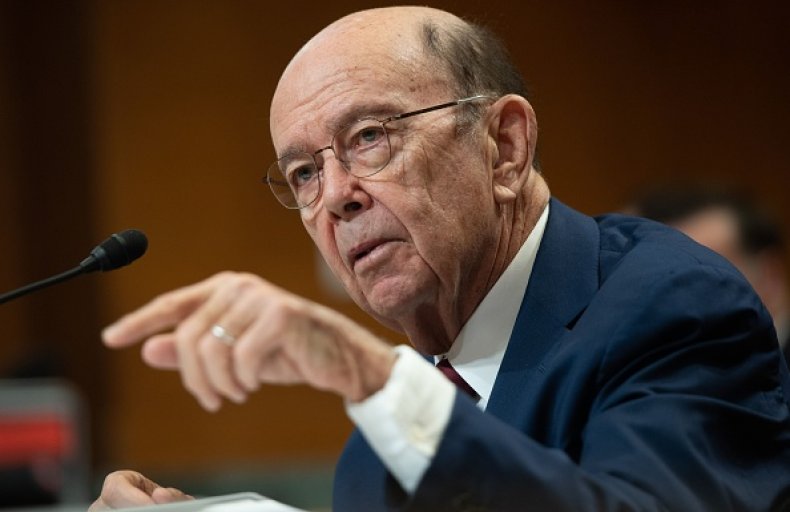 Asked if his department's efforts at deregulation would be reversed if Trump were to lose the upcoming election, Ross said environmentalists "certainly don't like the things that we've done, and they're simply wrong."
Ross noted there's a "tremendous" overlap between state and federal regulations but said his department has addressed the federal side so that the amount of time needed to complete a project "has been cut from 10 or more years to about two years."
He said that because the system works sequentially, with "federal regulations on top of state," there have been increased delays. However, he said he believes that Trump will win re-election and that "there's a lot more room for further deregulation" during his second term.
Newsweek reached to the U.S. Department of Commerce for comment but did not hear back before publication.