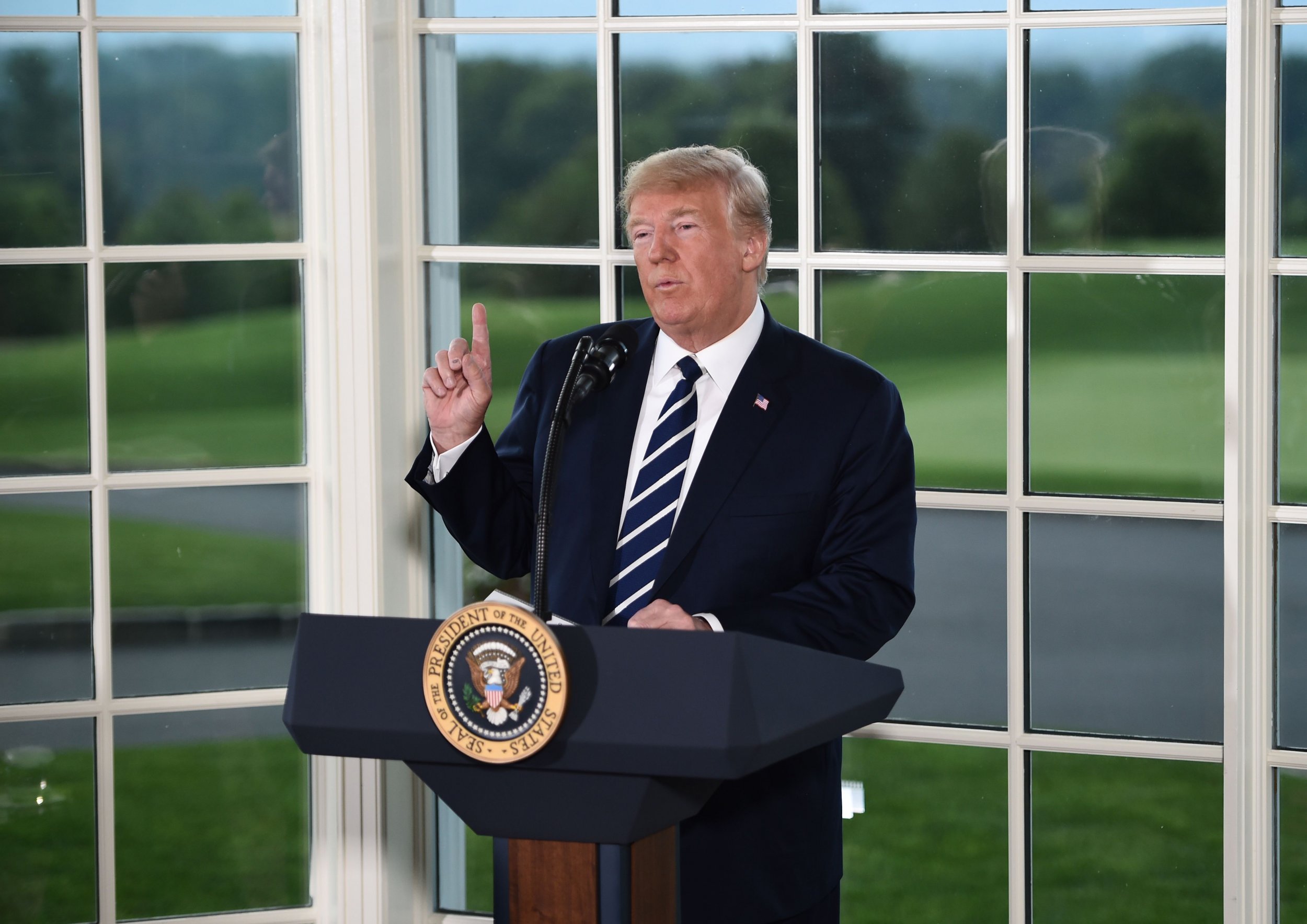 President Donald Trump is a "wimp" and a "liar" and has no intention of speaking with Special Counsel Robert Mueller for the Russia investigation, according to a former congresswoman who took part in the impeachment proceedings of President Richard Nixon.
New York's Elizabeth Holtzman told MSNBC on Wednesday that the entire saga surrounding Mueller's investigation reminded her of Watergate, and that Trump is instead stalling and "obfuscating" in an attempt not to appear before the special counsel.
"Very disturbing, particularly the fact that the president on one hand, it's kind of a flim-flam, 'Oh, I want to talk to the special prosecutor, I want to talk to Robert Mueller,' but in the end has been obstructing and obfuscating and refusing. It's kind of being a wimp," Holtzman said.
Trump did state publicly last year that he would "100 percent" meet with Mueller under oath but his attorneys, Jay Sekulow and Rudy Giuliani, have negotiated with the special counsel over the interview process for the last eight months with no results.
Reports have indicated Trump is at odds with his lawyers, who believe the president could be walking into a "perjury trap."
According to Holtzman, an interview with Mueller is "too dangerous" for Trump and his conflicting statements prove so.
"He is never going to go before Robert Mueller to talk because it's too dangerous. The president is an inveterate prevaricator, liar, systematic. I don't even know if he knows the difference between the truth and falsity. It is very dangerous for him to go forward. He's told so many different stories about so many different things, even two different stories about this Trump Tower meeting," Holtzman said.
Instead, the president's legal team is hoping to stave off Mueller's attempts for an interview and hope he gives up, according to Holtzman.
"What it does is reminds me of is Watergate and we are getting to a very, very close intense time for him," Holtzman said. "Because they, Giuliani thinks that if the president doesn't come forward and testify, that Mueller is going to give up. Mueller could serve a subpoena. The subpoena in Watergate for the tapes is what ultimately triggered the downfall of Richard Nixon. I don't know how the president of the United States can claim that he is innocent, if there is a subpoena, and he refuses to testify, refuse to come forward. What is he hiding? Why is he hiding?"
The president's attorneys turned down the special counsel's latest terms for an interview Wednesday as they sought to rule out any line of questioning about obstruction of justice, according to The New York Times. Trump's team is also concerned he could commit perjury.