Donald Trump Will 'Win Bigger' in 2020 Than in 2016, Steve Bannon Predicts
President Donald Trump's former strategist Steve Bannon said he believes his former boss will win re-election by an even bigger margin in the 2020 presidential election.
"I happen to think now, the president is going to run again in 2020 and I think he'll win. I think he'll win bigger than he won in 2016," Bannon said on CBS News' Face the Nation on Sunday. The alt-right pundit pointed to the strong economy to support his assertion, saying he has "zero" doubt that Trump will run.
Although Trump won the Electoral College vote by a wide margin in 2016, more Americans actually voted his political rival Hillary Clinton. In the popular vote, Clinton took 48 percent and Trump garnered just 45.9 percent.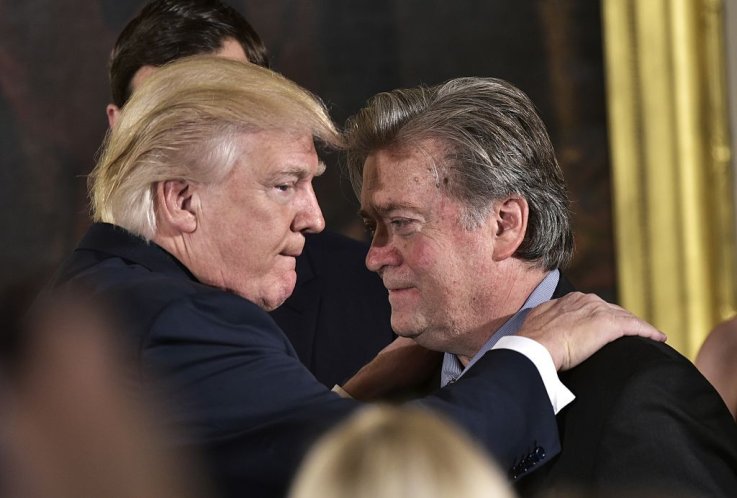 "I believe that we're going to enter into an extraordinary time in American politics," Bannon added. "We've allowed the Democrats, because they take control of the House, to weaponize a whole bunch of investigations. They've been —they're going to be able to weaponize the Mueller report, 2019's going to be quite vitriolic," he said.
Trump has continued to do political rallies throughout his presidency, and his campaign team has already launched the reelection slogan: "Keep America Great." The president has also weighed in on the growing field of 2020 contenders, sharing his opinion on several candidates. Earlier this month he said that Democratic Senator Kamala Harris from California had thus far had the best launch of any candidate.
"I would say, the best opening so far would be Kamala Harris," Trump told The New York Times. "I would say, in terms of the opening act, I would say, would be her."
Harris raked in $1.5 million in campaign contributions within 24 hours of announcing her candidacy. She has also been noted for the significant engagement she has maintained on social media. However, Trump's comment came before the official launch of Senator Bernie Sanders 2020 presidential bid. The Independent politician from Vermont, who will run as a Democrat, raised a whopping $6 million within 24 hours of announcing his campaign. His team also garnered donations from all 50 states within an hour of the news.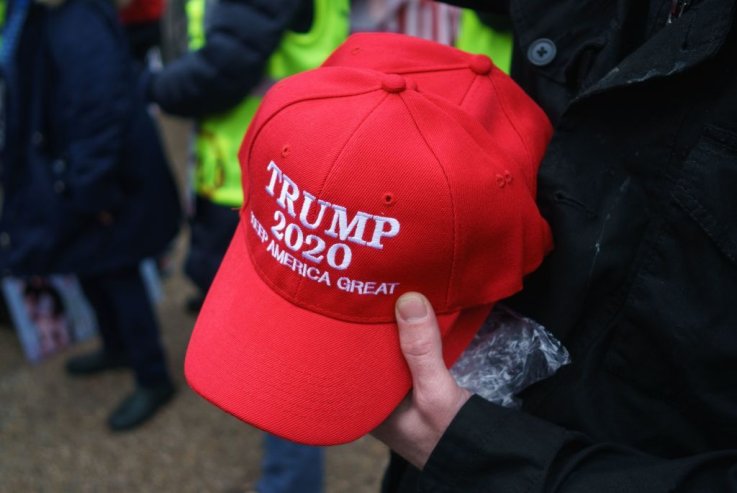 Trump spoke somewhat positively of Sanders after he announced his candidacy, saying: "I wish Bernie well. It will be interesting to see how he does." He also suggested that he and Sanders are somewhat in agreement when it comes to trade policies, but said he believed the senator already "missed his time."
However, in emails to supporters, Trump's campaign team blasted Sanders as a "full blown" socialist. Supporters of the president have also inaccurately equated Sanders policies to those of embattled Venezuelan leader Nicolás Maduro.
Commenting on the campaign more broadly to the Times, Trump argued that Democrats have "really drifted far left." He also said that "somebody that you think would be the least tough is the toughest."
Donald Trump Will 'Win Bigger' in 2020 Than in 2016, Steve Bannon Predicts | U.S.