Cruz to Quit Race as Trump Trounces Him in Indiana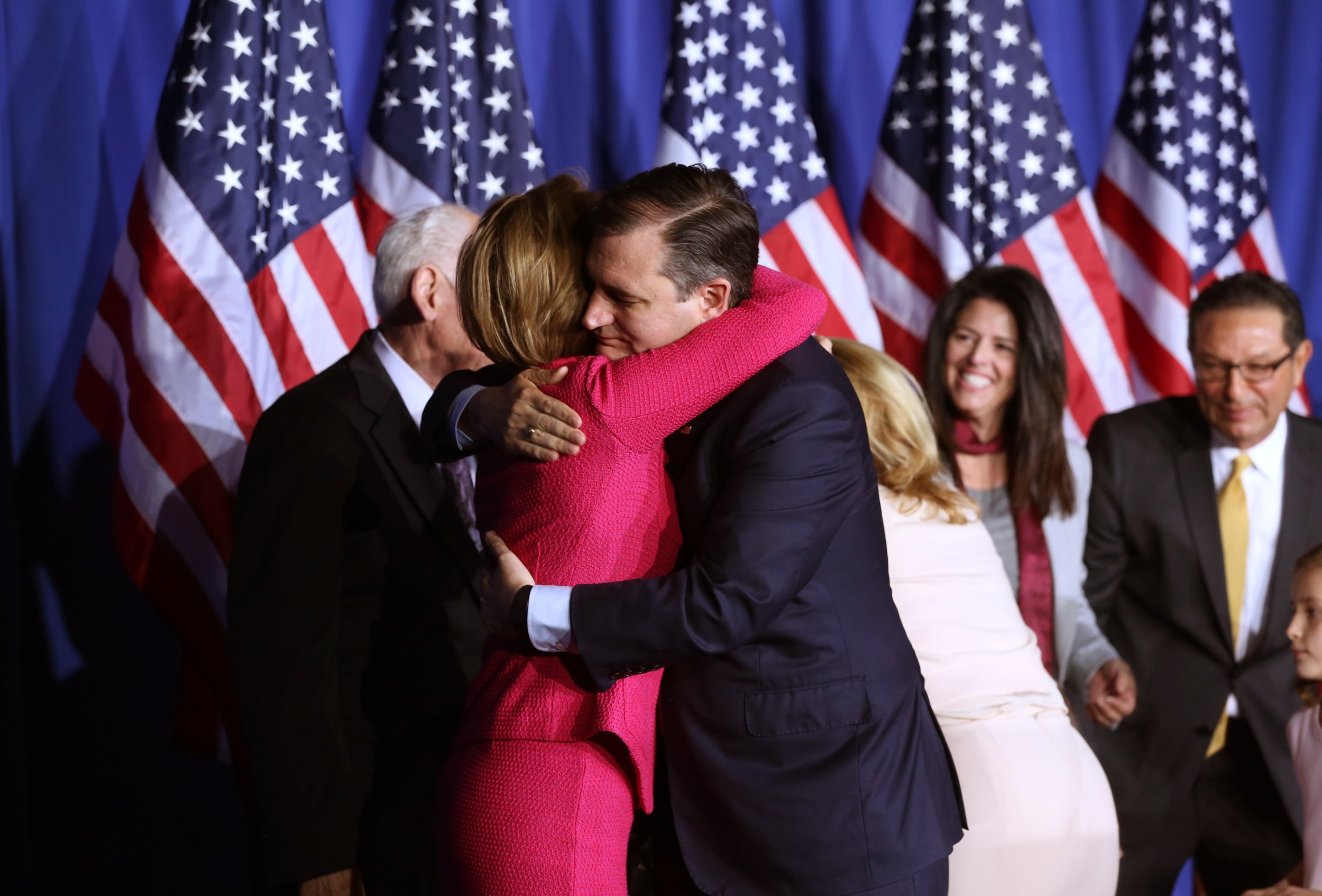 Donald Trump won the Indiana primary on Tuesday night, easily defeating his closest rival, Senator Ted Cruz, who has decided to abandon his presidential bid. The billionaire mogul now seems on track to win all 57 of the delegates at stake in the race.
Television networks declared Trump the winner not long after the polls closed in a state that had seen bitter campaigning and was the site of Cruz announcing his selection of a running mate, Carly Fiorina.
At approximately 8:30pm eastern time, Cruz took to the podium in Indianapolis to address his supporters. Using a teleprompter, and surrounded by his family, including his father Rafael, who Donald Trump intimated, falsely earlier in the day, had ties to John F. Kennedy's assassin, Lee Harvey Oswald, Cruz vowed to continue to fight for the conservative cause but also acknowledged that his campaign was over. "From the beginning I have said I would continue as long as there was a viable path to victory," he said. "Tonight it appears that path is closed." No one doubted that his suspension was anything but a vow to run again.
In his victory, Trump closed in on the 2016 Republican presidential nomination, something many once considered a longshot for the political newcomer. He began the day with more than a 1000 of the 1237 delegates needed to secure the nomination at the Republican National Convention in Cleveland this summer.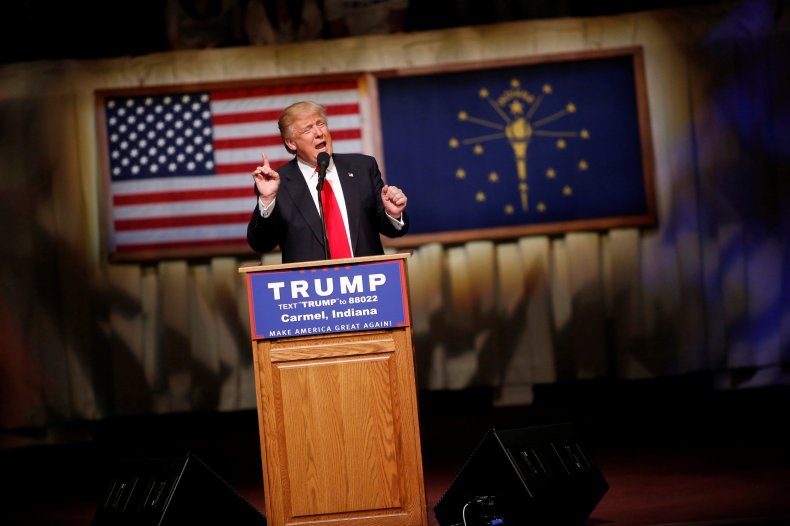 On the Democratic side, Bernie Sanders emerged victorious in a close race. While the win will likely help energize the underdog's campaign, it will still be hard for the Vermonter to close the gap with the former secretary of state. Because delegates are awarded proportionately in the Democratic primary, the victory by Sanders likely won't alter the landscape significantly.
Nevertheless, not long before the race was called, Sanders raced to the microphones. "The ideas we are fighting for," he declared, "are the future of America and the future of the Democratic party."