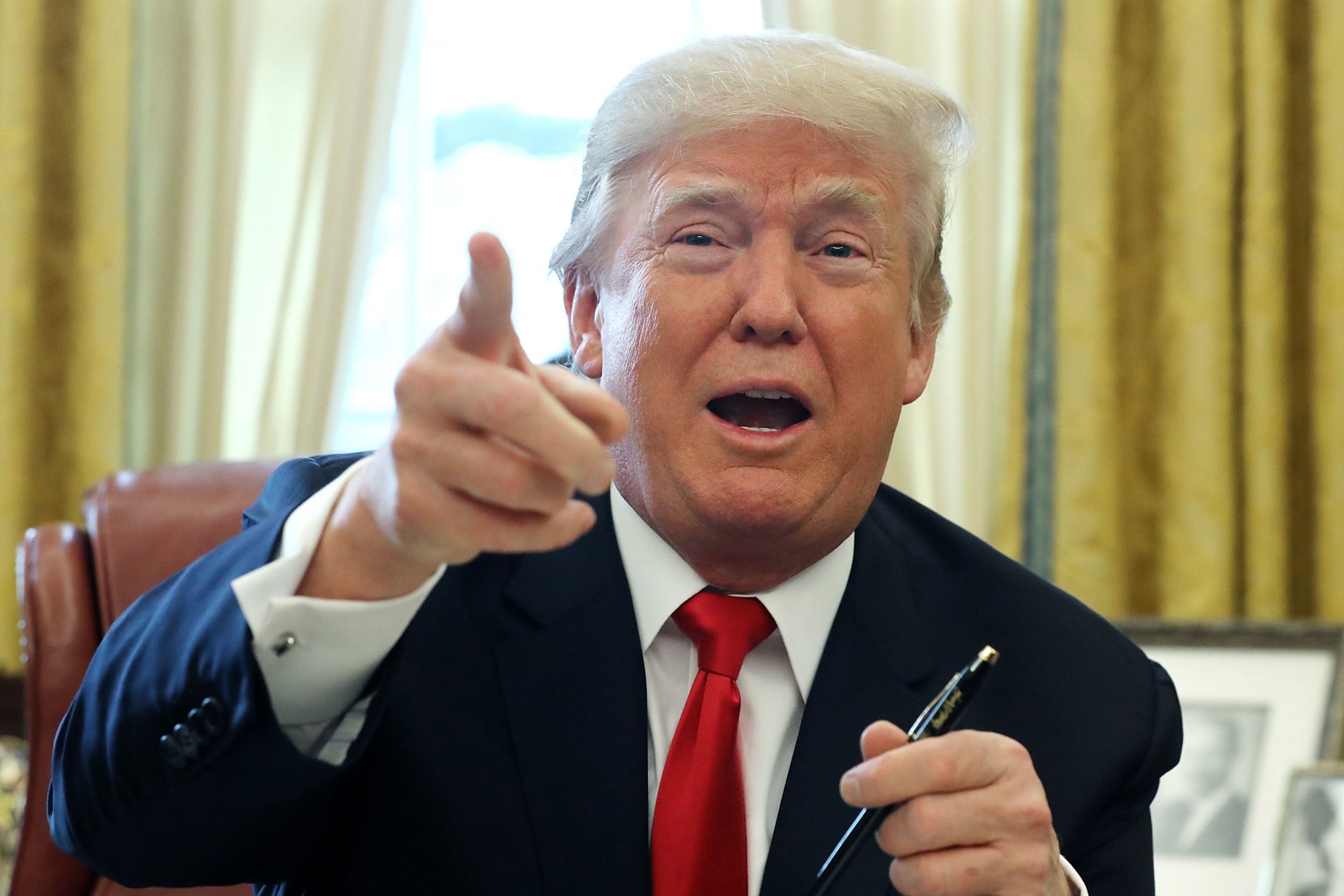 The United States has its very own modern-day Winston Churchill in current President Donald Trump, former Republican presidential candidate Mike Huckabee claimed on Tuesday.
Huckabee, the former Governor of Arkansas and father of White House Press Secretary Sarah Huckabee Sanders, said Britain's World War II icon and America's current leader are linked by their leadership skills as well as the disdain in which they were held by their contemporaries across the political spectrum.
Related: As Trump's Approval Rating Sinks, Obama and Biden Are Becoming More Popular
"Churchill was hated by his own party, opposition party, and press," Huckabee tweeted. "Feared by King as reckless, and despised for his bluntness. But unlike Neville Chamberlain, he didn't retreat. We had a Chamberlain for 8 yrs; in @realDonaldTrump we have a Churchill," Huckabee tweeted.
There are certainly similarities between the two men. Both captivated large audiences through their speeches, albeit in different ways. And they also offended many. Recently, Trump caused uproar by calling Senator Elizabeth Warren "Pocahontas" at an event honoring Native Americans. But, in his day, Churchill went a step further.
"I do not admit... that a great wrong has been done to the Red Indians of America, or the black people of Australia... by the fact that a stronger race, a higher grade race... has come in and taken its place," he said in 1937.
Such bluntness alienated many, even among supporters. Nearing the end of World War II, then British Prime Minister Churchill was fading with his own Tories.
"Never was a party so leaderless as the Conservative Party is today," one member of Churchill's party was quoted as saying in 1944.
Similarly, Trump has earned outspoken criticism from Republican Senators Bob Corker and Jeff Flake, among others.
But unlike Trump, Churchill also enjoyed great popularity in his era, hailed as a wartime hero for leading Britain to victory over Nazi Germany—a triumph currently on screen in the new biopic "Darkest Hour," with Gary Oldman portraying the cigar-chomping British Bulldog. In 2002, the British public voted Churchill the greatest Briton in history.
Trump, meanwhile, has been plagued by low approval ratings throughout his first 11 months in the White House. Indeed, polls this Christmas season were a lump of coal for the president, who has the lowest approval rating in history at this point in his first term.
And plenty of Twitter users were less than impressed with the comparison.
"Churchill served his country 55 years in parliament ... was present in 15 battles and received 14 medals of bravery. ... Totally same thing..." tweeted Kristian Tonning Riise, a Norwegian politician.
Trump, too, will be hoping that he differs from Churchill in at least one major way: Churchill was voted out after a single term in a Labour Party landslide after the war.