Trump Won the Popular Vote, Nearly Half His Voters, Republicans Falsely Believe: Poll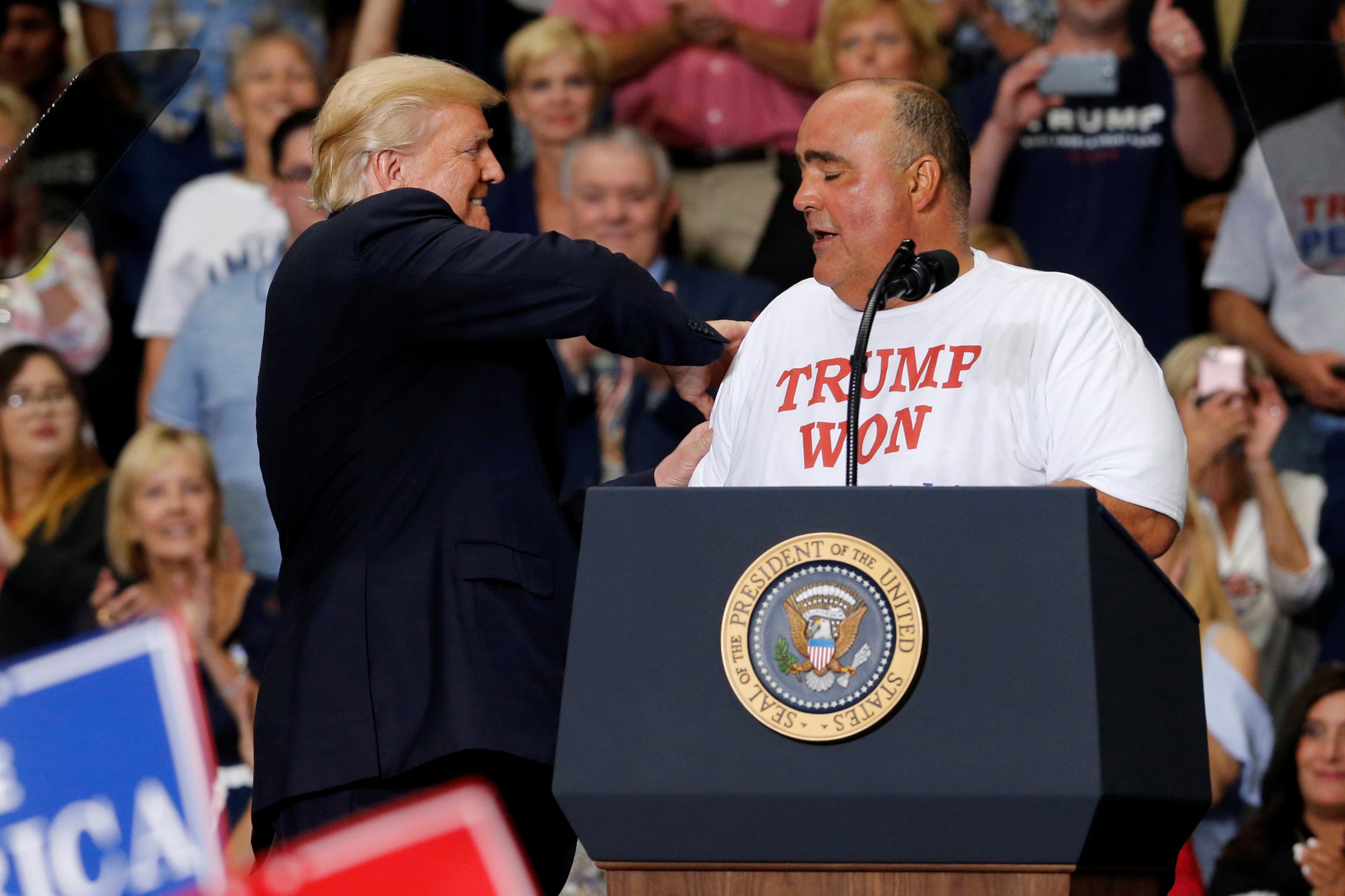 President Donald Trump has repeatedly cast doubt on the (true) assertion that Democratic nominee Hillary Clinton won the popular vote in the 2016 election.
Trump won in the Electoral College, of course, 306 electoral votes to Clinton's 232, but it has seemingly irked him that he lost in the popular vote. The Democratic nominee earned 48.2 percent of the vote to the former reality-TV star's 46.1 percent, which amounted to a margin of nearly 3 million total votes. Despite these facts, Trump has routinely claimed he won the popular vote.
"In addition to winning the Electoral College in a landslide, I won the popular vote if you deduct the millions of people who voted illegally," he tweeted in November, despite there being no evidence of any widespread fraud. Trump went as far as to repeat that falsehood in his first meeting with congressional leaders after taking office in January.
Trump has also set up a voter-fraud commission headed by Kris Kobach, the Kansas secretary of state whom the American Civil Liberties Union dubbed "the king of voter suppression." Kobach told MSNBC that he wasn't sure if you could count the vote tally as correct. "You know, we may never know the answer to that," he said.
And apparently the false claims about the popular vote are rubbing off on Trump voters and Republicans overall. Nearly half of Trump voters, 49 percent, said the GOP nominee won the popular vote, despite the fact that he earned nearly 3 million fewer votes than Clinton, a poll released Wednesday by Morning Consult/Politico found. Just 40 percent of Trump voters thought Clinton won the popular vote.
Meanwhile, for Republicans overall, 47 percent incorrectly believe Trump won the popular vote, while 42 percent believe Clinton won. Overall, 28 percent of voters said Trump won the popular vote, while 59 percent said Clinton.
The Morning Consult/Politico poll interviewed 3,981 registered voters online from July 20 through July 24. It had a margin of error of plus or minus 2 percentage points.