Trump Won't Endorse G-7 Statement, Slams Trudeau As 'Weak'
President Donald Trump has slammed Canadian Prime Minister Justin Trudeau as "dishonest and weak," using a tweet to retract his support for the G7 traditional joint communiqué.
Trump hit out at the "massive tariffs" being charged by Canada and said he would not endorse the communiqué that had been agreed at the summit and referenced "mutually beneficial trade and investment," CNN reported.
In a tweet sent shortly after leaving the summit it Charlevoix, Canada, Trump said on Saturday: "Based on Justin's false statements at his news conference, and the fact that Canada is charging massive Tariffs to our U.S. farmers, workers and companies, I have instructed our U.S. Reps not to endorse the Communique as we look at Tariffs on automobiles flooding the U.S. Market!."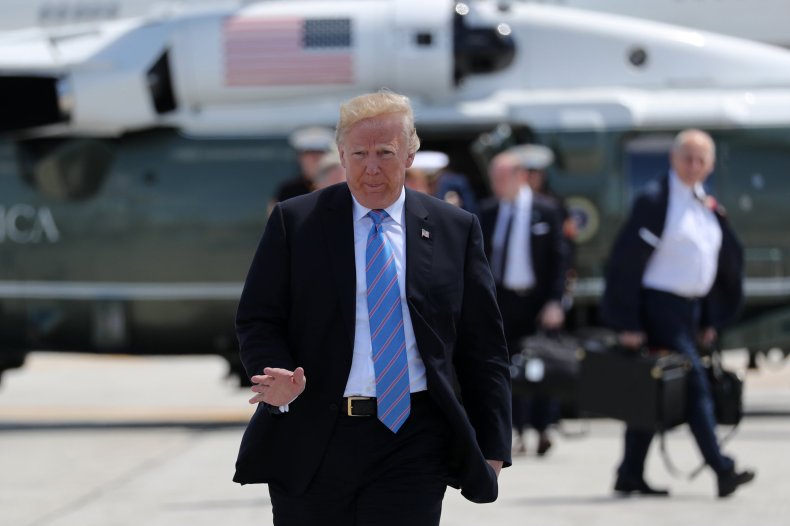 "PM Justin Trudeau of Canada acted so meek and mild during our @G7 meetings only to give a news conference after I left saying that, 'US Tariffs were kind of insulting' and he 'will not be pushed around.' Very dishonest & weak. Our Tariffs are in response to his of 270% on dairy!" he added.
The communiqué had been agreed by all countries participating in the G7 in spite of tensions over US tariffs on steel and aluminum imports, the BBC reported, with Trudeau commenting that all countries had signed on to the statement prior to Trump's comments.
But the president batted away rumors the summit had been rife with tensions between the U.S. and other nations, The Hill reported.
"The level of relationship is a 10. Angela [Merkel], Emmanuel [Macron], Justin [Trudeau]. I would say the relationship is a 10," he replied to a question by a CNN reporter about the reported tensions between the nations.
"The relationship that I've had is great, so you can tell that to your fake friends at CNN," he added.