Trump Won't Fire Mueller, Claims White House Lawyer, After President Slams Russia Probe
President Donald Trump's White House lawyer, Ty Cobb, said the president isn't planning to quash special counsel Robert Mueller's investigation of Russian election interference, even after another lawyer for the president said the probe should end.
"In response to media speculation and related questions being posed to the administration, the White House yet again confirms that the president is not considering or discussing the firing of the special counsel, Robert Mueller," Cobb said in a White House statement late Sunday.
Cobb's comments contradicted the position of Trump's personal attorney, John Dowd, who said Saturday that Mueller's investigation should be stopped. Dowd is defending Trump against the probe examining whether the president has obstructed justice and his campaign aided the Kremlin's interference.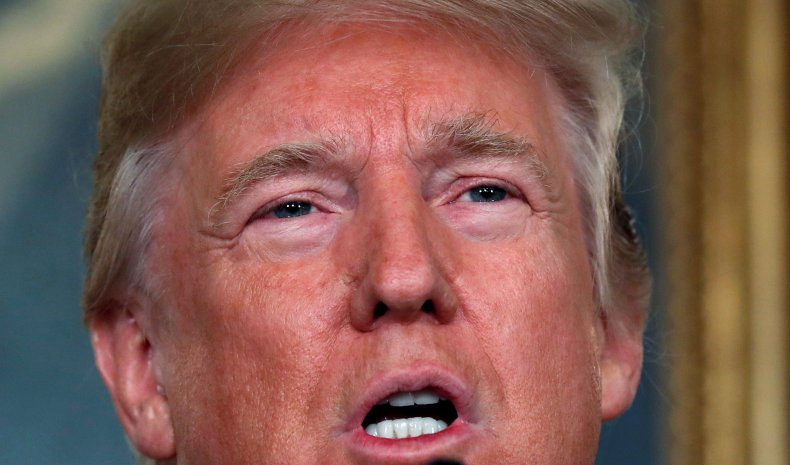 Muller's investigation is based in part on a January 2017 report compiled by the FBI, CIA and NSA that found Moscow mounted a misinformation campaign, hacked U.S. political parties and worked to tilt the election in Trump's favor. Multiple reports indicated that Trump's campaign has been under investigation for alleged involvement in the operation since spring 2016.
"I pray that Acting Attorney General Rosenstein will follow the brilliant and courageous example of the FBI Office of Professional Responsibility and Attorney General Jeff Sessions, and bring an end to alleged Russia collusion investigation manufactured by McCabe's boss, James Comey, based upon a fraudulent and corrupt dossier," Dowd said in a statement to The Daily Beast Saturday.
Read more: Trump wanted White House staff to sign nondisclosure agreements in his war on leaks
Dowd's comments followed the firing of former deputy FBI director Andrew McCabe on Friday, after he was accused of not being candid in an upcoming inspector general's report probing the agency's investigation of Hillary Clinton's handling of government emails. McCabe was also party to the FBI's investigation of the Trump campaign.
Trump has questioned the appointment of Mueller since last May, after the special counsel was established by Deputy Attorney General Rod Rosenstein following the president's firing of former FBI Director James Comey. Trump said during an NBC News interview just days after firing Comey that he did it over "this Russia thing."
Dowd called on Rosenstein, who is overseeing the Mueller investigation, to put an end to the whole investigation.
Following Dowd's statement, Trump tweeted: "The Mueller probe should never have been started in that there was no collusion and there was no crime. It was based on fraudulent activities and a Fake Dossier paid for by Crooked Hillary and the DNC, and improperly used in FISA COURT for surveillance of my campaign. WITCH HUNT!"
Trump has repeatedly called the investigation a politically motivated "hoax" perpetrated by Democrats. He and his supporters argue that Mueller's investigation hinges on the politically funded Steele dossier, compiled by a former British spy, that brought forward evidence alleging that the Trump campaign aided Russia. Trump also accused the Obama administration of illegally spying on members of his campaign.
Several former Trump campaign officials have been indicted by Mueller's team, including his former campaign chairman Paul Manafort and former National Security Advisor Michael Flynn. Last month, Mueller indicted 13 Russians on evidence that they were part of Moscow's misinformation campaign which sowed disunity among Americans.
On Sunday, Trump accused Mueller's investigation of including "13 hardened Democrats" and "crooked Hillary supporters." Trump said there were no Republicans on the investigation, yet Mueller is a Republican and was appointed FBI director by President George W. Bush in 2001.
Congressional Republicans warned Trump on Sunday not to move to shut down the special counsel's investigation. Republican Senator Lindsey Graham (R-S.C.) said that doing so "would be the beginning of the end of his presidency."
House Intelligence Committee member Rep. Trey Gowdy (R-S.C.) told Fox News Sunday that Mueller should be allowed to complete his investigation. Gowdy's advice to the president was, "If the allegations are colluding with the Russians, and there's no evidence of that, and you are innocent of that, act like it."