Americans Want Trump to Work With Biden Transition Team on COVID-19 Crisis: Poll
President-elect Joe Biden has worked unperturbed on building a team to facilitate his move to the White House despite President Donald Trump's refusal to concede—and polling indicates Americans want it to be involved in the response to the ongoing COVID-19 crisis.
Biden launched a transition team shortly after networks called the election in his favor and has been naming staff who will take up senior roles in his inner circle in recent days.
However, his transition has been hampered due to sign off having not been given on federal resources to facilitate this move—amid Trump's ongoing pushback against the vote's outcome.
While Trump has pushed against the validity of Biden's success, insisting the election was rigged against him with unsubstantiated claims of widespread fraud and irregularities, polling has indicated that Americans would like to see his team begin to be able to have involvement in dealing with the coronavirus pandemic.
YouGov polled 7,245 U.S. adults on November 17 and asked: "Thinking about the COVID-19 response in the US, which of the following do you think would be more effective?"
The options were "the Trump administration continues to coordinate the public health response without input from the Biden team" or "the Trump administration works with the Biden team to coordinate the public health response."
Of all those asked, 55 percent said they would favor the latter course of action of Biden's team working with the Trump administration.
Around half that, 28 percent, said they would prefer the Trump administration carry on with no such input while 17 percent said they did not know which they felt would be more effective.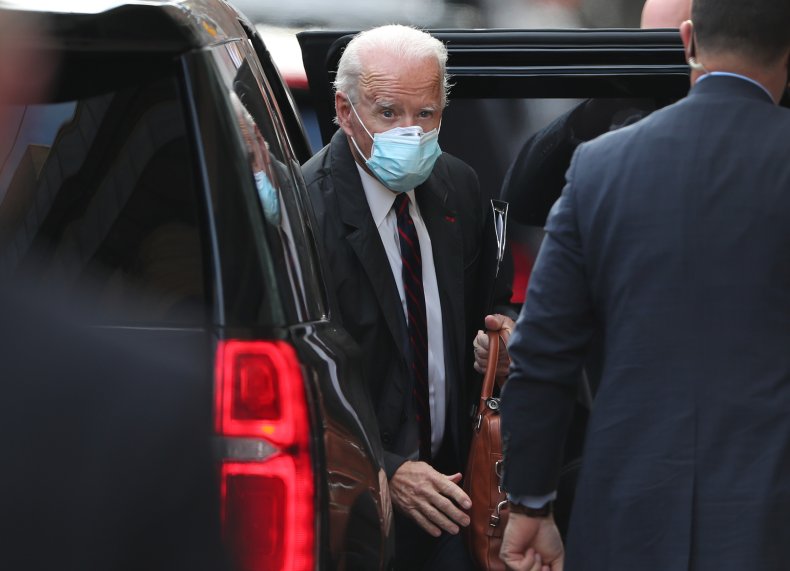 There was a clear partisan split in responses, with 77 percent of Democrats favoring Biden's team be involved while only 21 percent of Republicans wanted to see this. However, for those identifying as independents, their responses reflected the overall numbers—with 55 percent wanting Biden's team involved and 28 percent not.
Biden has weighed in on the debate surrounding the response to COVID-19 in recent days, urging Americans to wear face masks and to observe social distancing as he spoke of "shared responsibility and shared action."
"I promise you, from the moment I am sworn in on January 20, I will do everything in my power to lead this unified national effort," he said in recent remarks.
In previous remarks upon detailing his COVID-19 advisory board, Biden said: "Dealing with the coronavirus pandemic is one of the most important battles our administration will face, and I will be informed by science and by experts."
Newsweek has contacted the White House and the Biden transition team for comment.
The number of confirmed COVID-19 cases in the U.S. throughout the pandemic has surpassed 11 million, according to Johns Hopkins University figures.
The below graphic, from Statista, shows the number of confirmed COVID-19 cases in different nations as of November 16.