Trump Administration Worked to Make 'Putin Pal Even Richer," CNN Political Analyst Alleges
CNN's senior political analyst John Avlon alleged that the administration of President Donald Trump worked to make a "pal" of Russian President Vladimir Putin "even richer" through sanctions relief, citing a new report.
Speaking during his "Reality Check" segment on Wednesday, Avlon, referencing reporting by The New York Times, detailed how Trump's Treasury Department led by Steve Mnuchin falsely claimed that sanctions would be eased on Russian oligarch Oleg Deripaska in exchange for hefty concessions and reducing his stakes in his companies. In reality, a confidential document signed by both sides reveals that Deripaska would be freed "from hundreds of millions of dollars in debt while leaving him and his allies with majority ownership of his most important company," Avlon explained.
"The Treasury Department seems to be doing its damnedest to help a Russian oligarch by relieving sanctions, hiding the evidence and duping the Senate in the process," the analyst alleged. Avlon pointed out that following the deal, Deripaska's company's shares "skyrocketed," making the "Putin pal even richer."
Calling the story "stunning," Avlon said: "After all the focus on Russian sanctions ...they think they could get away with a secret deal."
Last month, the Trump administration announced it would remove sanctions targeting three companies controlled by Deripaska. Mnuchin said that an agreement had been reached "to significantly diminish Deripaska's ownership and sever his control," justifying the sanctions relief. The move was defended as being tough on Russia, but a document reviewed and reported by the Times shows that the prominent Russian oligarch actually appeared to profit from the agreement.
The document "shows that the sanctions relief deal will allow Mr. Deripaska to wipe out potentially hundreds of millions of dollars in debt by transferring some of his shares to VTB, a Russian government-owned bank under limited United States sanctions that had lent him large sums of money," the Times reported. "The confidential document, titled 'Terms of Removal,' also shows that the agreement would leave allies of Mr. Deripaska and the Kremlin with significant stakes in his companies," it continued.
As Avlon pointed out, a number of Republicans joined with the Democrats attempts to block the sanctions relief. But inevitably, Senate Majority Leader Mitch McConnell was able to ensure that the Trump administration's plan moved forward.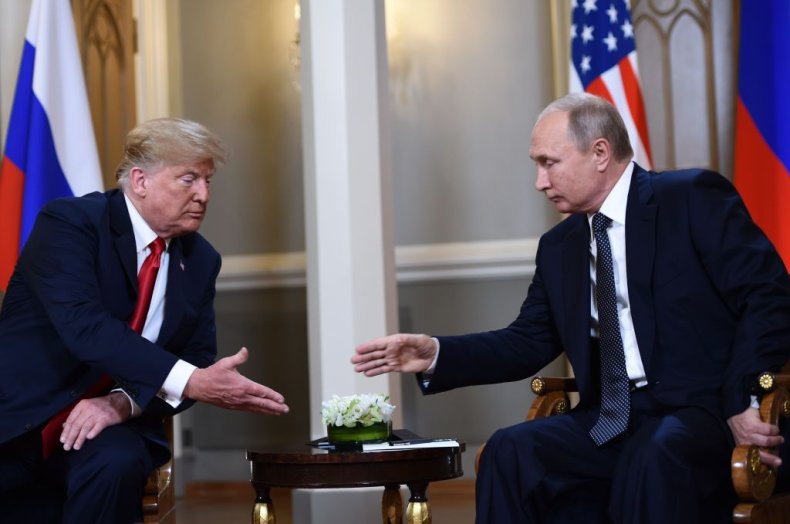 "The Treasury Department is standing behind the deal, but why would they concoct it in the first place?" Avlon asked. "Is this just another example of Trump officials being useful idiots for Putin, or something a little more sinister?" He then pointed out that "either way," the administration has been caught lying to the Senate about the terms of the agreement.
Meanwhile, Robert Mueller's special investigation into allegations that Trump's 2016 presidential campaign colluded with Russia is ongoing. Thus far, the probe has led to indictments or guilty pleas from five of Trump's former advisers, 26 Russian nationals and three Russian companies. The president's former campaign chairman, Paul Manafort, also allegedly lied to the FBI about sharing confidential polling data with an associate linked to Russian intelligence during the election, according to court filings.