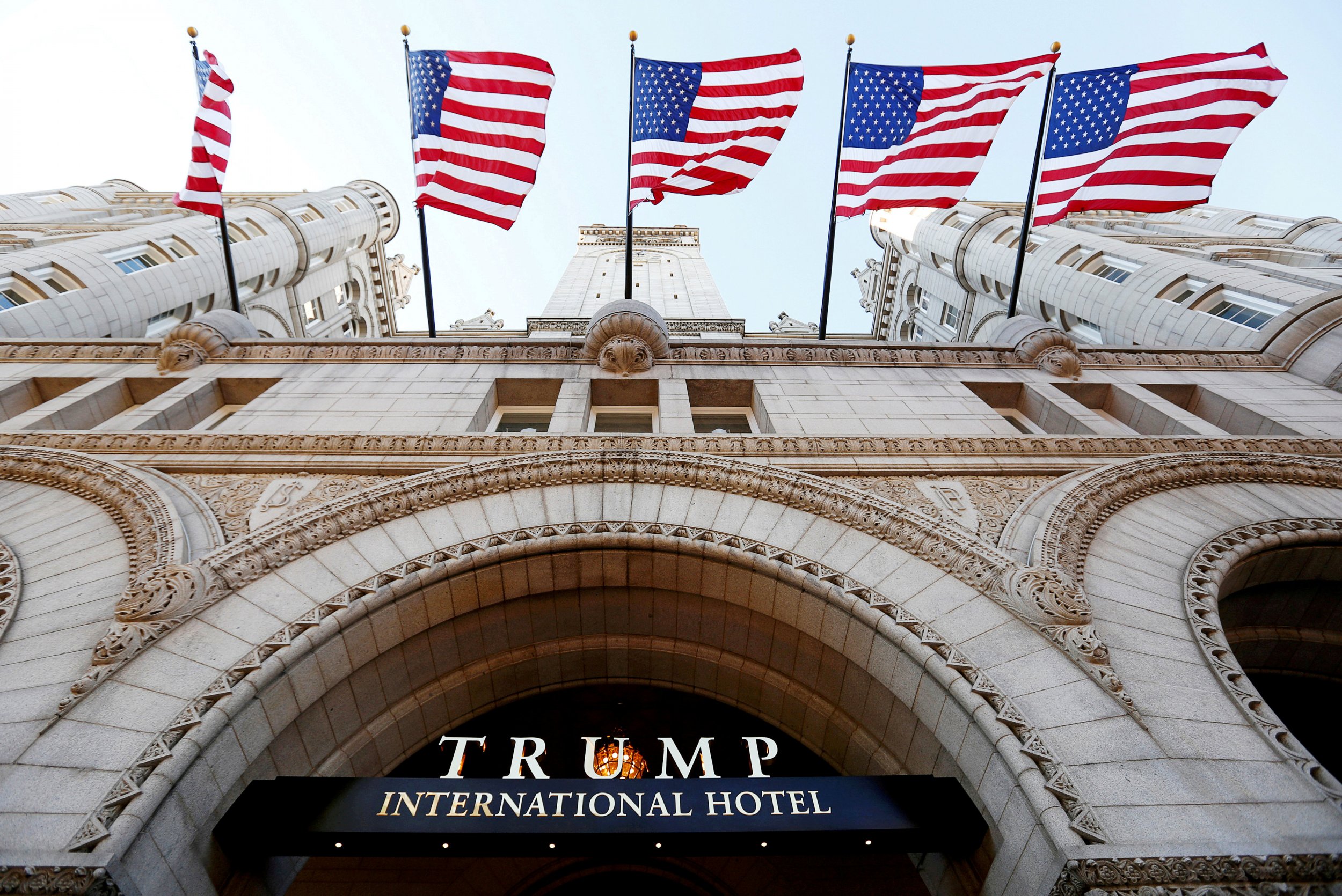 Donald Trump won the working class vote to help him become president and now his hotel company will attempt to capture the working class wallet. In the first project the Trump Organization has announced since Trump entered the White House, it will launch a budget line of hotels called American Idea.
Related: Donald Trump Urged to Disclose Foreign Business Ties after Newsweek Story on Trump Organization
Previously exclusively associated with luxury accommodations in upscale urban areas, the organization unveiled Monday a range of three-star properties that will debut with three hotels in small towns in the Mississippi Delta. In the 2016 election, Trump beat Hillary Clinton in the state by more than 18 percentage points.
While Trump handed over control of the Trump Organization to his sons Eric and Donald Jr. upon becoming president, he remains financially invested, leading to fierce criticism from ethics experts. Donald Trump Jr. said the inspiration for the new hotel chain came directly from the 2016 campaign.
"Eric and I got a great crash course in America over the last two years," Donald Trump Jr. said at an announcement of the new project Monday, according to The Washington Post. "We saw so many places and so many towns and heard so many stories that were so touching. People that were so excited about the prospect of this country and Americana in general."
"We started talking, Eric and I, as brothers, and saying, 'You know what, there's something here, there's a market here that we've been missing our entire lives by focusing only on the high end.'"
On the same day, the Trump Organization announced that the first property of its four-star hotel line, Scion, will also open in Mississippi.
Trump Jr. insisted, though, that the idea has "nothing to do with politics." Eric Danziger, the chief executive of the Trump Organization's hotels division, said that "many hundreds" of budget hotels could be built in both red and blue counties and states previously excluded by Trump's luxury brand.
"There are plenty of people who desire different levels of products," he said. "We have three [brands] currently. What I would never want to do is cannibalize from each other. That's not helpful, I think, so, we, we're very careful about the segment, as most people are."
Both Trump sons insisted that the hotels, which will involve a partnership with local family-owned chain Chawla Hotels, would not feature the Trump name. They will, however, very much share the "America First" patriotic message the president has continued to preach. Artifacts of a bygone era of Americana will be dotted throughout the properties, including an old Coca-Cola machine in the lobby and American-made toiletries in the bathrooms.