Are Trump Immigration Officials Targeting Latinos in Texas After Hurricane Harvey?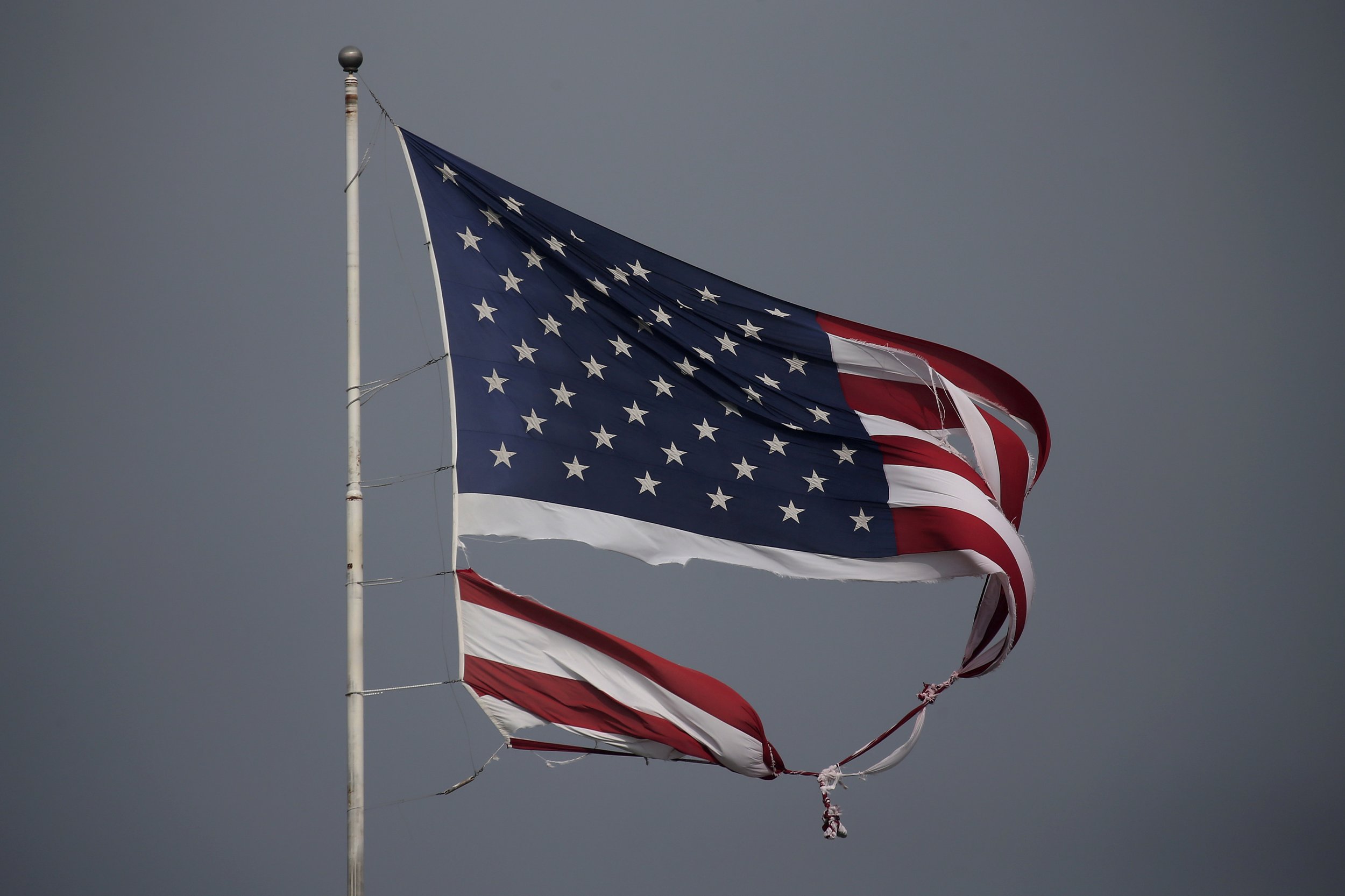 Texas's large Latino community is looking on with concern after 200 government immigration agents were deployed to assist with search and rescue efforts following Hurricane Harvey this week.
"I worry that the immigration enforcement agents are going to increase the fear and have a chilling effect on people seeking help," said Efrén Olivares, a lawyer for the Texas Civil Rights Project.
In the wake of the catastrophic storm, Houston's mayor, Sylvester Turner, came out to dispel rumors Monday that undocumented immigrants would be rounded up or asked about their immigration status at hurricane shelters.
"If someone comes and they require help and then for some reason [someone] tries to deport them, I will represent them myself," said Turner, an attorney.
"There were rumors that if people called to be rescued from flooded houses, they would be asked their immigration status," said Olivares, whose nonprofit takes up human rights cases like those of undocumented immigrants. "People were afraid, so the chief of police, the mayor, the sheriff said no one is going to ask you, you're free to reach out regardless of your immigration status."
Those messages are being overshadowed, he said, by an announcement Wednesday that U.S. Immigration and Customs Enforcement (ICE) has deployed hundreds of immigration enforcement agents to "provide security for search and rescue teams" and "assist with search and rescue operations in Southeast Texas in response to Hurricane Harvey."
Related: Hurricane Harvey could cost $190 billion, topping Hurricane Katrina
"Having ICE agents there, while I understand the need for additional personnel and more people helping out," it could stop some from seeking help, Olivares said. "There's a shortage of nurses at a couple of the shelters. You need medical personnel to assist right now, not immigration enforcement agents."
Houston has the third highest concentration of undocumented immigrants in the U.S., behind New York City and Los Angeles, according to recent Pew Research Center numbers. Nearly 600,000 undocumented immigrants live in the region.
Many of them are also on edge after ICE warned of "disturbing reports that people impersonating" ICE officials were "knocking on doors in the Houston area telling residents to evacuate," Olivares said. The aim of the scam, ICE said, is to "rob the empty homes."
This week NPR interviewed an undocumented immigrant in Houston, identified only as Arnulfo, who said he is afraid of going to the store for supplies or calling for rescue because he worries he will be arrested and deported back to San Luis Potosí, Mexico.
The storm comes amid a heightened federal government crackdown on illegal immigration under the Trump administration. Pending a new lawsuit, a federal judge in San Antonio on Thursday temporarily blocked a new Texas law that would allow any police officer to check the immigration status of people who are detained.
The same day, the Department of Justice announced that ICE's Homeland Security Investigations (HSI) special agent in charge, Mark Dawson, will be part of a team fighting illegal activity during Hurricane Harvey.
"Rest assured that HSI will, in coordination with our fellow law enforcement partners, bring its investigative resources to bear to stop those that would seek to take advantage of this situation for their personal and illegal gain," the Justice Department said in a statement.
In its announcement that it is deploying agents to Texas to help in the storm's aftermath, ICE insisted that its immigration agents are not there to conduct "immigration enforcement operations" at evacuation sites, shelters or food banks.
But their very presence, Olivares said, leads to "situations like what's going on in Houston, where people are afraid to seek help because they think they might be deported."
"Instead of focusing on the real, urgent public safety needs and the emergency," he said, "they're still focusing on immigration enforcement, apparently."