Trump Is Just As Bad As Bush: Both Presidents Waited 13 Days To Visit Hurricane Sites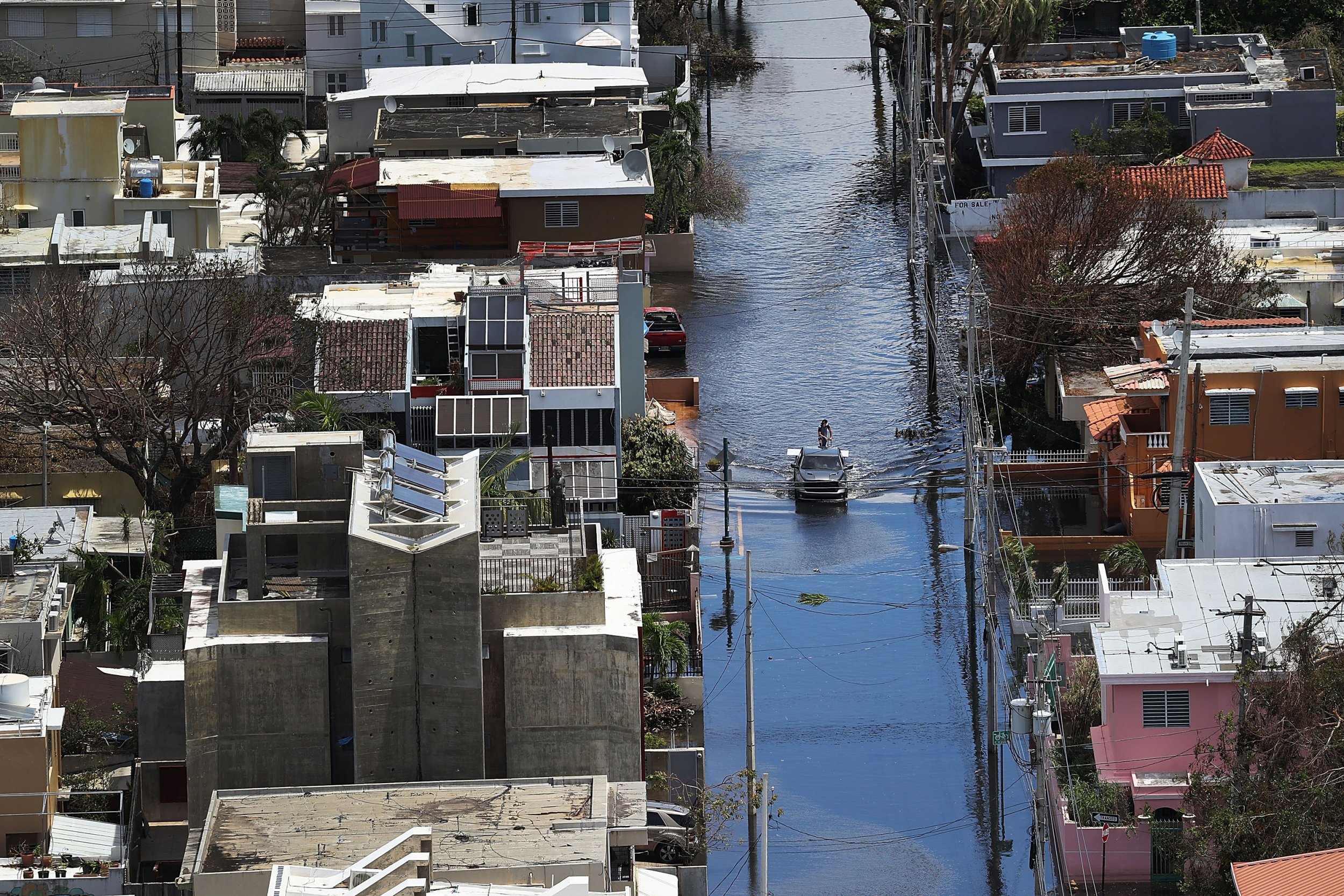 President Donald Trump's delayed response to Hurricane Maria in Puerto Rico is looking a lot like George W. Bush's reaction to Hurricane Katrina that many believe sunk his presidency.
Trump on Tuesday finally announced a scheduled trip to Puerto Rico – 13 days after Maria devastated the U.S. territory.
It took Bush 13 days to visit New Orleans after Katrina made landfall on the Gulf Coast. At the time, White House aides said Bush didn't want to cause disruptions in rescue and recovery efforts by diverting security and communications to himself, a similar argument made by Trump this week.
Both leaders drew criticism for being preoccupied while people lost their lives and life belongings.
When Katrina made landfall in 2005, Bush had been on vacation at his ranch in Crawford, Texas, for 27 days, and left for Washington two days later. Bush had the Air Force One fly over part of the ravaged area on the way back and photographers took pictures of him looking out the window – an image that suggested to some that Bush was out of touch with the tragedy below.
Meanwhile, Trump in the days after the strongest hurricane to make landfall in the U.S. in 80 years engaged in a feud with the NFL over pro football players kneeling during the National Anthem. Trump over the weekend sent out 29 public blasts on his battle sports leagues and about the latest health care debate, but none about Puerto Rico.
Trump tweeted about Puerto Rico for the first time in five days on Monday night, and on Tuesday amended his previous disaster declaration by committing the federal government to pay for 100 percent of debris removal and emergency protective measures, meaning the island no longer needs to split costs with the Federal Emergency Management Agency.
His efforts come only after five past presidents on Monday expanded a relief effort to include the island of 3.5 million Americans.
A Washington Post-ABC News survey found that Bush's response to Katrina plummeted his job approval rating in September 2005 to 42 percent, the lowest of his presidency until that point, and that 57 percent disapproved of his performance.
Trump's approval rating rose in recent weeks prior to Hurricane Maria, but he still remained the least popular president in history.