Trump Is the Worst President Ever, According to a House Intelligence Committee Member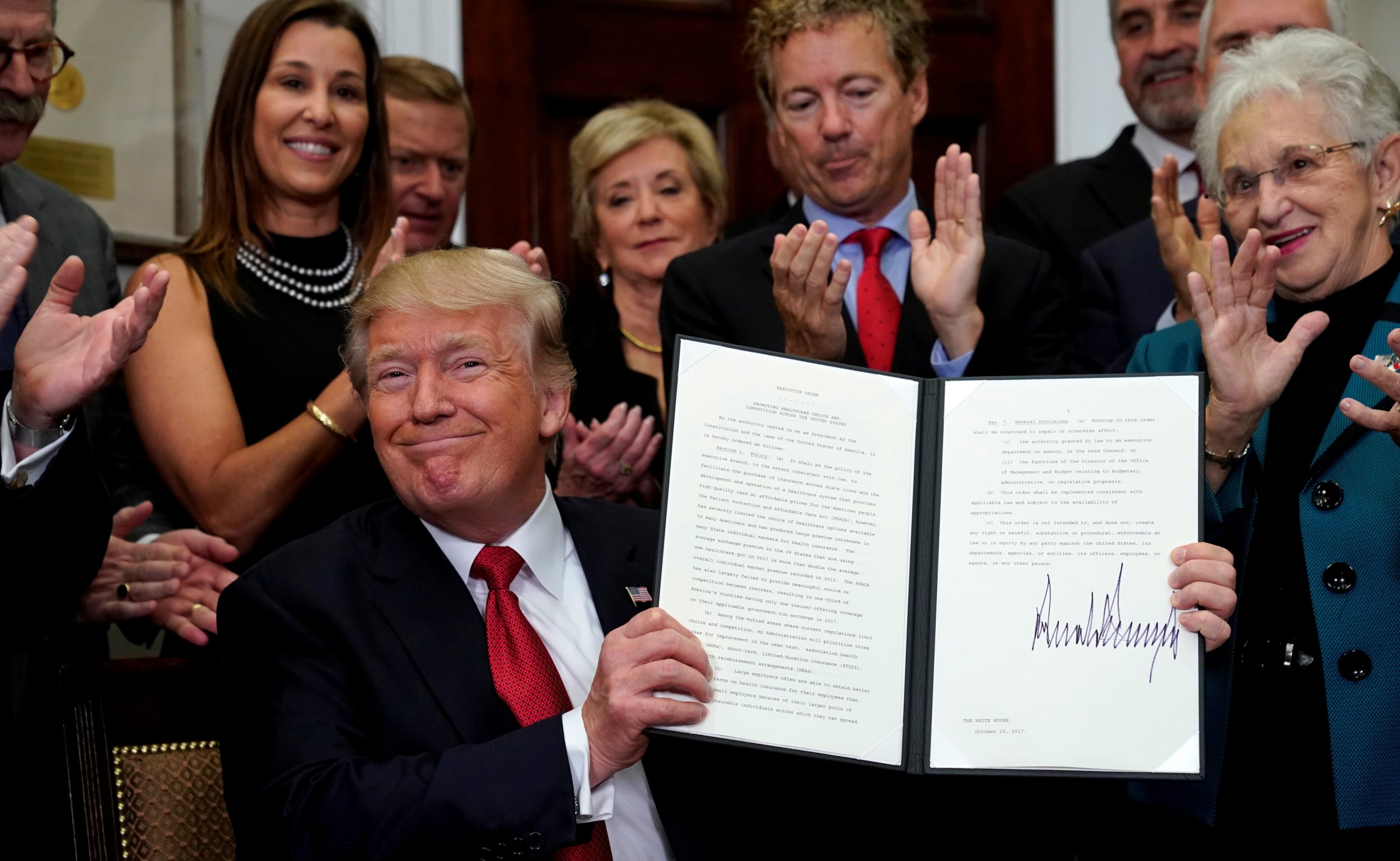 President Donald Trump is the worst executive branch leader the United States has seen in a very long time, according to the ranking Democrat on the House Intelligence Committee.
Representative Adam Schiff, a longtime opponent of Trump's policies, made that claim Friday morning, after the president touted his executive order targeted at health care costs.
According to Schiff, Trump's decision was only the most recent example of his lack of fitness for the job.
"Latest reason why President Trump is the worst president in modern history: Deliberately undermining people's health care out of spite," Schiff tweeted.
The administration said the executive order would help make the health care marketplace more competitive and allow Americans access to large group coverage, according to CNN. Critics say it would limit benefits and push more costs onto sicker people, like those with pre-existing conditions, and potentially destabilize the marketplace.
"Today's executive order will allow health insurance plans that cover fewer benefits and offer fewer consumer protections," Tom Nickels, executive vice president of the American Hospital Association, said in a statement. "In addition, these provisions could destabilize the individual and small group markets, leaving millions of Americans who need comprehensive coverage to manage chronic and other pre-existing conditions, as well as protection against unforeseen illness and injury, without affordable options."
The Trump executive order follows the Republican-led Congress's failure to push through Obamacare repeal-and-replace efforts, much to Trump's anger and dismay.
The first-term president has heard many other complaints about his job performance throughout his nearly 10 months in office. Trump's approval ratings have spiraled to historic lows, with an average of 37.9 approving, compared to 56 percent who disapprove of his work in the White House, according to FiveThirtyEight's latest tabulations.
Trump has drawn negative reactions to his angry tweets and responses to major incidents, like the violence in Charlottesville, Virginia, in August, and has seen his legislative agenda stall completely.
In addition to the congressional failure on health care, immigration reform, Trump's key campaign pledge, has gone nowhere in the House and Senate. On another front, he was expected Friday to announce he would not certify the Iran nuclear deal, another campaign promise. That decision would put Congress in charge of passing new sanctions on Iran—or, if the battles on health care and immigration are any indication, not doing so.