Trump Would Arrest 'Every Journalist He Didn't Like' if He Could Get Away With it, Says MSNBC Host
MSNBC host Joe Scarborough argued that President Donald Trump would target the media and journalists with arrests and jail time if he could get away with it.
Scarborough, who previously served as a Republican in Congress but now identifies as an independent, made the remark during a segment on his MSNBC show Morning Joe Wednesday. The comment came as he discussed and criticized Trump for suggesting that Army Lt. Col. Alex Vindman should be punished by the Pentagon for testifying during the impeachment inquiry in the House of Representatives late last year.
"Donald Trump has to be shown there are boundaries," said Scarborough, who regularly criticizes Trump and his administration on his show.
"Our constitutional republic, literally, and the institutions in it, literally, are being challenged every single day by this would-be dictator," he warned.
"Would Donald Trump not do whatever he could do if he could get away with it? Seriously. If he could arrest every journalist he didn't like, if he could arrest us tomorrow ... If you say he wouldn't, you're just lying to yourself," the host said.
Many have raised concerns after Trump moved last week to remove a series of administration officials who had testified during the House impeachment hearings. Vindman had served on the White House national security council and was due to be reassigned back to the Pentagon in May. But he was escorted out of the White House on Friday. His twin brother, who did not testify or make public statements about the president's impeachment, was also reassigned from his White House role.
Speaking to reporters on Tuesday, Trump suggested that the Pentagon should punish Vindman for his testimony.
"That's going to be up to the military, we'll have to see, but if you look at what happened, they're going to certainly, I would imagine, take a look at that," he said. The president added that "the military can handle him."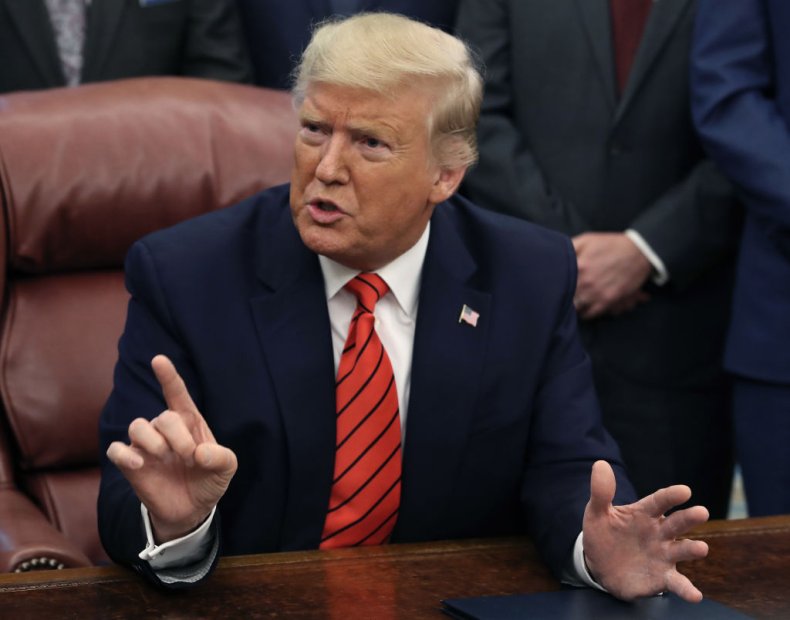 Vindman's attorney David Pressman told reporters Friday: "There is no question in the mind of any American why this man's job is over, why this country now has one less soldier serving it at the White House."
Trump's senior counselor Kellyanne Conway and a spokesperson for the army have both said that Vindman's twin brother was simply reassigned, suggesting that his removal from the White House had nothing to do with the impeachment inquiry. U.S. Army Secretary Ryan McCarthy also told Cheddar on Friday that Vindman would be taking on greater responsibilities in his Army role moving forward, albeit away from the White House.
As Scarborough noted in his Wednesday remarks, Trump has long shown a disdain for the media, regularly referring to journalists and unfavorable coverage as "fake news." He has repeatedly labeled the media "the enemy of the people." Meanwhile, Trump has regularly voiced admiration for authoritarian leaders–such as Russian President Vladimir Putin and Turkish President Recep Tayyip Erdoğan–whose governments jail journalists and dissidents.
The New York Times reported in August that conservative operatives connected to the White House have compiled dossiers on hundreds of journalists. These included potentially embarrassing social media posts and public statements that could be used against the media figures if their reporting was critical of Trump. The group was already known to have used their dossier to target journalists at CNN, The Times and The Washington Post.
Survey data by the Pew Research Center from December showed that Republicans who strongly approve of Trump widely believed that journalists were not credible. A full 85 percent said that journalists have "low" ethical standards, while 40 percent of those said the standards were "very low."
This article has been updated with additional background information.