Trump Would've Won Election if Americans Knew Pandemic Was 'Almost Over': Gingrich
While most prominent Republicans have recognized Joe Biden as the nation's president-elect, Newt Gingrich remains one conservative figure who refuses to acknowledge his win. The former House Speaker and ally to President Donald Trump, who served as a consultant to the sitting president's 2016 campaign, explained why he continues to back unfounded election fraud allegations in a Washington Times opinion piece published Monday.
The piece, titled "Why I will not accept Joe Biden as president," criticizes Democratic leaders, frames social media companies' crackdowns on unsubstantiated voter fraud claims as censorship, and accuses elections officials of improperly tabulating mail ballots cast in swing states last month. It also suggests the COVID-19 pandemic "was almost over" and argued that Trump might not have lost "if Americans had known" ahead of Election Day.
"The entire elite liberal media lied about the timeline of the COVID-19 vaccine. They blamed President Trump for the global pandemic even as he did literally everything top scientists instructed," Gingrich wrote. "In multiple debates, the moderators outright stated that he was lying about the U.S. having a vaccine before the end of the year (note Vice President Mike Pence received it this week). If Americans had known the pandemic was almost over, that too was likely the difference in the election."
The U.S. has diagnosed upwards of 18 million COVID-19 cases as of Tuesday, according to data from Johns Hopkins University. Roughly half of those infections were confirmed after Halloween. As positive tests skyrocketed, hospital systems across the country approached or reached their maximum patient capacities, and the national fatality toll climbed rapidly. More than 320,500 people have now died from COVID-19 in the U.S. since the pandemic began, and at least 20,000 passed away since December 15.
Outbreaks across the country led state leaders to reimplement virus mitigation measures in recent weeks, hoping to slow further spread with the onset of colder weather. Trump faced widespread backlash for what many perceived to be a careless, and therefore dangerous, attitude about risk reduction throughout the pandemic. He insisted a vaccine to protect against COVID-19 would become available in time for Election Day, and then by the end of the year.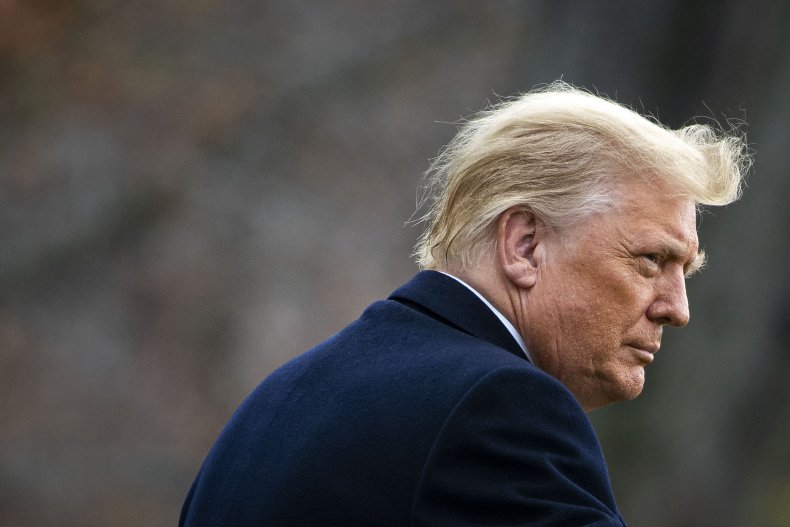 States are currently distributing the first rounds of COVID-19 vaccines to high-risk groups, including certain health-care workers and residents of long-term care facilities. Top public health officials estimate members of the general population could begin to receive vaccines next spring.
Newsweek reached out to Gingrich for further comment but did not receive a reply in time for publication.