Why Donald Trump Is Wrong to Link Britain's Crime Rise to 'Radical Islamic Terror'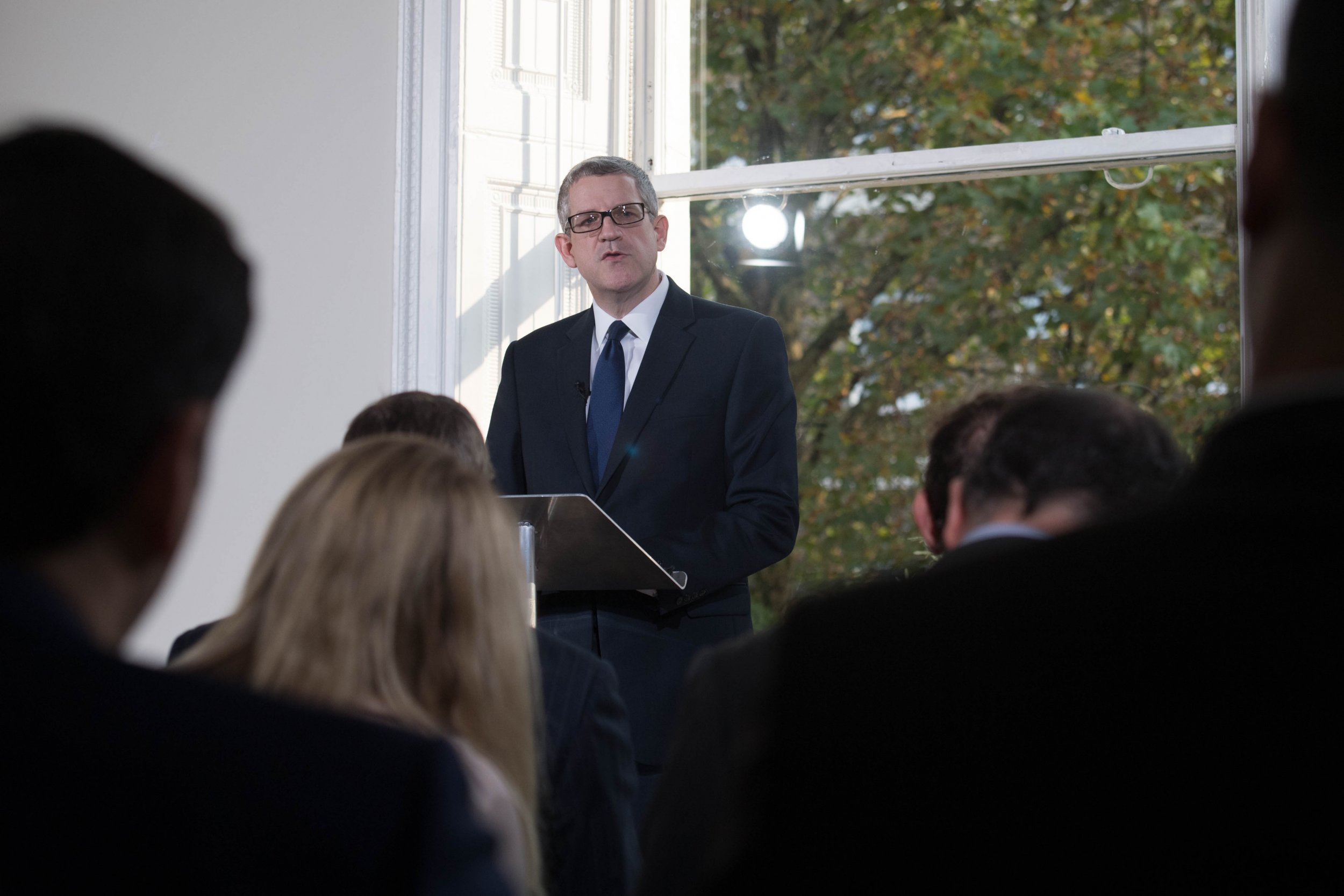 President Donald Trump tweeted on Friday about new figures on crime levels in Britain, citing an unnamed report and linking the rise to radical Islamist extremism.
He implied that rising crime levels in the U.K. were linked to extremism and used his tweet to make a point about security in America, saying that the figures were "not good" and that "we must keep America safe" from jihadis.
Though he does not cite his source for the figure, Britain's Office of National Statistics (ONS) released new data Thursday showing a 13 percent increase in the number of crimes in the country compared with the previous year. The figure had increased from 4.6 million to more than 5 million in the 12 months up to June, the highest level for a decade.
However, the source of the president's quote is unclear, and his implication about extremism being the cause of the rise is not supported by the data.
The increase was driven by violent knife and gun crimes on Britain's streets, not extremist-related activity. More than 36,000 crimes committed in Britain last year involved bladed weapons; more than 200 people were stabbed to death in England and Wales.
Britain's Home Office would not comment on Trump's tweet when contacted by Newsweek. But both its statement on Thursday and the ONS's press release did not mention the words "radical Islamic terror," nor that extremist-related activity had caused the increase.
"Today's figures suggest that the police are dealing with a growing volume of crime. While improvements made by police forces in recording crime are still a factor in the increase, we judge that there have been genuine increases in crime—particularly in some of the low-incidence but more harmful categories," said John Flatley, crime statistician at the ONS.
The release alluded to homicides with the use of guns and knives as the main driver of the increase. Knife crime increased by 26 percent in the latest data, while firearm offenses rose 27 percent. Theft also rose 11 percent.
The ONS report refers to "terror" in relation to attacks in London and Manchester, noting that the increase in what they classify as "attempted murder offenses" rose by 59 percent due to these events.
Trump's comments came a day after the chief of Britain's MI5 domestic security service warned that the threat of radical Islamist attacks in Britain was at its "highest tempo" in his three-decade-long career. Britain has suffered four attacks claimed by the Islamic State militant group (ISIS) since the beginning of 2017.
These were a car-ramming attack on Westminster Bridge in March, a suicide bomb blast at an Ariana Grande Manchester concert in May, a van-ramming and knife attack at London Bridge in June and a partial explosion on a subway train in west London in September.
The attacks killed 35 people and wounded dozens more. In another extremist attack, a man ran down Muslims outside a mosque in north London in June, killing one. The threat level in Britain remains at "severe," meaning an attack is likely.
Britons took to Twitter to vent their anger at Trump for using the controversial term "radical Islamic terrorism" and claiming a link with rising crime without citing evidence.
"Reminder: More people died in the Las Vegas shooting than in UK terror attacks this decade," tweeted one user.
Another wrote: "Can you please stick out of our business with such divisiveness? You clearly don't understand difference between causation and correlation."