Trump Is Wrong, Puerto Rico Still Needs Help: 12 Pictures That Show Devastation Weeks After Hurricane Maria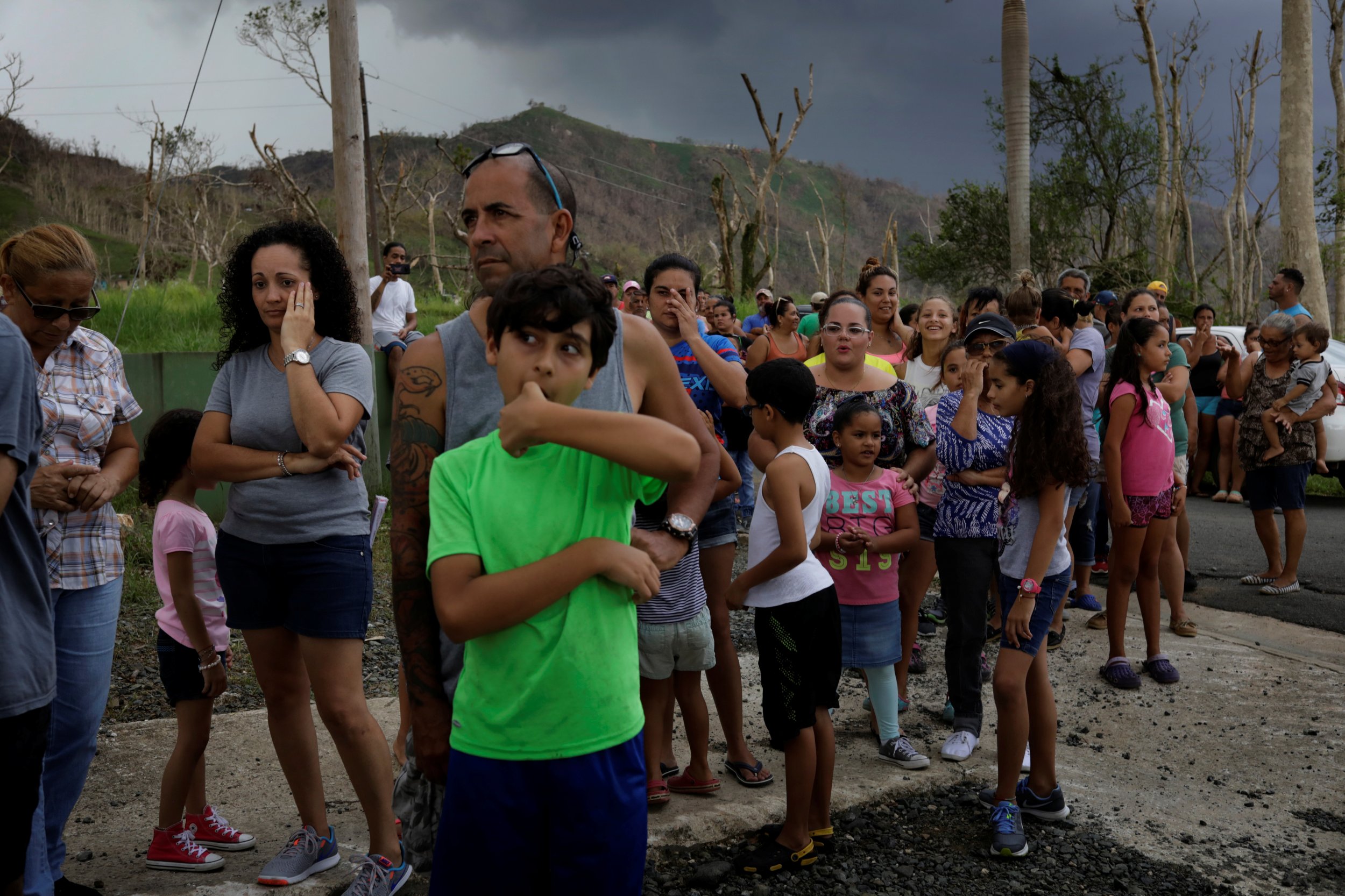 Despite what President Donald Trump says, Puerto Ricans still need all the help they can get.
Trump was criticized last week for suggesting it's time for FEMA and other federal resouces to be pulled out of the devastated U.S. territory, but the island of 3.4 million American citizens is still devastated. And 62 percent of mainland Americans feel that we're not doing enough to help, according to the Kaiser Family Foundation.
"HELP US. WITHOUT ROBUST AND CONSISTENT HELP, WE WILL DIE," San Juan Mayor Carmen Yulin Cruz told Trump after his tweet.
Here are 12 photos from this week that show in vivid color how wrong the president is: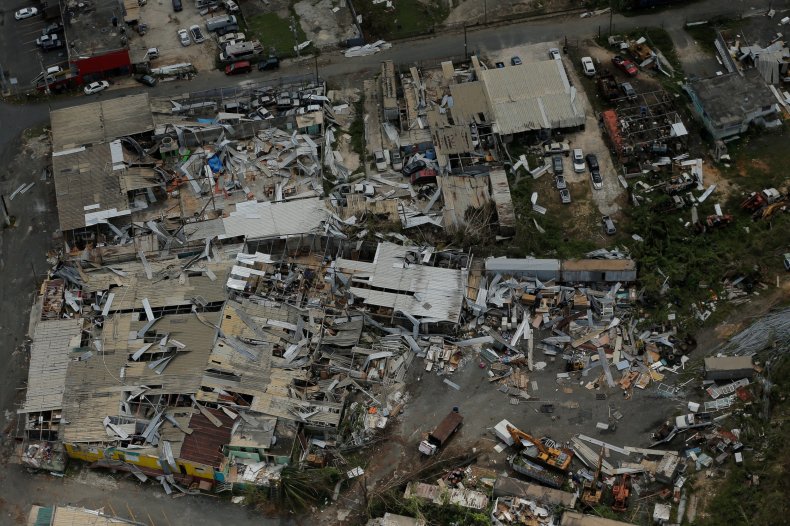 The storm destroyed homes, crops and stores, and left the island without power and basic necessities. The shot above shows some of the buildings in San Juan, Puerto Rico, after the hurricane ripped through the island.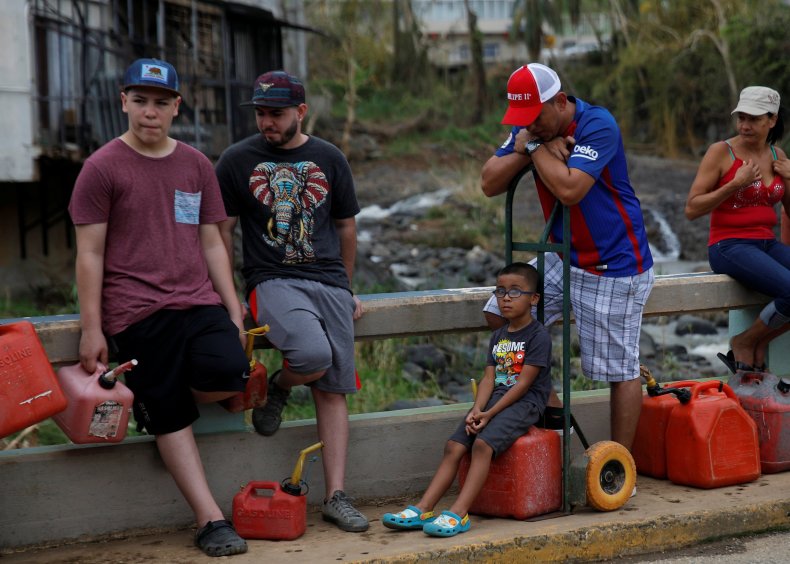 People wait in long lines for fuel donated by the Fuel Relief Fund right outside San Juan.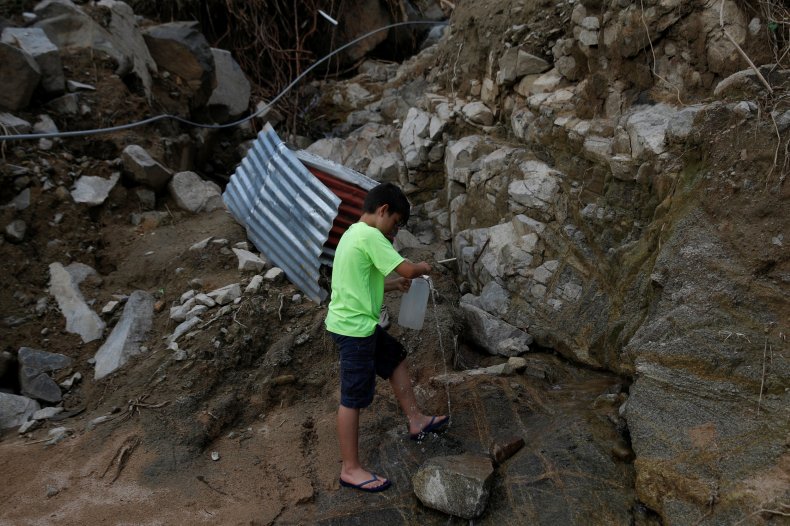 A young boy fills containers of water for his family outside San Juan.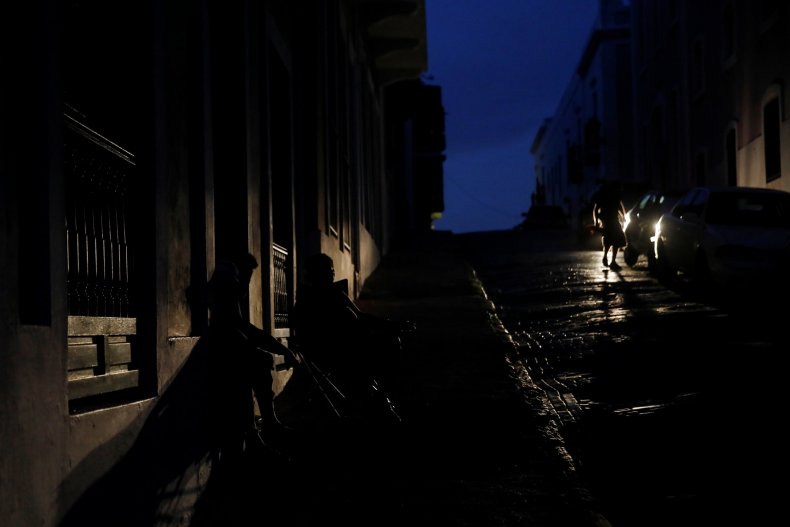 Above, residents sit outside a home with no electricity in Old San Juan.
Much of the island remains in darkness, with 89 percent of the island without electrical power a full 23 days after Maria made landfall. Puerto Ricans are still standing on line to get gas and receive food and even unemployment benefits, as many cannot work due to the limited forms of transportation and widespread lack of communication and electricity.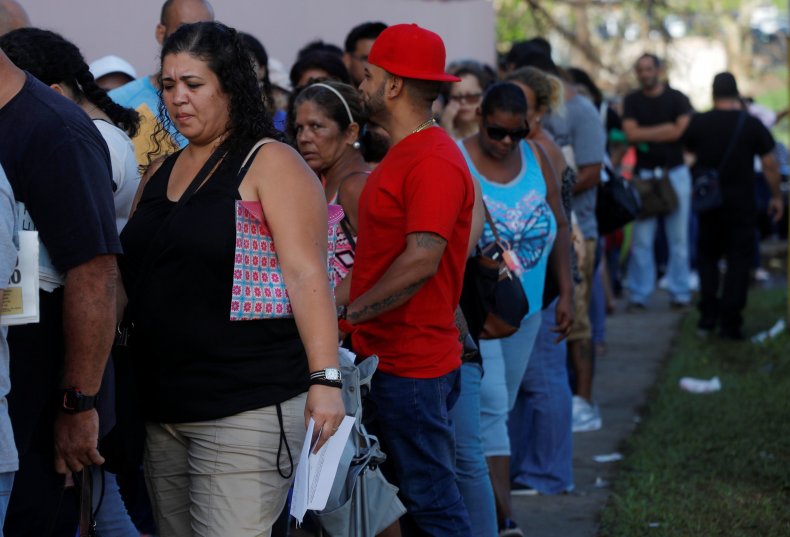 In the photo above, residents wait for unemployment checks outside a government unemployment office in Guaynabo, Puerto Rico.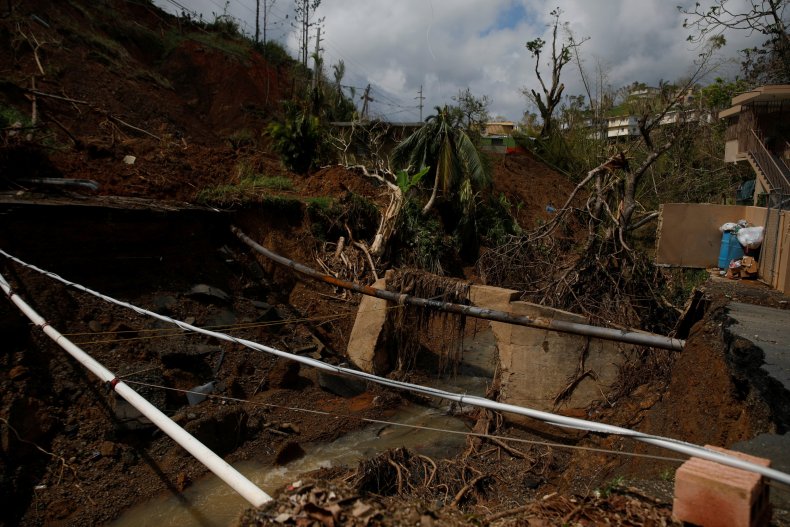 A road in the municipality of Barranquitas, Puerto Rico, was washed away during the storm.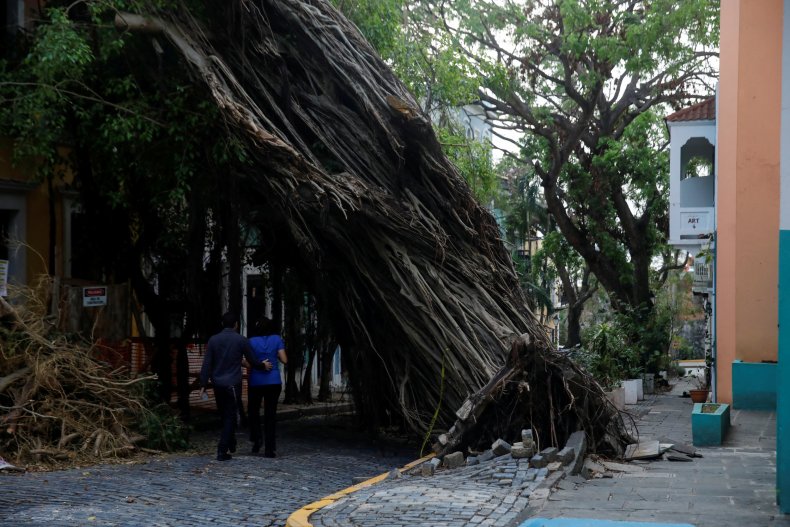 A tree in Old San Juan that toppled during the storm.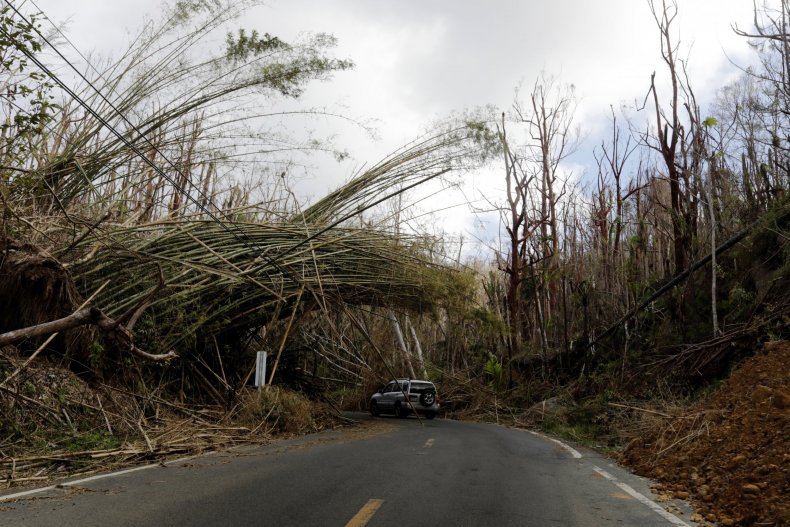 Tree debris and bamboo were pushed by the storm onto a road near Guayama, Puerto Rico.
Puerto Rico is also in a state of economic crisis: more than $70 billion in debt, according to The Borgen Project, an organization that studies global poverty. This road will not likely be repaired soon, hurting the island's ability to revive its economy.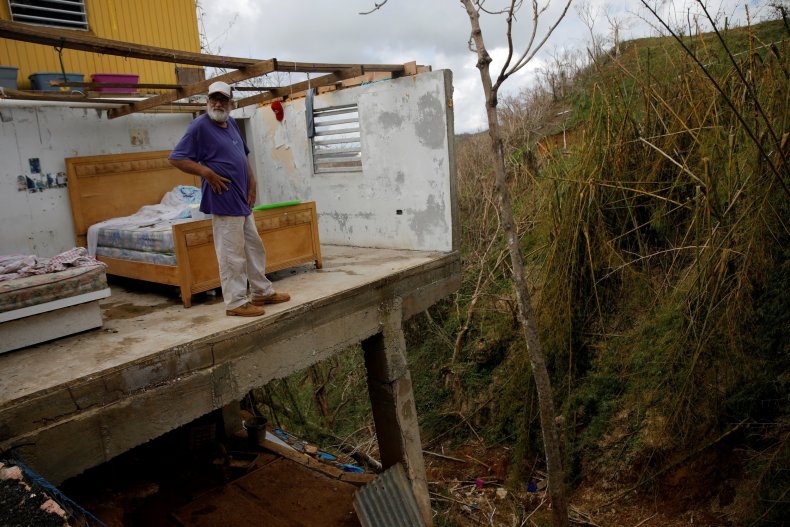 A man in his home, in the municipality of Barranquitas, that was damaged by Hurricane Maria.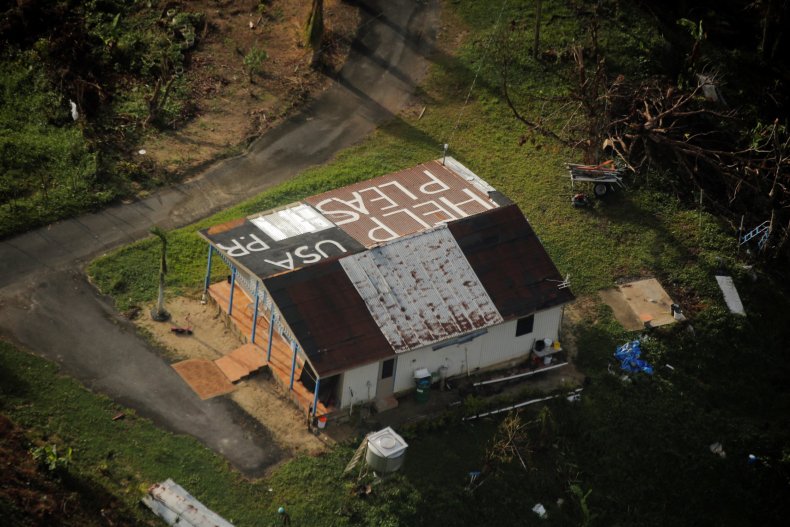 A message reads "Please Help U.S.A." on a rooftop near Humacao, Puerto Rico, after the hurricane blew through in late September.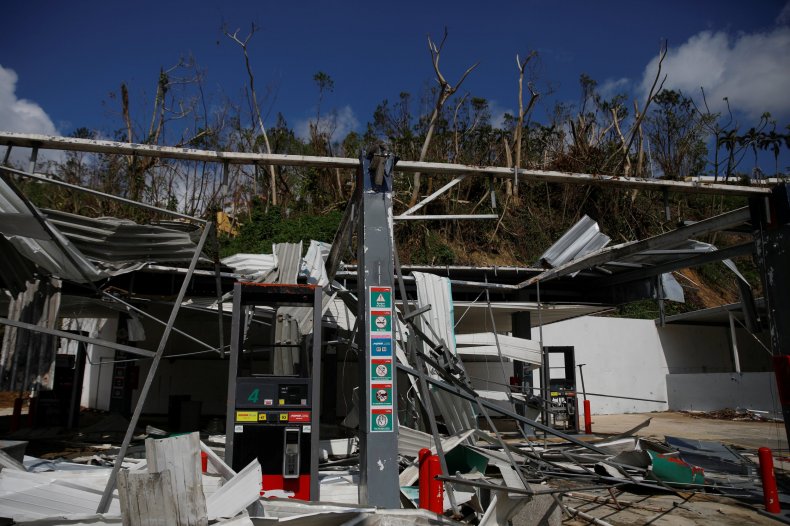 A gas station right outside Naranjito, Puerto Rico, was demolished by the storm.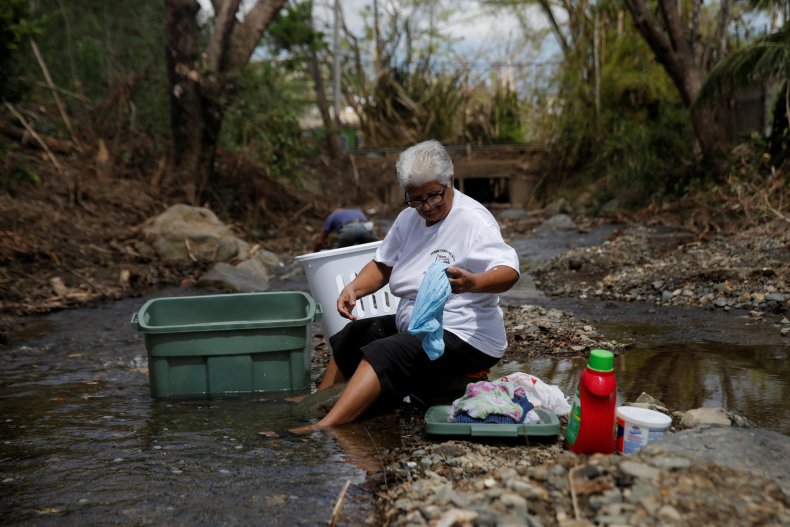 In the picture above, a woman does laundry in a river near her home in the municipality of Trujillo Alto, Puerto Rico.
Many Puerto Ricans are leaving the island because of the devastation. Tens of thousands are migrating to places like New York, Florida, Illinois and Connecticut to stay with relatives and try to rebuild after the hurricane destroyed their homes.
The island's death toll, officially 45, is likely to rise.