Letters From the President: Trump Campaign Sends Students Thanks, Swag After Yearbook Censorship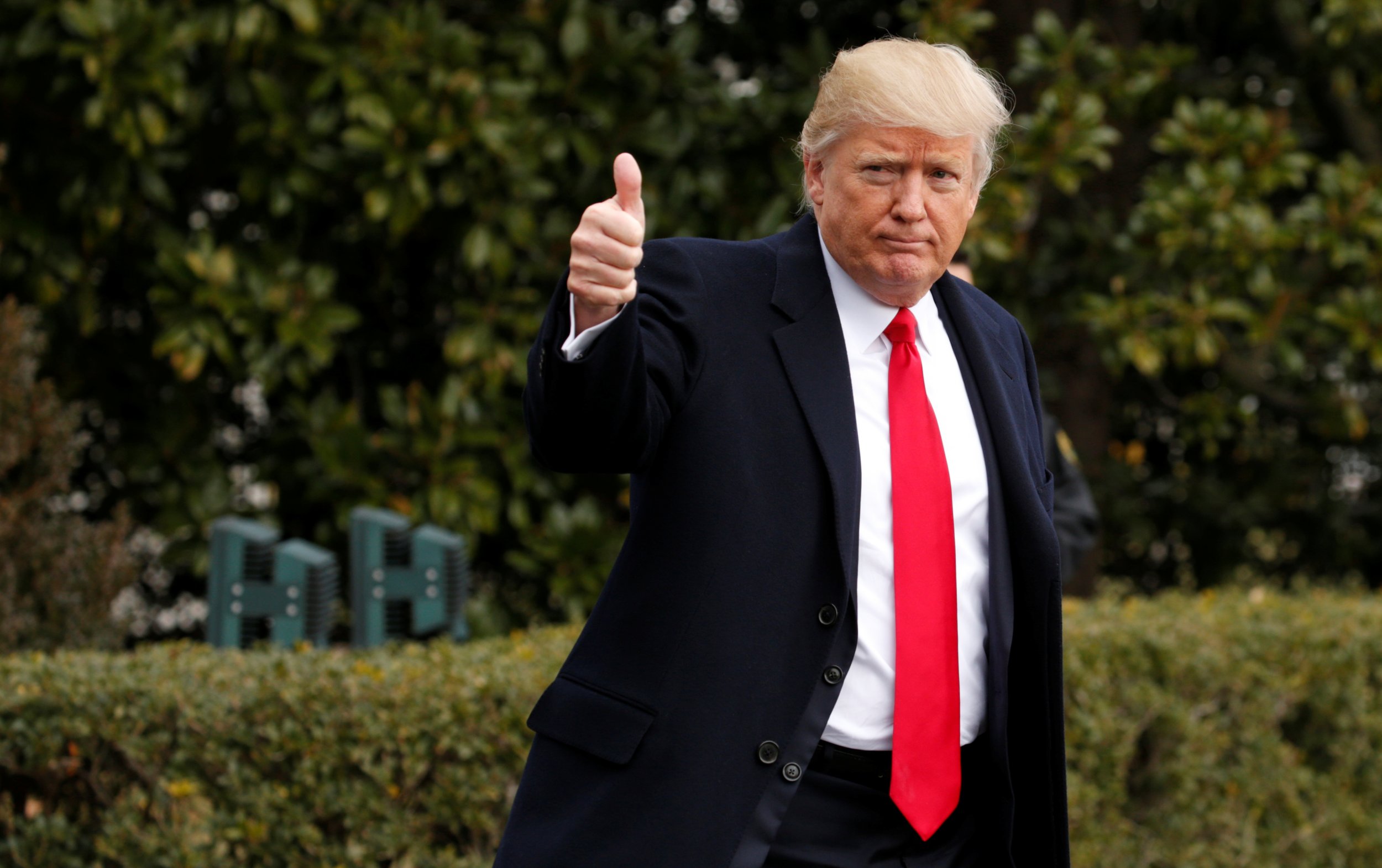 No one is exempt from Donald Trump's quest to make America great again—not even a high school yearbook.
The president and his team revealed Monday that they reached out to a group of New Jersey teenagers who recently made headlines after claiming their yearbook edited out references to the Trump campaign. Michael Glassner, the executive director of Trump's campaign committee, sent two of the affected students—Wyatt and Montana Dobrovich-Fago—a letter and a swag bag on June 14.
Glassner said he was "dismayed" to learn about the censorship, which affected three students at Wall Township High School: Montana, whose Trump quote was omitted, Wyatt, whose picture didn't show the Trump name on his sweater vest, and Grant Berardo, whose photo in a Make America Great Again shirt was manipulated.
"I commend you all for voicing your support of the president and his vision to make America great again," Glassner wrote. "It is more important than ever that we, as Americans, stand up for our beliefs and hopes for a better country. And, as you know, it takes courage to do so. But the freedom of expression should never go out of style—let's not forget that!"
Glassner also enclosed campaign merchandise for the students to "wear around the great state of New Jersey and wherever else life may take you."
Letter aside, the yearbook saga is not over. Though Wall Township Superintendent Cheryl Dyer agreed that the alteration Berardo's photo had been "intentional," she argued Wyatt's picture had simply been resized in a way that accidentally cut off Trump's name, according to NJ.com.
The yearbook teacher was suspended.
Dyer—also under fire for once sharing a New York Times article about how minorities were being bullied in the wake of Trump's election—has decided to reissue the yearbook, the Asbury Park Press reported.
"I do not believe that it is possible to create a yearbook of 248 pages, thousands of pictures, names, and lines of text and have it be error free," Dyer said in a letter to parents. "I also think that reasonable people recognize that, but when the error pertains to them, they are rightfully upset."
Private donations will cover the cost of reprinting the yearbooks with the Trump references included.