Why Donald Trump Can't Control Janet Yellen's Federal Reserve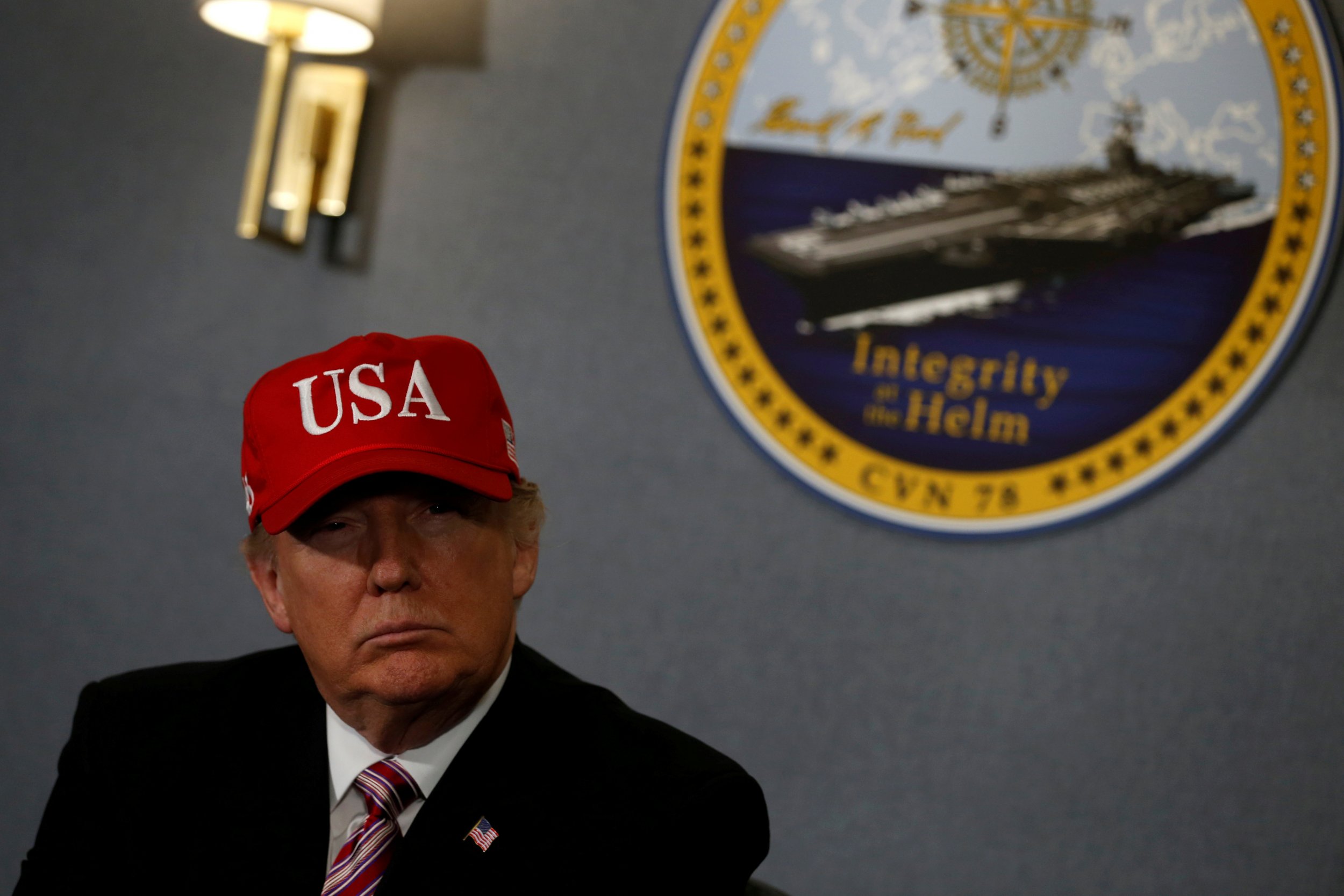 Updated | As a real estate magnate, Donald Trump proclaimed himself a "low-interest-rate person." But during his presidential campaign, he lambasted the Federal Reserve, which sets the nation's interest rates, accusing it of playing politics, keeping money too cheap for too long and creating "a big fat ugly bubble in the stock market."
Yet after taking office, Trump cheered on that bubble. When the Dow Jones industrial average hit 20,000 for the first time in January, Trump tweeted from his official @POTUS account, "Great!" And he and his team have taken credit for the exuberance of the markets as more positive economic data have come in.
Related: Donald Trump accuses Federal Reserve's Yellen of being 'political'
Despite the mixed messages, it looks as if the Fed decided to take Trump's advice and make money a little bit more expensive this year. After a two-day meeting of the central bank's policy-setting committee, the Fed on Wednesday raised the nation's benchmark interest rate 25 basis points, increasing the costs of mortgages, credit cards and student and personal loans across the country. Savings account interest rates, which typically rise more slowly than credit and loan rates, are expected to stay largely unchanged.
The move builds on an increase by the Fed of 25 basis points in December and pushes its target rate to between 0.75 and 1 percent. The central bank also indicated it expects to raise interest rates again twice more in 2017. Wall Street banks estimate the next one to be as soon as June.
Fed Chair Janet Yellen made it clear during a press conference following the central bank's meeting Wednesday that she believes the economy is back on track. Further gradual rate increases, she says, will "sustain the economic expansion" and hopefully temper remaining headwinds in the aftermath of the Great Recession that are causing "caution, restraint and risk aversion" by families and businesses across the nation.
Her upbeat assessment of the economy contrasts with Trump's belief that the nation has only begun to embark on a path of economic renewal.
The rate hike reflects America's brightening economic picture after the Labor Department recently announced the 77th consecutive month of job gains in the U.S. in February and a slight drop in the U.S. unemployment rate, to 4.7 percent versus 4.9 percent a year ago. That's below the historic average and indicates the U.S. may be reaching full employment, which should gradually push wages higher.
Looking ahead, Yellen said during the press conference that the median estimate from the Fed's board of governors for future U.S. interest rates is for 1.4 percent by the end of 2017, 2.1 percent by the end of 2018 and 3.1 percent by the end of 2019. But she cautioned that changes in the nation's fiscal policies—here she was referring to decisions made by Trump and the Republican-controlled Congress—could change that outlook. "As I noted previously, policy is not on a preset course," Yellen said, adding, "It is still too early to know how these policies will unfold."
In response to questions about how the nation's economy is only advancing slowly, with particular concerns about possible slack in the labor market and the sluggish pace of wage growth, Yellen said the central bank is not committed to any one path and will remain open to revising its course. "We expect policy to remain accommodative for some time," she said.
Following the Fed's decision, the Dow leaped higher, nearing 21,000.
Given Trump's track record of weighing in on the decisions of the central bank, many expect him to offer his own remarks following the Fed's press conference. While he hasn't commented yet, there's little he can do to influence rate decisions or Yellen. Her term continues into next year, and she plans to serve it out. "I was confirmed by the Senate to a four-year term, which ends at the end of January 2018, and it is fully my intention to serve out that term," she has said.
While Trump could technically remove her as chair if he doesn't like her, she could still remain on the Fed's board of governors until her 14-year term expires in 2024—and endure any Trump presidency.
This story has been updated to include Janet Yellen's remarks after the Fed's rate hike announcement.