President Trump Salutes Widow of Navy SEAL Killed in Yemen Raid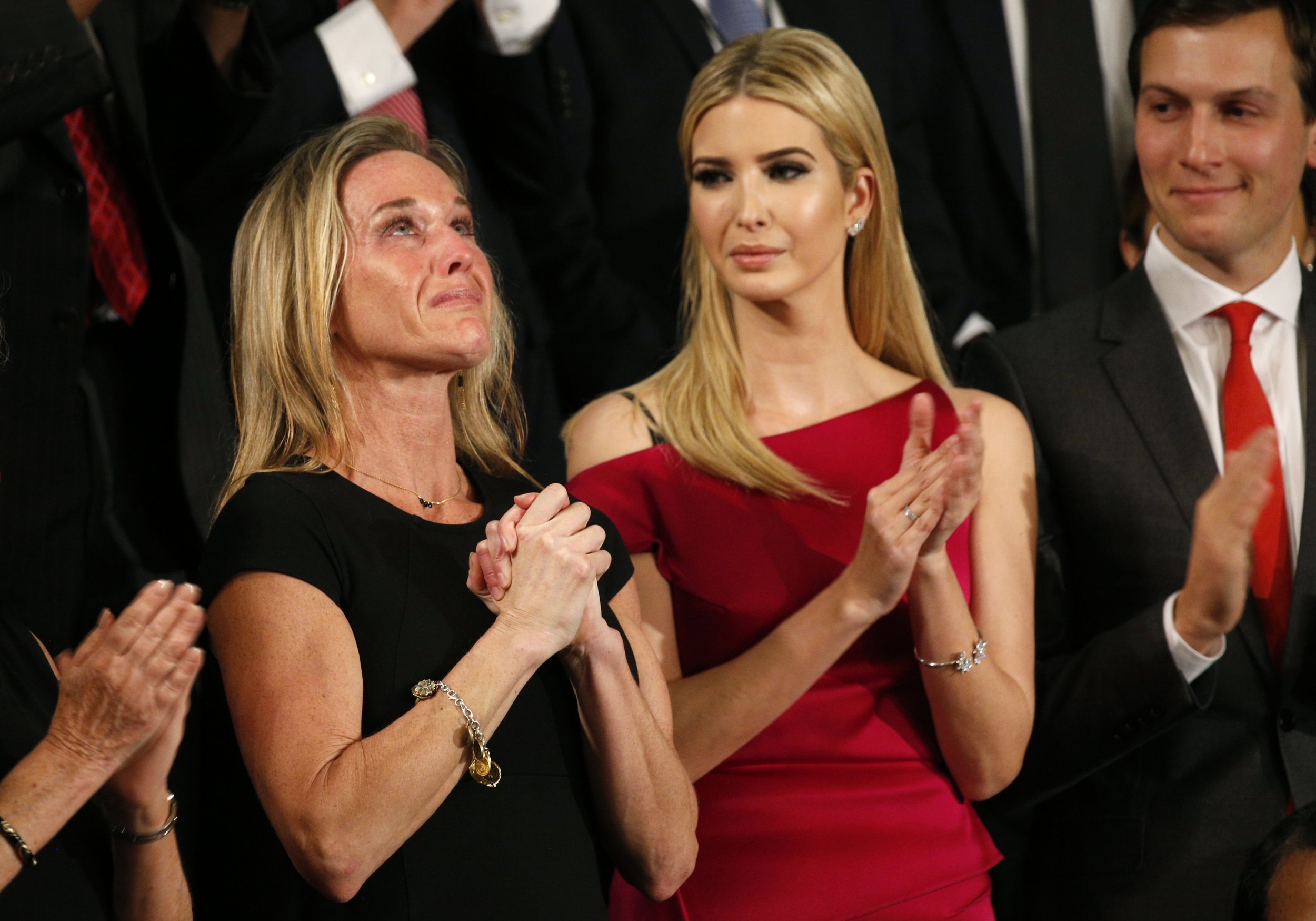 U.S. President Donald Trump paid tribute to the wife of a Navy SEAL killed in a controversial raid in Yemen during his speech to Congress on Tuesday.
Close to the end of his hour-long speech, Trump said that Congress was "blessed to be joined tonight" by Carryn Owens, the widow of William "Ryan" Owens.
The U.S. soldier died in a January raid on an al-Qaeda stronghold in Yemen's al-Bayda province. At least 25 civilians, including nine children, were also killed in the mission, according to the Bureau of Investigative Journalism, while a $75 million U.S. military helicopter had to be destroyed after malfunctioning.
"Ryan died as he lived, a warrior and a hero, battling against terrorism and securing our nation," Trump said, as lawmakers on both sides of the house gave Ms Owens a standing ovation.
Read more: Why Donald Trump changed his tone
Trump quoted his defense secretary, Jim Mattis, as saying that Owens was a part of "a highly successful raid that generated large amounts of vital intelligence." Security officials speaking to NBC News have claimed that the raid has not produced any significant intelligence, while Republican Senator John McCain has characterized the mission as unsuccessful. The White House, however, has continued to defend the mission as a success.
"Ryan's legacy is etched into eternity," Trump said. Ms Owens stood to applaud, crying and looking upwards, flanked by Trump's daughter Ivanka.
Owens' father, Bill Owens, told the Miami Herald that he refused to meet Trump during the transfer of his son's body and questioned why the president had sanctioned the "stupid mission."
Preparations for the mission began during the administration of former U.S. president Barack Obama, but Obama refrained from authorizing the raid. In an interview with Fox News on Tuesday, Trump appeared to shift responsibility for the mission to the former administration and the military.
"This was a mission that was started before I got here. This was something that was they wanted to do. They came to see me, they explained what they wanted to do, the generals—who are very respected, my generals are the most respected we've had in many decades, I believe. And they lost Ryan," said Trump.
It is rare for U.S. presidents to shift responsibility for their decisions to other officials or bodies, rather than acknowledging their responsibility as the senior-most person in the U.S. military chain of command.