Ex-federal Prosecutor Zings Donald Trump Over Jussie Smollett Review: 'Wait, I Thought the FBI Couldn't Be Trusted?'
A former federal prosecutor zinged President Donald Trump for his tweet about an apparent review by the FBI and Department of Justice over the Jussie Smollett case.
"FBI & DOJ to review the outrageous Jussie Smollett case in Chicago. It is an embarrassment to our Nation!" Trump tweeted on Thursday morning after the charges against the Empire actor, accused of hoaxing a racist hate crime, were dropped under a deal with prosecutors.
Mimi Rocah, who was a federal prosecutor in the Southern District of New York and now a legal analyst with NBC News, replied on Twitter: "Wait, I thought the FBI couldn't be trusted?"
Rocah is referring to Trump's fervent criticism of the FBI over the Russia investigation, which it handled until the president fired the agency's then-director James Comey in May 2017, accusing its agents of political bias against him and mounting a "rigged" witch hunt of his allies.
The president has also attacked the FBI's handling of the investigation into his Democratic rival Hillary Clinton's use of a private email server for official business, including sending classified material.
Deputy Attorney General Rod Rosenstein then authorized special counsel Robert Mueller to conduct an investigation into Russian interference in the 2016 election and suspicions of collusion between the Trump campaign and the Kremlin.
Trump continued his attacks on the investigation until Mueller submitted his report to Attorney General William Barr last week. Barr has so far only released a summary of the report amid calls that it be made public in full along with any supporting evidence uncovered by Mueller.
Barr's summary states that Mueller's report did not find that the president, his campaign, or any of its associates conspired or coordinated with Russia to influence the 2016 election.
The attorney general also noted that Mueller did not exonerate Trump on charges of obstruction of justice related to the investigation, such as by firing Comey. But Mueller also did not conclude that the president committed a crime.
The special counsel instead deferred the decision to prosecute on the obstruction charges to Barr and Rosenstein, who declined to pursue Trump.
Trump's focus on Smollett comes after charges of lying to police and filing a false report against the 36-year-old star were dismissed. He was accused of manufacturing a racist, homophobic attack in Chicago that he reported to police.
The actor claimed he was attacked in January by two men who sprayed bleach over him, put a noose around his neck, and told him "this is MAGA country, n*****"—a reference to President Trump's "Make America Great Again" campaign slogan.
After an investigation into the alleged attack by Chicago city police, and the arrest of two brothers allegedly behind the attack, officers accused Smollett of paying the men to attack him in a setup to advance his public profile and career.
On Tuesday, the Cook County State's Attorney's Office asked the court to drop all charges against Smollett after taking into account his agreement to do volunteer service in the community and to forfeit his $10,000 bond to the city of Chicago.
In a statement, the state's attorney said its decision was an appropriate resolution to the case and did not exonerate Smollett.
Prosecutors also said their office stands behind the Chicago Police Department's investigation and dropping the charges did not mean there were problems with the case.
But the decision angered Chicago City Mayor Rahm Emanuel and Chicago Police Superintendent Eddie Johnson, who have both fiercely criticized Smollett over the incident, and believe justice has not been served in this case.
There are also allegations of political interference in the case, which Smollett's lawyer denied in an interview on Tuesday night with CNN's Don Lemon.
"No, there was no political influence in this case. There were a team of lawyers, I was one of the members of that team, I did my job on my end of this matter, they did their jobs," said attorney Patricia Brown Holmes.
"We all collectively worked on this case and researched every single detail and every single fact. We communicated with the state's attorneys and we convinced them that the right thing to do in this case was to dismiss the charges.
"No one political called that I know of. I don't think anyone political reached out to anyone. I don't think they would have allowed anyone political to reach out to them."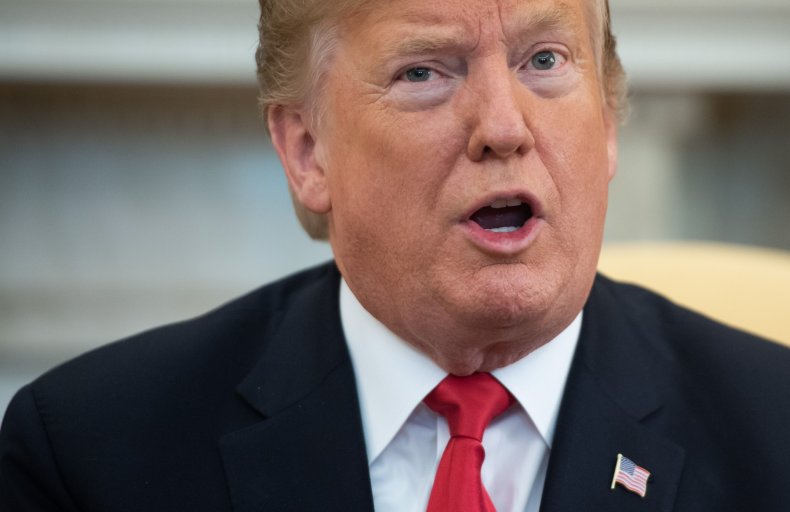 Ex-federal Prosecutor Zings Donald Trump Over Jussie Smollett Review: 'Wait, I Thought the FBI Couldn't Be Trusted?' | U.S.