Trumpcoin: Israeli Group Mints New Coin to Honor U.S. Embassy Move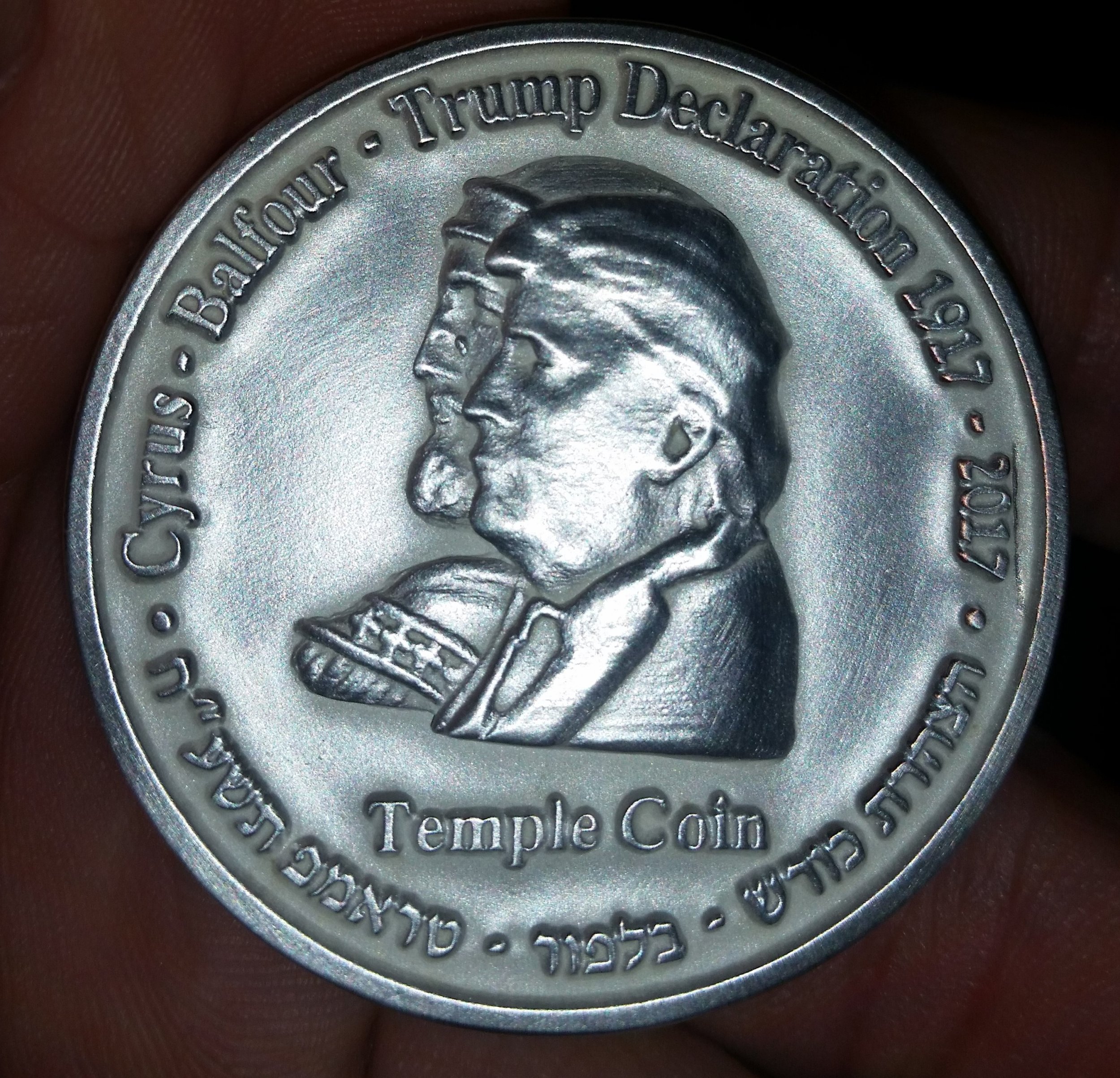 An Israeli educational center is minting a special coin to mark President Donald Trump's decision to move the U.S. embassy to Jerusalem, effectively recognizing the city as Israel's capital, according to The Associated Press.
The Jerusalem-based Mikdash Educational Center's "Temple Coin" will feature Trump alongside the Persian king Cyrus, who allowed the Jews to return to Jerusalem from their exile in Babylon 2,500 years ago, according to the Hebrew Bible.
According to Rabbi Mordechai Persoff, Trump made a "big declaration that Jerusalem is the capital of the holy people" like Cyrus.
The center will mint 1,000 coins, each of which can be purchased with a minimum donation of $50. The coins are purely commemorative, so will not be swapped for Make America Great Again hats anytime soon.
The Temple Coin will also bear the name of Arthur Balfour. He is known for the 1917 Balfour Declaration that announced the British government's support for the establishment of a "national home for the Jewish people" in the area of present-day Israel.
Mikdash, which says it is a non-profit educational and religious organization, claimed the donations will "help spread the light of Jerusalem and the spirit of the Holy Temple throughout the world."
An Obstacle to Peace
It was confirmed on February 23 that the U.S. Embassy in Jerusalem would open on May 14 to mark the 70th anniversary of Israeli independence.
Both Israel and the Palestinians claim Jerusalem as their capital. By moving its Israeli embassy from Tel Aviv to Jerusalem, the U.S. is effectively siding with Israel, thus undermining a potential two-state solution.
U.S.-led peace efforts have languished since Trump announced the embassy move in December 2017. Palestinian President Mahmoud Abbas said it was "impossible" to resume talks in light of Trump's decision.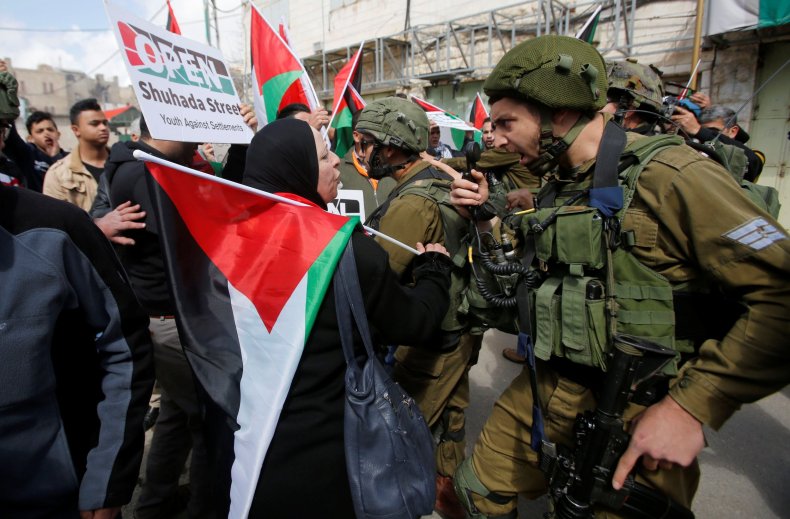 Abbas's spokesman, Nabil Abu Rudeineh, told Reuters, "This is an unacceptable step. Any unilateral move will not give legitimacy to anyone and will be an obstacle to any effort to create peace in the region."
Israeli army gunfire wounded 25 Palestinians as they protested the embassy announcement along the Israel-Gaza border fence on Friday, Reuters said. At least 20 Palestinians have been killed in protests since Trump made his decision on December 6, according to Palestinian health officials.