Trumping the Polls: Trump Leads in New Hampshire, Near Top in Iowa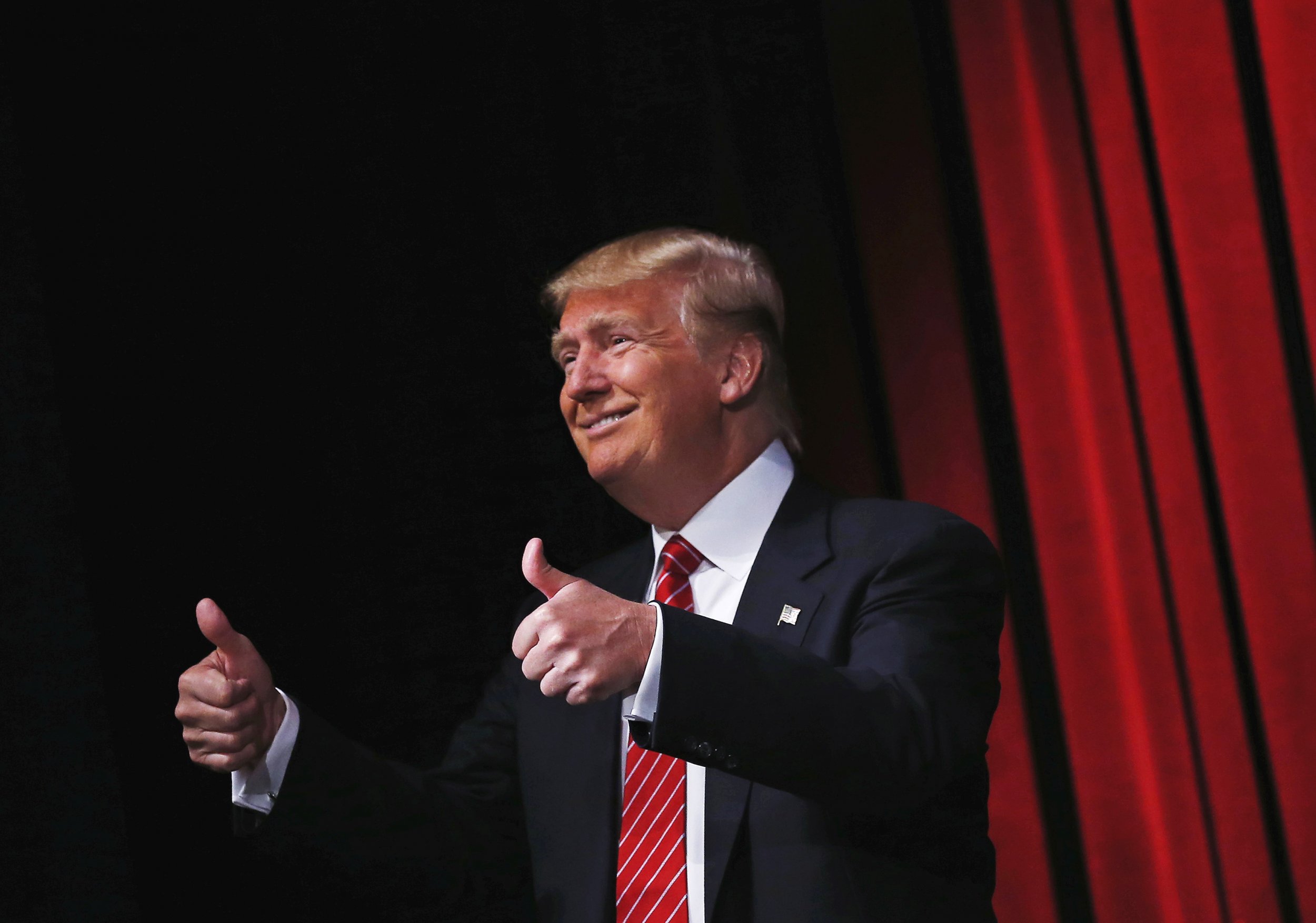 Looks like the Donald is trumping the polls these days. Two NBC News/Marist polls released on Sunday show that Republican presidential candidate Donald Trump is leading among voters in New Hampshire, and he's doing quite well in Iowa too.
The first poll, which drew data from nearly 1,000 registered voters, showed Trump leading the GOP primary race with 21% support in New Hampshire. In second place is Jeb Bush, clocking in at 14%. Wisconsin Governor Scott Walker is a bit ahead in Iowa, at 19%, but Trump isn't lagging too far behind, at 17%, in the Hawkeye State poll.
The polls were conducted before and after Trump's comments about Senator John McCain's war past, and it's interesting to see how that controversy might have influenced potential GOP primary voters. After Trump denounced McCain earlier this month, saying that he was "a war hero because he was captured," the polls show that his numbers dropped in New Hampshire but rose slightly in Iowa.
Not known to be a quiet one, Trump lashed out at Walker at an event in Iowa on Saturday. Speaking to a crowd of more than 1,400 people in Oskaloosa, Trump said "the gloves were off," adding that Walker's home state of Wisconsin was an economic mess. The comments came in response to one of Walker's fundraisers, who recently called the real estate mogul a "dumb dumb."
Despite his strong showing, the majority of voters are far from loving Trump, even in the Republican community. According to The Wall Street Journal, 53% of the New Hampshire GOP electorate has a negative view of the candidate, as does 44% of Iowa's Republican voters. The two states, which hold early elections, are considered critical to presidential candidates.
Another NBC/Marist poll released on Sunday found that in the race for the Democratic nomination, Hillary Clinton has a big lead in Iowa, at 55% support, leaving the Independent Bernie Sanders (26%) and the Democrat Martin O'Malley (4%) far behind. In New Hampshire, Clinton is ahead at 47%, with Sanders at 34%.