President Donald Trump continued to use his Twitter platform Sunday to defend himself after he drew fire from critics for angry comments previously tweeted about Maryland Congressman Elijah Cummings and the city of Baltimore. The president's insistence on insulting the metropolis ultimately resulted in the hashtag #TrumpIsARat trending on social media.
Trump initially published his thoughts on Cummings and Baltimore early Saturday morning in a series of tweets where he referred to the Democrat — the chair of the House Oversight Committee — as a "brutal bully" and that the city he represents was a "disgusting, rat and rodent infested mess."
Trump's comments on Baltimore appeared to be prompted by an early morning segment aired on Fox News' Fox & Friends where Baltimore County Republican Central Committee and Fox News commentator Kimberly Klacik discussed the state of the city while the network aired videos she had taken of trash piled up in some Baltimore neighborhoods.
The president's comments quickly drew scorn from members of congress, including Speaker of the House Nancy Pelsoi and Reps. Rashida Tilaib and Ilhan Omar, two congresswomen who were previously the subject of tweets were Trump urged the two women, along with Reps. Alexandria Ocasio-Cortez and Ayanna Pressley to "go back" to their countries. Only Omar, now a naturalized U.S. citizen, was born outside of the United States.
On Sunday, Trump used Twitter to both defend himself for his previous statement and to dismiss those who have been critical of him, saying, "There is nothing racist in stating plainly what most people already know, that Elijah Cummings has done a terrible job for the people of his district, and of Baltimore itself. Dems always play the race card when they are unable to win with facts. Shame!"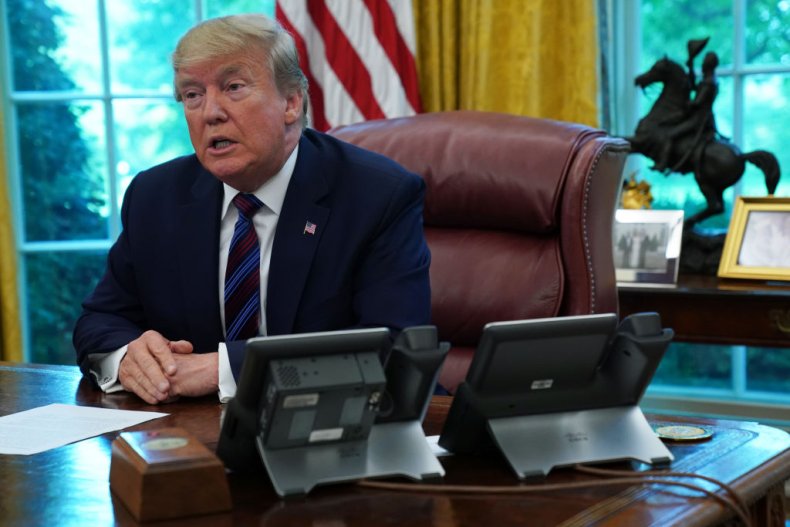 However, The Baltimore Sun published an editorial this weekend in defense of its city's reputation, titled Better to have a few rats than to be one, in response to Trump's tweets.
In the editorial, the staff lashed out at the president for his words, which read in part, "while we would not sink to name-calling in the Trumpian manner — or ruefully point out that he failed to spell the congressman's name correctly (it's Cummings, not Cumming) — we would tell the most dishonest man to ever occupy the Oval Office, the mocker of war heroes, the gleeful grabber of women's private parts, the serial bankrupter of businesses, the useful idiot of Vladimir Putin and the guy who insisted there are 'good people' among murderous neo-Nazis that he's still not fooling most Americans into believing he's even slightly competent in his current post. Or that he possesses a scintilla of integrity. Better to have some vermin living in your neighborhood than to be one."
The editorial's headline prompted #TrumpIsARat to become a top trending topic on Twitter by Sunday afternoon, with several thousand users slamming the president for his continued attacks on members of Congress.
While some users used the hashtag to criticize the president, supporters replied to Trump's tweet to applaud him for the job he's doing or to agree with sentiments previously tweeted.