Trumpkins: Carving Donald Trump's Face Into Pumpkins Is All the Rage This Halloween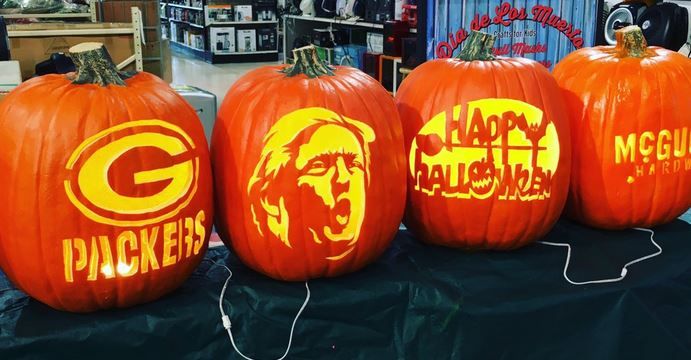 What with all the Donald Trump wigs, costumes and now pumpkins, the Republican presidential candidate and reality television host has become the boss of Halloween.
There's no denying that Trump's hair style and skin tone lends itself particularly well to the jack-o-lantern form. Trumpkins, as they've come to be known, come in all shapes and sizes.
There are hairy ones:
Intricate ones:
The rare painted Trumpkin:
Of course, there's an Apprentice themed Trumpkin:
At the University of Virginia, there's a Trumpkin patch:
But Trump isn't the only candidate with a custom gourd:
Let's make Halloween great again, folks.