Trump's '2017 King of Fake News' Poll Being Promoted by GOP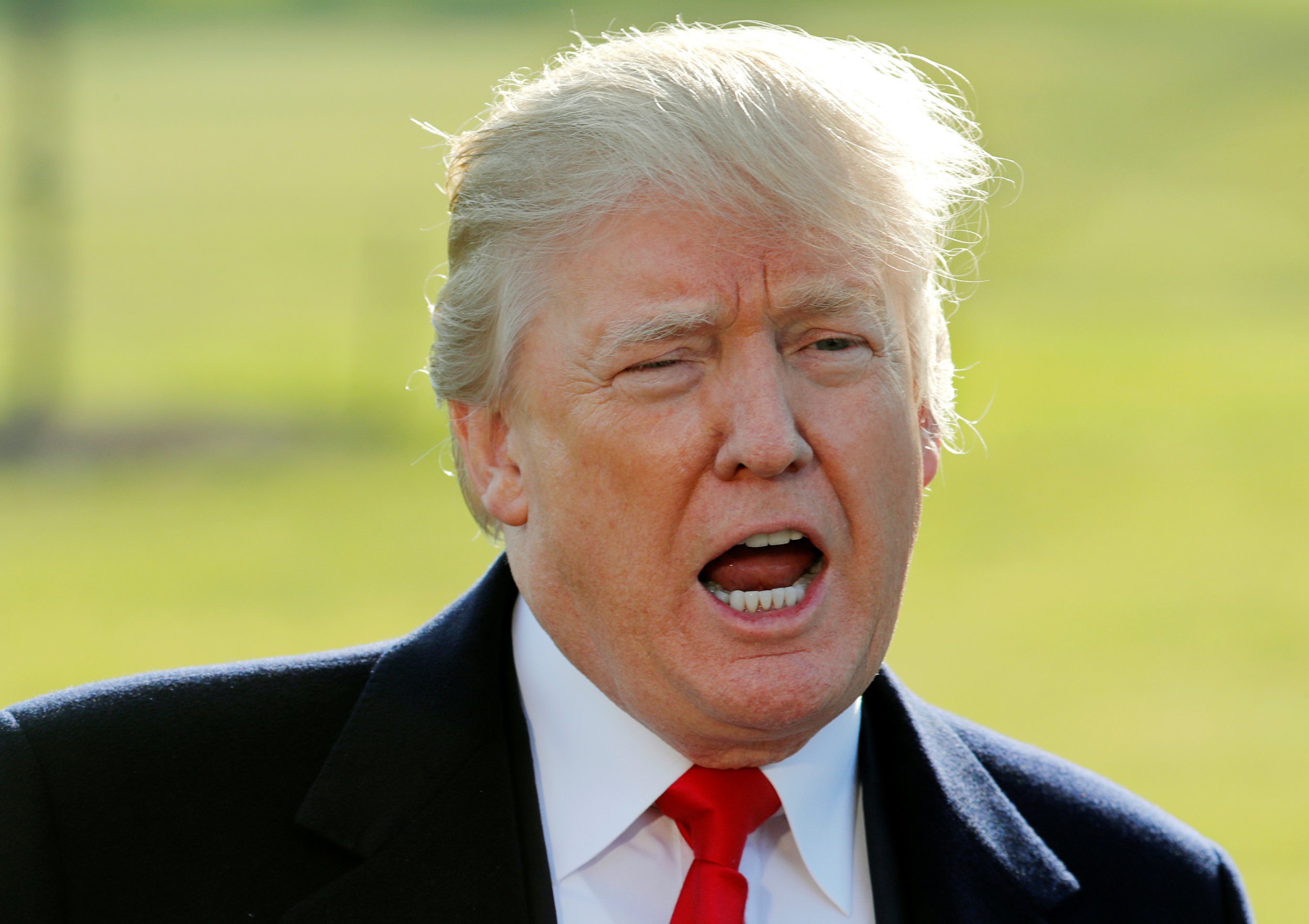 A former member of the intelligence services has criticized the Republican Party for sharing a poll endorsed by President Donald Trump that asks people to vote for the news story that most deserves the "fake news trophy" for 2017.
The online poll is hosted on the Republican National Committee website and was emailed to supporters of the Trump campaign via his re-election committee. Each of the trio of stories in the poll has been corrected by the news outlets that first published them.
"This is what GOP leadership now does with its resources, covers for a president who accepted election help from Moscow and who now lies about it every day," tweeted Evan McMullin, a former CIA officer who ran as an independent candidate against Trump in the 2016 election, Monday in response to a GOP tweet sharing the poll.
American intelligence agencies found early last year that Russia used a misinformation campaign, including fake news, to try and interfere in the election in order to help then-candidate Trump.
McMullin pointed out the irony of the GOP and President Trump promoting a poll ranking fake news when the president and his supporters have repeatedly backed debunked conspiracy theories. "The party of Pizzagate, Seth Rich, and other conspiracy theories is in desperate need of new, principled leadership," McMullin wrote on Twitter.
The poll followed a suggestion made by the president in a November tweet that mainstream news outlets should be put into a contest over which is "the most dishonest, corrupt and/or distorted in its political coverage of your favorite President (me)." Included in the poll of three stories is an ABC News report that was corrected after incorrectly saying candidate Trump ordered Michael Flynn to contact Russian officials during the campaign. Trump, however, did this as president-elect.
Another is a CNN story that said the Trump campaign was given early access to WikiLeaks documents stolen from Hillary Clinton's campaign. The documents were actually publicly available by the time Donald Trump Jr. received an email about them.
A third story by Time magazine incorrectly reported that Trump removed a bust of Martin Luther King Jr. from the Oval Office.
Read more: Trump wishes a happy new year to "fake news" media outlets
Participants in the poll are asked to rank each of the three media stories as "fake," "faker" or "fakest" news.
Whether accurate or not, President Trump has repeatedly dismissed media reports he doesn't like as "fake."
The term "fake news" became widely used during the 2016 election to describe a trend of stories peddling outright falsehoods or misinformation that inundated the internet. Studies have found that many false stories were amplified by social media accounts linked to the Kremlin.
In October, a poll by Politico and Morning Consult found that 46 percent of voters believe major news networks purposefully write and broadcast false stories against the Trump administration to make the president look bad.
"Americans are sick and tired of being lied to, insulted, and treated with outright condescension," reads an email sent to Trump supporters in November when the fake news trophy poll first appeared. "That's why President Trump is crowning the 2017 KING OF FAKE NEWS before the end of the year." The poll has not yet closed.