Trump's 30-Day Plan to Slow Coronavirus Spread Is Ending—Here's Where America Stands
President Donald Trump's 30-day plan to slow the spread of the new coronavirus expires Thursday and America is far from out of the woods, but positive trends have emerged nationwide and on a state-by-state basis.
Over the past 30 days, America has seen more daily confirmed cases than ever, as well as several downward trends. As Trump's plan expired, the United States had reported more than 1 million cases, the largest outbreak worldwide, according to a Johns Hopkins University tracker.
The most recent downward trend began this past Saturday when officials reported about 32,800 new cases, compared with Friday's 36,300, the most reported in any single day. The downward trend continued until new cases dropped to about 22,400 on Monday, the lowest amount reported since March 31.
Although that trend ended on Tuesday, when an estimated 24,400 new cases were reported, new cases were still lower than they had been since March 31. However, on Thursday about 27,300 cases were reported, so it's unclear if that upward trend will continue for a few days, as it has historically, or if it's a one-off increase.
Even with a long way to go before new cases reach zero, officials championed the progress that America has made.
"That's a testament to the American people and to the way the American people, now nearly 45 days ago, embraced the guidelines to slow the spread," Vice President Mike Pence said Wednesday. "We've saved lives. We've protected the vulnerable. We preserved our health care system. And we're well on our way to healing our land."
In March, Trump extended his initial 15-day plan to April 30. It advised people to stay home if they or their children felt sick, if they were in a vulnerable population or if they lived with someone who tested positive. The plan also encouraged Americans to avoid discretionary travel, in-person dining and social gatherings of more than 10 people.
The measures have proved to be effective, according to members of the White House Coronavirus Task Force, and are responsible for driving down the number of deaths and cases. As of Thursday morning, America has had 1,040,488 cases and 60,999 deaths, a number that was originally predicted to be as high as 240,000.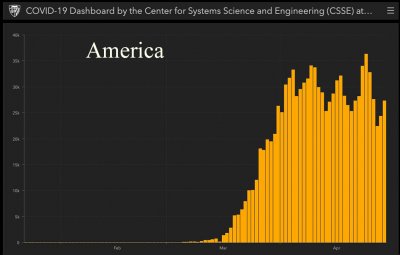 Of the cases in the U.S., 299,691 were in New York, the state hardest hit by the outbreak. It'll be a while before the state's residents resume normal life, but Governor Andrew Cuomo acknowledged that there are positive trends.
"Hospitalization rate ticks down, good news. Net change, down—that's good news. Intubations down, that's good news. COVID hospitalizations, new ones per day, just about flat—that's not great news," Cuomo said on Wednesday. "So we're making progress, that's for sure, but we're not out of the woods."
New cases in New York were on a downward trend since last Sunday, when officials reported about 5,900 cases, compared with Saturday's estimated 10,600. The trend continued until Tuesday, when New York had about 3,100 new cases, the lowest to be reported since March 21. But on Wednesday new cases rose to about 4,600, which, although an increase, is still on the lower end of new-case counts for the state.
Arkansas had the longest sustained downward trend in cases and saw a reduction in daily confirmed cases from Friday until Tuesday's 58 cases. Cases increased on Wednesday, but only marginally, to 66 new infections.
Asa Hutchinson was one of the few governors not to issue a stay-at-home order, but he restricted access to parks and businesses and restaurants. Beginning on May 1, state parks will reopen to Arkansas residents, and those with self-contained RVs will be allowed to camp overnight. Restaurants will be able to return to dine-in service at 33 percent capacity on May 11.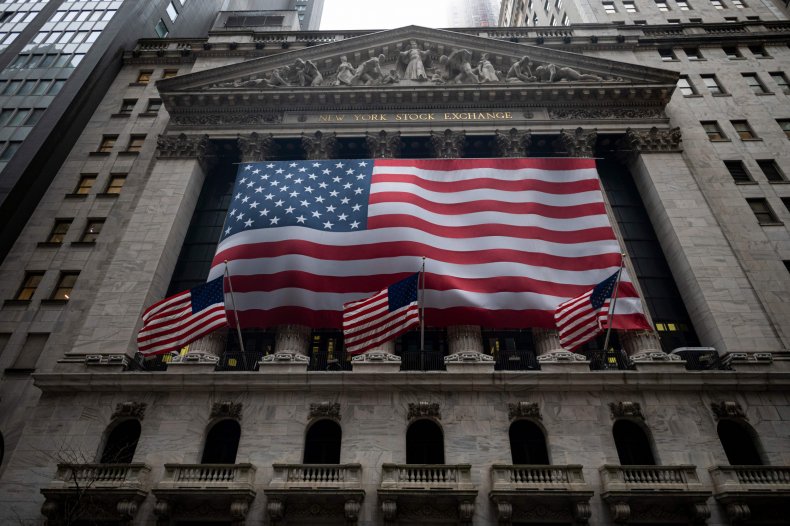 Other states, such as Mississippi and Montana, have allowed businesses to reopen at a limited capacity, but it's Georgia's reopening that's gained most of the attention. To Trump's dismay, Governor Brian Kemp reopened a number of businesses, including gyms, fitness centers, tattoo parlors and salons, on Friday.
The president split with Kemp on the reopening decision, as the state hadn't met the gating criteria outlined in his reopening guidelines. Since Trump's extension of his 15-day plan, Georgia hasn't seen more than a two-day decreasing trend in new cases. The federal guidelines recommend a 14-day decrease in new cases before states reopen.
Officials are devising their reopening plans based on the current situation, but America's ability to reopen will change if a vaccine or treatment is developed. We'll likely be celebrating the New Year before we line up for vaccine injections, but it's possible a drug treatment is around the corner.
On Wednesday, Dr. Anthony Fauci, director of the National Institute of Allergy and Infectious Diseases, said results from a trial for the drug remdesivir showed a "clear-cut, significant, positive effect in diminishing the time to recovery." Although a 31 percent improvement doesn't seem like a "knockout," Fauci said, the results proved a drug can block the virus.
"This will be submitted to a peer-review journal and will be peer-reviewed appropriately. But we think it's really opening the door to the fact that we now have the capability of treating," Fauci said.
During a press conference later in the day, Trump called the remdesivir results a "big thing" and said he would like to see "very quick" FDA approvals for "things that work." He would also be open to an emergency use authorization for the drug.
On Wednesday, Trump said the guidelines in his 30-day plan would be "fading out" after their Thursday expiration, "because now the governors are doing it." Pence added that many of the recommendations, such as frequent handwashing, good respiratory hygiene and staying home if a person feels sick, are incorporated into the guidelines for reopening.
Louisiana Governor John Bel Edwards agreed that the guidelines for slowing the spread and reopening blended together, calling it a "seamless way to do it." Louisiana, with 27,660 cases as of Thursday morning, has the ninth highest outbreak in the country. However, it's seeing promising trends in data, with new cases lower than they were at the beginning of the month. During the first week of April, Louisiana averaged about 1,473 new cases a day, compared with about 343 new daily cases during the last week of the month.
Without any states reporting zero new cases, America can't declare victory in the battle against the outbreak, and the country, as a whole, has a long road ahead. But officials have praised citizens for taking responsibility for slowing the spread of the virus and researchers for moving quickly to develop a vaccine and treatment.
"We know there will be hardships and challenges ahead," Trump said while announcing the White House's guidelines to reopen states. "We will reclaim the magnificent destiny that we share, and we will carry our nation to new heights of greatness and glory."